The Sans-soucis Band of Bordeaux
Hi everybody,
Today, I want to present my band where I am with during 10 years now as a tenor saxophone player.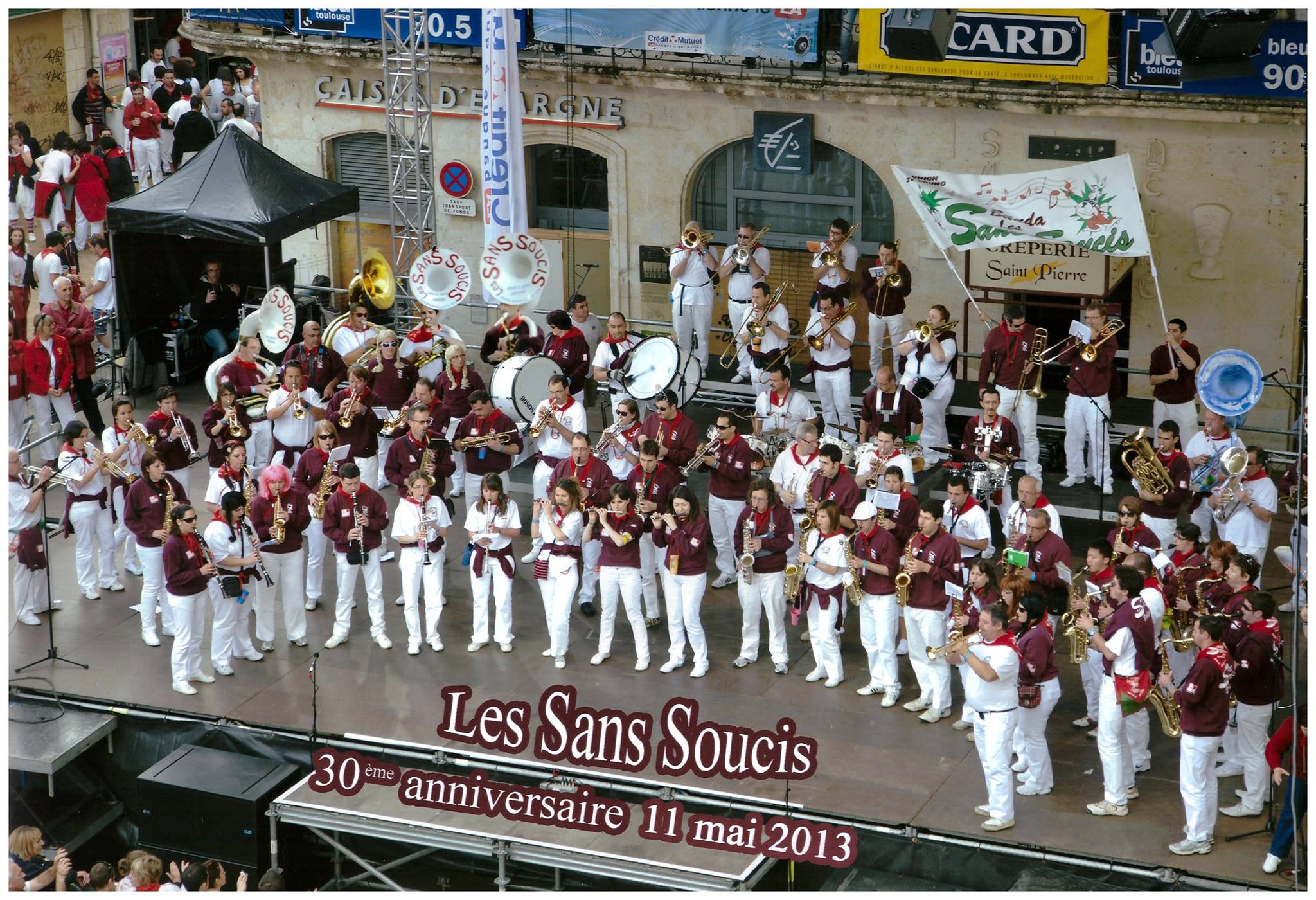 At this picture, we celebrate the 30 years of the Sans-soucis band.
In the summer 2016, we published a video where the band was playing in the swimming pool, and we make our first successful buzz. A lot of shares and views on facebook came from spanish people because they used to play "Mi amargura" in more ceremonial way.
Facebook link:
https://www.facebook.com/51617907109/videos/10155406839712110/
beautiful isn't it ? ... the trumpet I mean ;-)
Every year there is a World bandas contest in Condom, yes there is a town called like this in France!
We are World Champion 6 times, Champion of France 7 times :1997, 1998, 2001, 2003, 2004, 2010 and 2012.
So we made some people a little bit jealous, they're thinking we are professional, in fact everyone has a job outside of the music field. We are training all the year and our chief, Pascal, emphasizes us to learn pieces of music by heart.
The lastest video of Sans soucis at the edition 2017 of Condom world bandas contest (We finished 2nd).
The truth is preparing this kind of contest it's a long preparation, there is a pression as well as people are awaiting in the corner. Also the majority of musicians, even if we spend a good time during the week-end , don't look forward accumulate rewards. So we aren't going every year.
We play in average 25 to 30 times a year for differents kind of events : Marriage, festivals, village party, carnaval, charity events, church mass, football supporting and so on.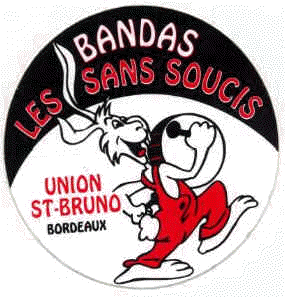 As a mascot we have a rabbit !
Check out our website at http://www.sansoucis.org/
if you live near of Bordeaux and playing musical instruments but you don't have a band yet, contact us. Even if you don't play instruments, we accept motivated people ! yes I know it's hard to believe, but motivation is all !
See you next time