Secrets from the Eichstätt Garden. Second Plates.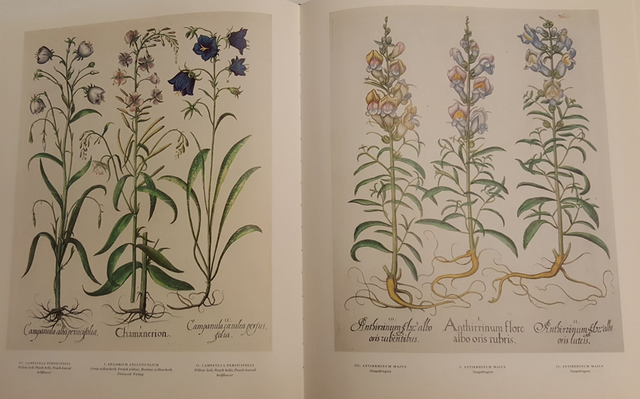 Bellflowers and Snapdragons
Hear the call and feel the bite. It is time to love.
A Raying Out Of The Spirit
The blind know (or Jacques Lusseyran did, in any case) that things come to meet you half way. The object responds to your touch. All you need to do, is bear down slighly upon it and it will press back up lightly into you.
Every thing you need (and re-cognise as such to be needed) wants to defy gravity. It's the magic of existence. Fancy the miracle of life on top of that....
Can anybody imagine - in these black hole days - that love not only still matters, like in the days when God loved Adam enough to give him his Eve, but that it matters more than ever before as the only weapon against mass mechanical destruction?
Amazing Encounter
To meet with is to exchange pressures. These touches grow into a dancing pattern, like a double helix with its own music singing itself beyond its shape (the tree, the table, you, me) to mean something in the fluid freedom of Love. To see what you believe - with those deep space inner eyes - is to know love is all you need.
Then spread out your arms to whirl like a dervish in heavy wool.
Love to love, for love's sake. Sprinkle holy wine and rinse well. Remove the why from your centrifuge mind and love your beloved in draughts of living spirit.
If the blind can see that much, is it not time to see less in CMYK or Pantone? Rely less on the screens and dots an more on the faith?
I never did believe in miracles / But I've a feeling it's time to try (Fleetwood Mac, "You Make Loving Fun")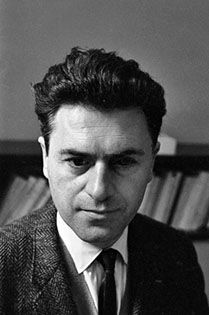 Jacques Lusseyran (blinded accidentally at age 8, he died in 1971, aged 47) was a lover of love and his legacy to us today is a (very urgent) call to feed the Real Ear of the Heart its music. How else will we get the soul to sparkle, like a sparkler on a dark deep mid-winter night?
It is worth remarking that Jacques died in a car accident, not unlike Camus, but unlike Camus, he died along with his wife in the same accident. I fancy he went singing: "I don't have to tell you but you're the only one".
Any Which Way: SEE!
Maybe, it does not matter who you love, as long as you love. You definitely won't find this possible to do with every soul you meet; one is not sainted, or the saviour of any soul, until thus appointed by one's lover.
Perhaps, it is only possible to be in love with the one or maybe two you teamed up with long before you knew how well or poorly distracting the rest of life would be. It would, I would advocate, I do believe, be an efficient use of devotion and dedication to the human-angelic plight of becoming a brotherhood of man.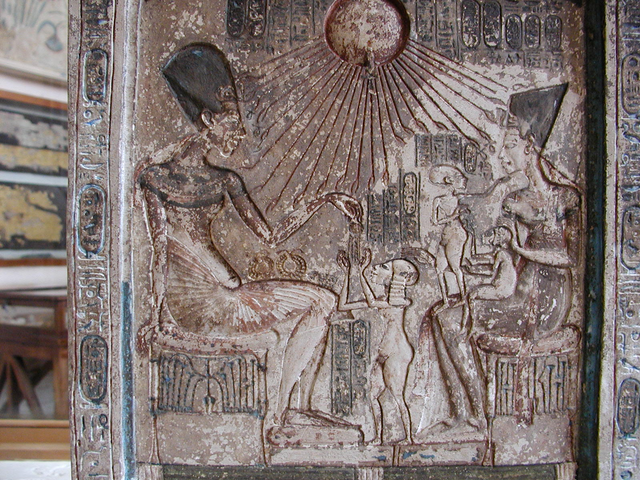 [Stela of Akhenaten and his family](
)
Recommendation.
Cultivate the allotment of your soul with Akhenaten (aka Amenhotep IV)- like trust in its glow.
Watch the setting sun; wake up to its arising. It will come to you how it goes.
Allow the enchantment to self-seed itself in your breast. It rings true. It roars out. It breathes flame. Meaning to engrave itself in the data bank for all future paradise gardens.
Once the song sings itself, keep breathing life into it, and water well with tears of joy.