"My 2017" CONTEST: Post a Recap of your 2017! 100 SBD weekly reward! (Week 1 of 3)
Hey Steemian friend! How was your year? Was it full of ups-and-downs like mine? Did you accomplish everything you wanted to? How about that long overdue holiday you took? That date you wanted to have with the beautiful neighbour maybe? Did you retire from work? Did you go to Steemfest?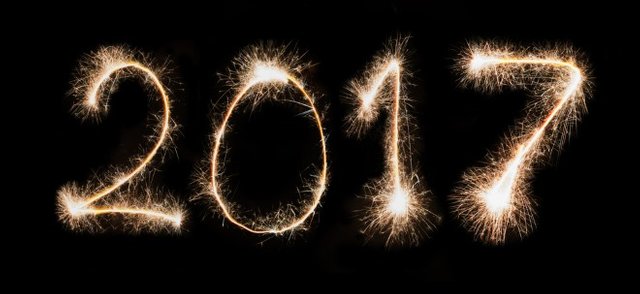 Source
Here is the deal:
We are 4 Sundays away from New Year´s Eve and I want to read how your year was! What better way to read about it than doing a small contest and giving a sweet amount of SBD alongside? Especially with the SBD price how it is right now, right?
So the drill is very simple, every Sunday until we reach 2018, I will announce a subject and if you want to participate, you just have to make a post during the week about your year regarding that subject, using the tag my2017, the title should go like this:
My 2017: Subject- Whatever you want to add to the title.
This first week subject will be "achievements and failures".

I know, such negativity including the word failures in the title, right? Well, as I said in a previous post, life is a rollercoaster and in order to be thankful for the good things, sadly there must be bad things. There is nothing wrong in accepting some years are tougher than others, perhaps writing about it can help you cope with it.
So, starting right now, you can write about this subject and you have until next sunday (Dec, 17th) at 20:00 UTC to submit your entry. Right after we announce the winners, we will announce the next subject for the contest.
So to be clear, the title should be "My 2017: Achievements and Failures - If you want to add something extra do it here"

There are no rules, you can make a video, you can write as a first person POV, you can do a photo album with descriptions, WHATEVER you think of, you can use it to participate. Just remember, no plagiarism, please.
Of course, if you feel like getting more people to participate, include in your post a link to this post!
I will be voting on every entry with a different percentage depending on how much I like it and, in order to avoid being biased, there will be a set of three judges I´ll announce soon and they´ll decide the posts deserving these precious SBD, let´s hope the market price is still double digit next sunday :D
The weekly prize will be divided as follows:
1st place: 55 SBD
2nd place: 30 SBD
3rd place: 15 SBD
So, how was your year, Steemian? Are you ready to start recaping?
I am able to vote on every entry with a significant amount thanks to a delegation I got from @blocktrades, thanks for supporting the community!
The funds for the prizes will come directly from the earnings of this post, so if you like this idea, give it a little vote! As there is 4 sundays remaining, there will be 3 contests, one sunday 17th, 24th and 31st.
Hey! Let´s try to make a lot of people participate in the contest, please Resteem this post!
If the liquid earnings of this post and the one announcing the winners, are more than the total prize pool, I´ll add some honorable mentions to spread the SBD´s!!
Edit: Due to the enormous response and to give time to the judges to choose, the time limit to submit your entry will be Saturday 08:00 UTC... That means around midnight for American continent, around 2-4 pm for asian friends and 8 am for Eurobros, just check the time zone comparison here. We are already at 50+ entries! Good luck everyone!