Mi ventana - My window | Mydailypost- SepiaTone Challenge
Saludos/Greetings.
En los días lluviosos suelo mirar por la ventana, me gusta ver las calles húmedas y el sonido de las gotas al golpear contra el vidrio; la mejor parte llega cuando el cielo comienza a despejarse, se convierte en todo un poema, con hermosas nubes e increíbles colores que se forman gracias a los rayos de Sol.
Para el reto de hoy, compartiré una fotografía de uno de esos tantos día lluviosos que están por venir.
• • • • • • • • • •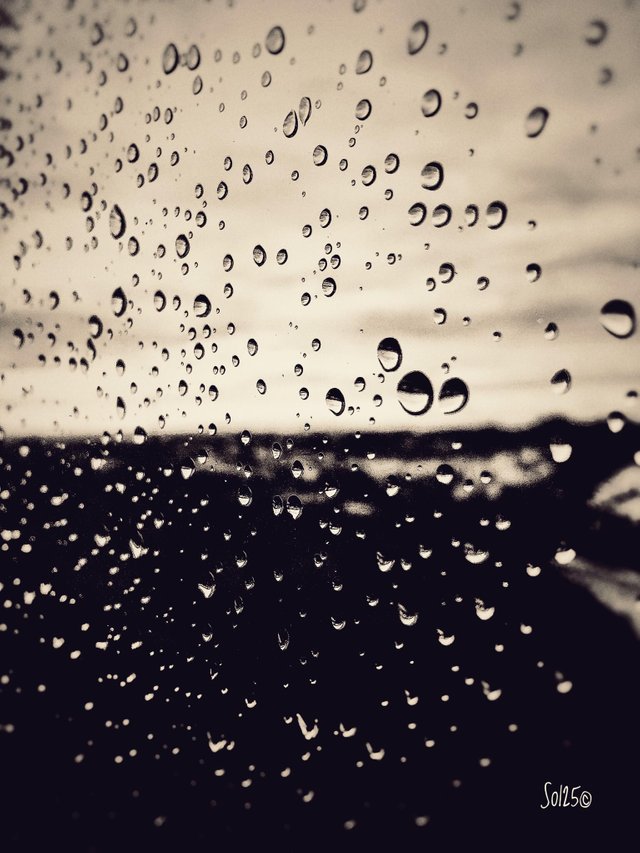 IPhone 6S Plus Camera
• • • • • • • • • •
In the rainy days, I like to look out the window, see the wet streets and hear the sound of the drops hitting the glass; the best part comes when the sky begins to clear, becoming a poem, with beautiful clouds and incredible colors that are formed by the sun's rays.
For today's challenge, I will share a photograph of one of those rainy days to come.
---
---
Mydailypost Themes
Lunes/Monday: Sky
Martes/Tuesday: Monocolor
Miercoles/Wednesday: Macroshot
Jueves/Thursday: Naturelive
Viernes/Friday: Selectivecolor
Sabado/Saturday : Sepiatone
Domingo/Sunday: Mydailypost (Free topic)