A little girl playing a bike in her yard.
A beautiful afternoon at the end of this sunny day, I have a post this time that themed a little boy playing bike in his yard.
---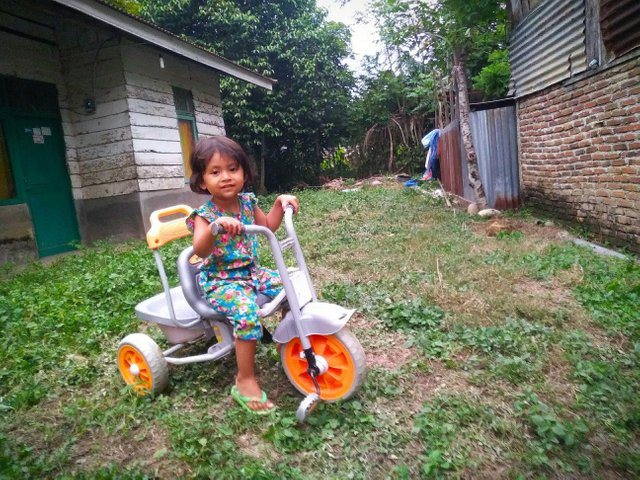 ---
the little girl who played this bike was about 3 years old and she did not have any friends to play but she just needed her old bicycle to be made friends everyday.
---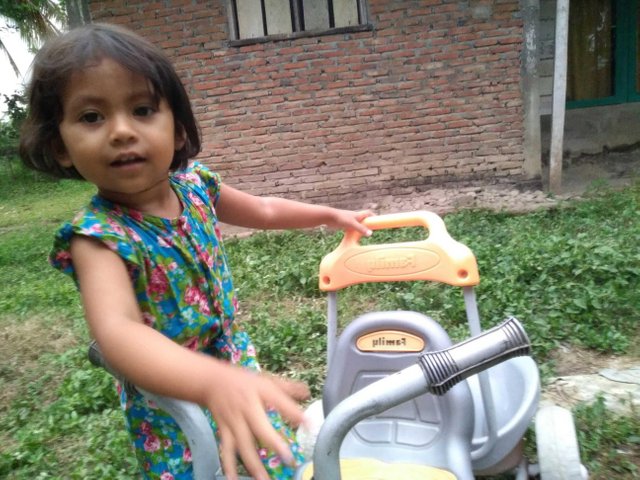 ---
the little girl was playing happily and excitedly along with a smile that looked so clear on her face.
---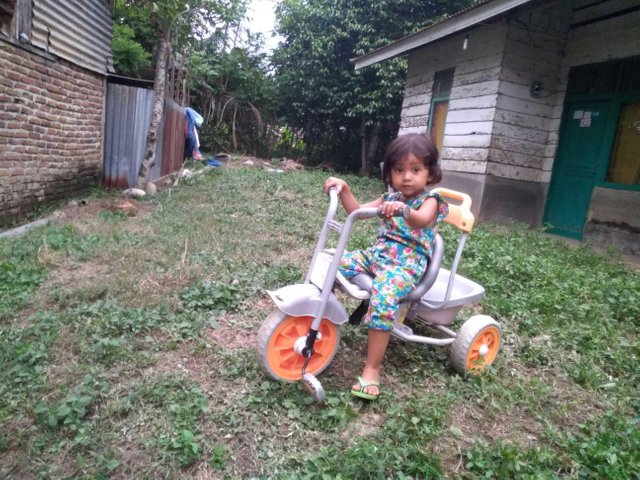 ---
Thank you for visiting my blog.
photography by @abrarleo