100 Articles on MySpace Curated Publications List
MySpace was an early social media website that quickly became popular before slowly losing market shares to more nimble approaches by the likes of Facebook. Many early media studies were about the ideas of how identity and social profiles were used on the platform. To get a sense of the literature that predates studies on Twitter, YouTube, Reddit, or Facebook it is helpful to examine what the topics of interest were.
To this end, here are the 100 most cited publications mentioning MySpace in their title.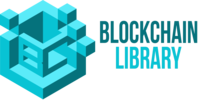 The Blockchain Library's goals are twofold: to provide easy access to resources on cryptocurrency research for scholars, academics, analysts, and anyone with an interest in cryptocurrency publications; the second is provide an archive and historical timeline on the development of the blockchain field and to document the journey of its growth.