My village in 10 pics | Bhadan | 08 February 2021
Hello Steemians,
This is Arjun Singh Parihar this side from Sirsaganj, Uttar Pradesh , India.
---
Today I will show you some views of my village. Those captured by me. I hope you like it.🙂
1
River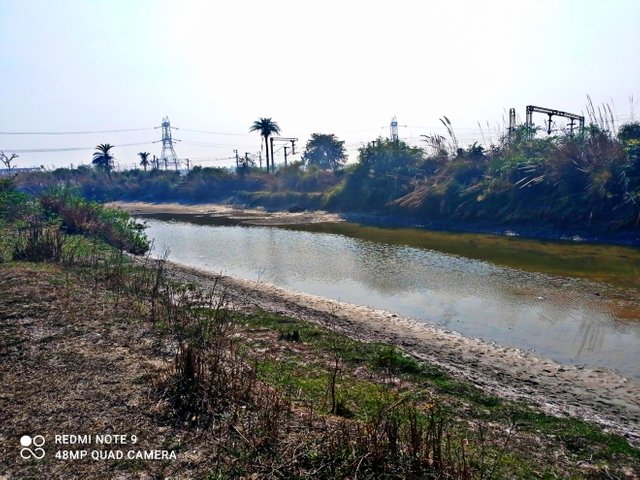 This photo is of a river passing through my village. The view here is very beautiful. But there is also a shortage of water for some days. This river is very helpful for farmers. Because this gives farmers water to their fields.
plus code XPGR+QQ Bhadan, Uttar Pradesh
https://w3w.co/discoverers.conned.steep

2
Pond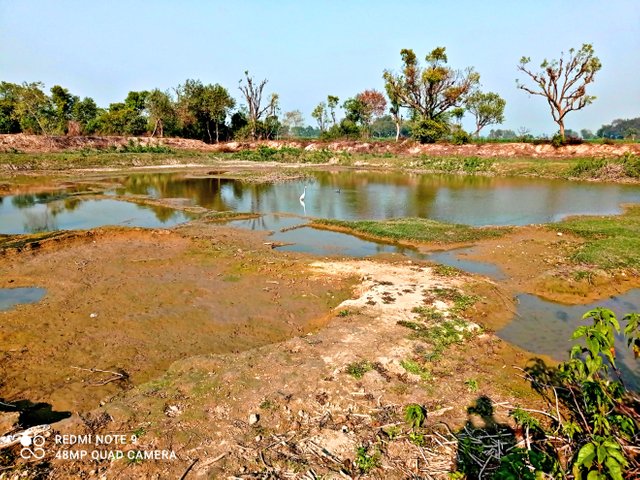 This photo is from the pond of my village. Where there is some water right now. But this pond is very beneficial for animal birds. Many animals come here to drink water.
plus code XPHV+24 Bhadan, Uttar Pradesh
https://w3w.co/thinkers.completing.contender

3
Unconstructed road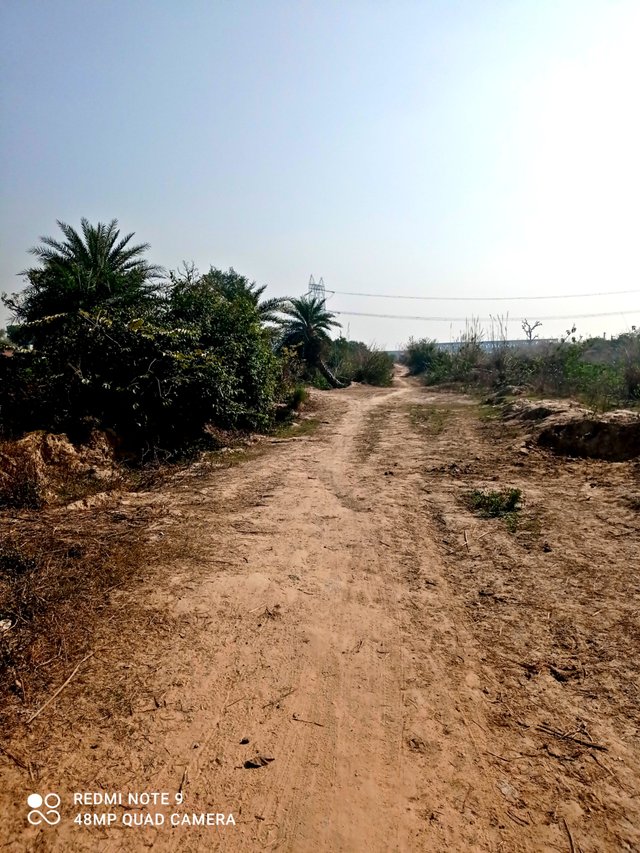 This photo is of the raw way. There are many raw routes found in the village, but it is good to see these raw routes. But the villagers face many problems with this. But now there is a lot of improvement in them. Now the government is paying more attention to the villages.
plus code XPGR+XM Bhadan, Uttar Pradesh
https://w3w.co/televisions.botanists.numbed

4
A tall palm tree.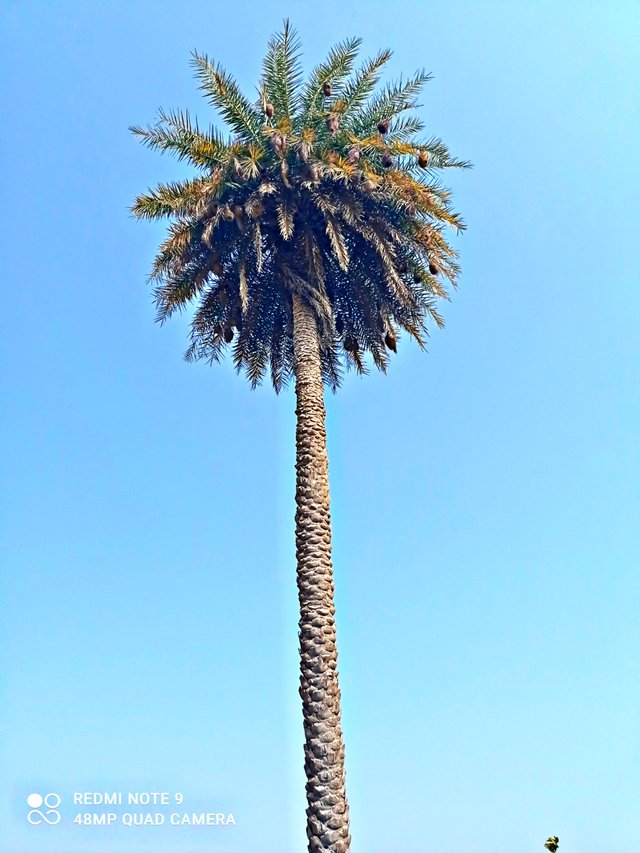 This photo is of a palm tree. The palm tree is very big to see but no one gets its shade. When I looked at this tree, I saw that many birds' nests are hanging on this tree. It was great to see this. I thought that someone is getting the benefit of this tree.
plus code XPHR+6C Bhadan, Uttar Pradesh
https://w3w.co/mourners.translator.requiring

5
Railway crossing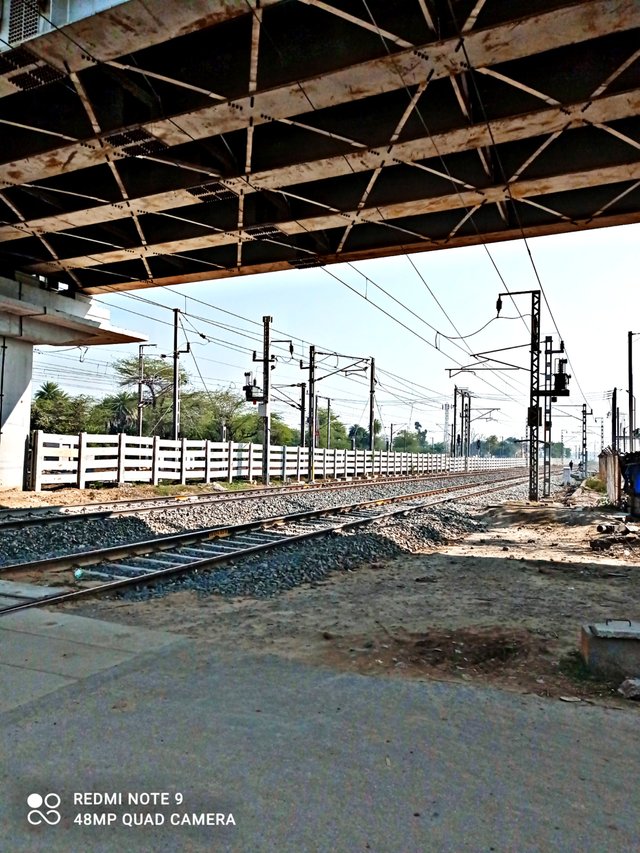 This photo is of a railway crossing near my village. This is the national railways line. There is a lot of trains movement here.
plus code XPGR+W2 Bhadan, Uttar Pradesh
https://w3w.co/defensible.evading.cashes

6
The surest way to get into the village.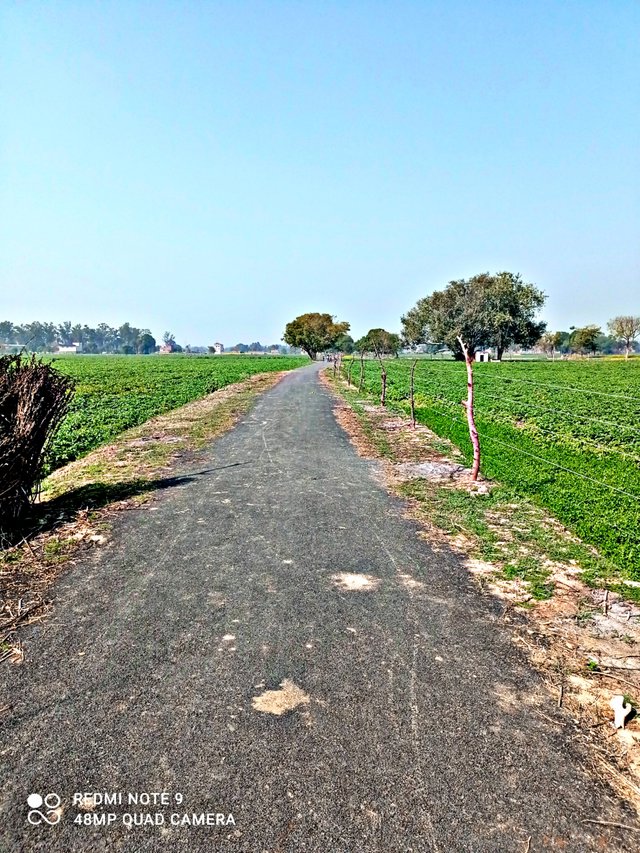 This photo is the surest way to my village. It has been repaired recently. To take a village towards progress, facilities like paved roads of the village must be there. Many vehicles pass through this road.
Plus code XPHV+XX Bhadan, Uttar Pradesh
https://w3w.co/struck.grievous.polluted

7
My farm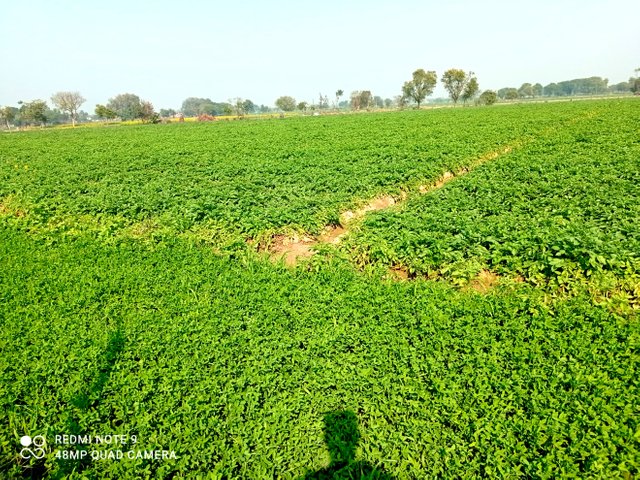 This photo is from my fields. There is a potato crop in this field. This crop has been 60 days old. After a few days, potatoes will be completely ready in this field. But now the view of the farm looks very beautiful.
plus code XPHR+HH Bhadan, Uttar Pradesh
https://w3w.co/succeeding.torsos.capricious

8
Temple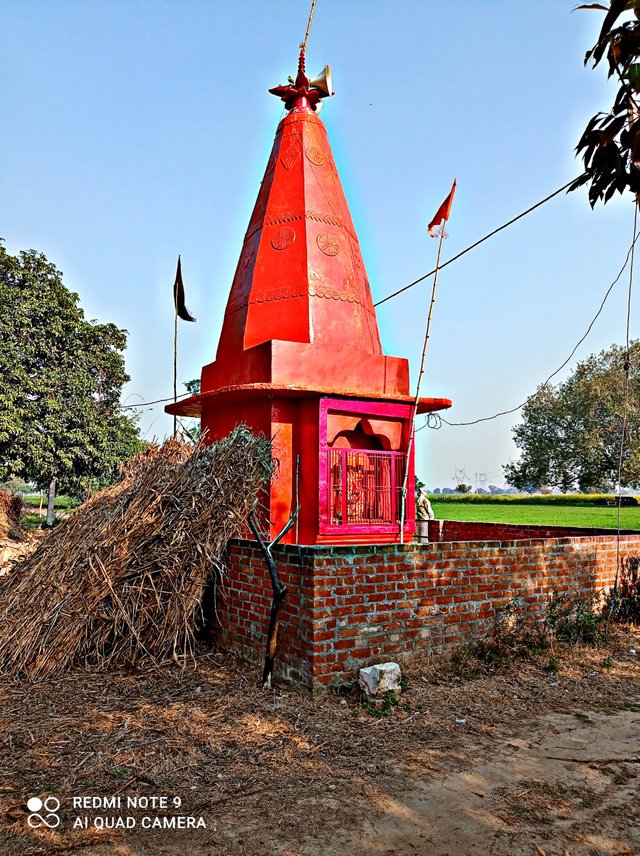 This photo is of a temple in my village. This temple is very famous. People from many villages come here to worship.
plus code XQH5+C3 Bhadan, Uttar Pradesh
https://w3w.co/recounted.cocoon.swims

9
Many cows went through the road.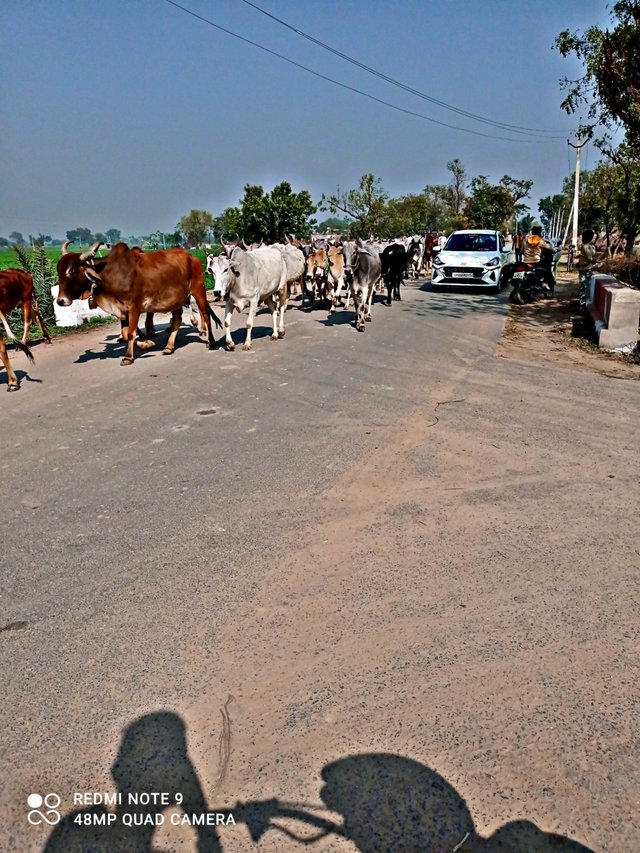 When I was going to my village, I saw many cows just a few miles away from my village. That was domesticated. These cows were jammed for some time.
plus code XPPQ+8G Alampur Jhapta, Uttar Pradesh
https://w3w.co/unstudied.renounce.veto

10
Farmers spraying medicines in the fields.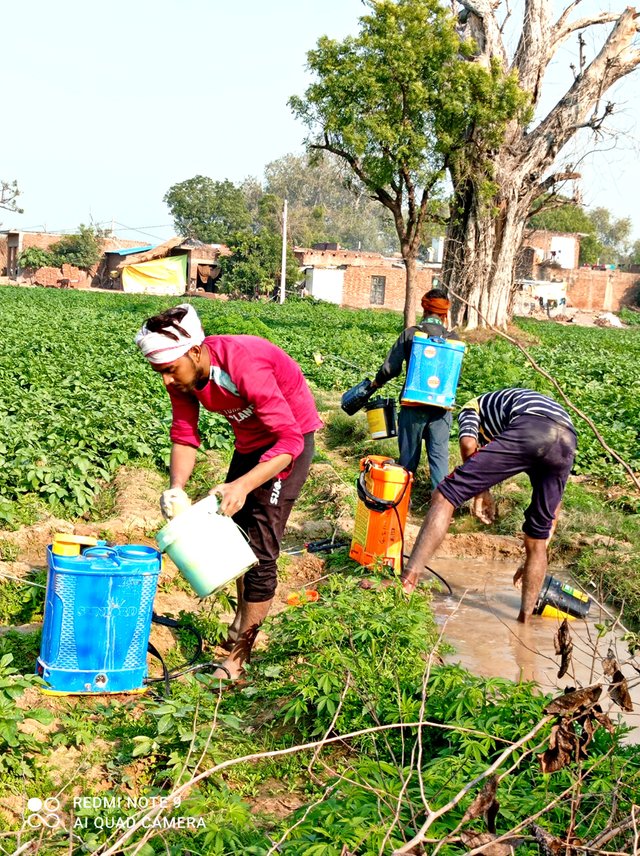 Some farmers are spraying medicines in their fields. In fact, this spraying is done to protect the crop from insects. But many diseases are born with these drugs. Vegetables used in the field become poisonous due to medicines. Which is very harmful for health.
plus code XPHV+6F Bhadan, Uttar Pradesh
https://w3w.co/wondrously.shopaholic.stretched

Note- The photos used in this post have been captured by me.
---
Thank you

Cc
@steemcurator01
@steemcurator02