Nafty - The Adult token!
Like many other newly developed technologies in the digital age, the cryptocurrency market has been extremely popular with young investors, mostly male and between the ages of 24–35. So there is a huge association between crypto traders and pornography users. This will make it easier and more natural to integrate Blockchain and cryptocurrency into the porn industry.
While adaptation has always been slow at the beginning, many projects have started to work very hard to fill in the gaps. Each project will support a different aspect of the industry, and eventually the industry will become accessible and attractive to users.
Some projects are more reliable than others, with certain successes and promises. Understandably, there are a lot of unsuccessful attempts, especially in the early days. Issues such as price fluctuations will make it more difficult for projects to build a cryptographic structure. Projects need to overcome those barriers to succeed in this market.
Integrating digital assets and blockchain technology with the adult entertainment industry is hardly a novelty at the moment and it is only a matter of time before it catches on to the latest trends in the industry. crypto-DeFi. NAFTY, as a socialized redistributive DeFi protocol, helps content creators earn more and content consumers pay much less through no intermediaries, as well as receive rewards from all all transactions on the Nafty Network, or in other words - whenever someone (i.e. a consumer who is an adult of the content) makes a transaction on any platform on the Nafty Network, whether someone is watching videos or communicating live
with a content creator, every token holder on the network gets part of the transaction to his or her wallet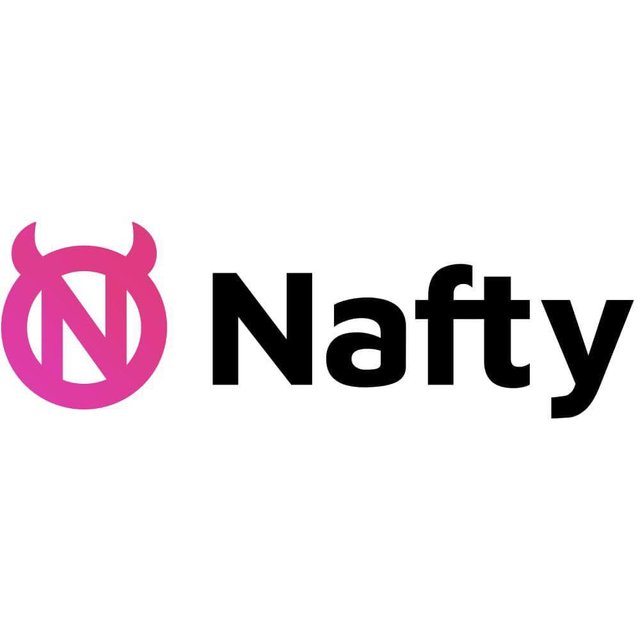 What is Nafty?
Nafty is a token for the adult industry and especially for content creators and consumers who generate billions of dollars
Nafty empowers adult content creators and consumers, and the communities of Nafty who support them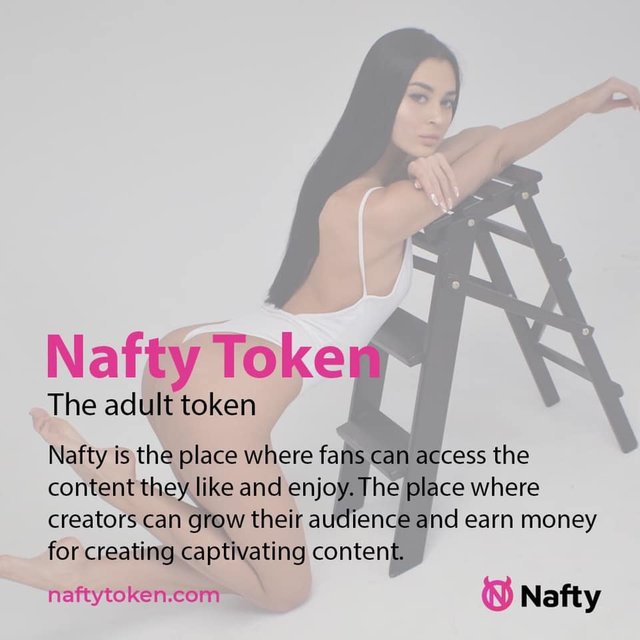 Nafty what's different
Nafty the product ready!
Usually there is an initial token sale and then possibly a product. Nafty has built products before and now Nafty is offering tokens.
Solving real problems
Nafty has come up with a solution to improve the $97 billion adult industry by cutting middlemen, cutting fees, and adding creators to self-promotion.
Value for Holders
Nafty's concept generates automatic passive income for its holders. Every transaction on the token has a fee, which gets half redistributed to holders to increase their token holdings and half gets burned to increase the token value.
Timing is everything
In the past years, we've seen a revolution in the adult industry with the crypto tokens and the NFT trend (OnlyFans made over $2B in one year and keeps growing). Nafty embodies those opportunities and merges them.
Utility for Holders
Nafty is the currency on our NSFW platform that encourages more transactions. Nafty can be used for referrals, content purchases and advertising across all Nafty platforms. The more transactions there are, the more rewards Nafty offers to its holders.
Team
Nafty has built - built a strong team of experts, with years of experience in technology and the adult industry, who are ready to take steps to fundamentally change the way it works for interests of creators, communities and consumers. Nafty's team is interactive and transparent with token holders and is always ready to support and serve Nafty's community
Tokenomics
Token protocol : Binance Smart Chain (BSC)
Total Supply : 100 Billion (100,000,000,000) NAFTY
At least 80% of the token will be burnt before the launch
14% for current holders
3% will be sold to new holders (whatever's left out will be burnts).
1% for marketing, influencers and partnerships to continue the success - 100% will be locked for 10 months
2% will allocate to the liquidity pool lock for a year
Roadmap
Q1 2021: Release Fanclub (NaftyFans) - beta Release Content subscription (Nafty.tv) - beta Q2 2021: Whitepaper
Public Relations
Collaborate influencers and artists
Create smart contract (+ Audit)
Token Presale & Launch
Promoting the Token and vision
Q3 2021: Release our NFT marketplace (NaftyArt)
Release Content subscription (NaftyTV) Collaborate with high lever adult Influencer/creators marketing
Mass marketing plan
Q4 2021: Release Fanclub
Apply for exchange listings
Continue collaborating
Reward holders
2022: Release Affiliate & Advertisement platform Release video sharing platform
Release video cam platform
CONCLUSION
The privacy and security aspect of blockchain-based cryptocurrency is a strength when it is integrated into the porn industry. It maintains a level of anonymity that traditional money does not, and so it makes those activities more private. This will make the user feel more secure and undetected.
On the other hand, safety and security are also strengths that support this industry. A lot of people don't trust entering their online banking account for any website. This is especially true for a market that is notoriously non-transparent like porn sites. This barrier can be removed with cryptocurrency, extremely safe and secure. Thanks to the decentralized nature of the Nafty platform, there is no need for trust between the parties involved, censorship becomes very difficult, and you will never be exposed or lose privacy.
For More Information :
Website: https://naftytoken.com/
Telegram: https://t.me/NaftyToken
Twitter: @naftyofficial
Reddit: http://reddit.com/u/NaftyToken
Discord: https://discord.com/invite/gUVwAa6C
Midium: https://medium.com/@support_7261
Instagram: http://instagram.com/naftytoken
Article written by
Bitcointalk username: huanbouty
Bitcointalk profile URL: https://bitcointalk.org/index.php?action=profile;u=1948566