Diary on polygamy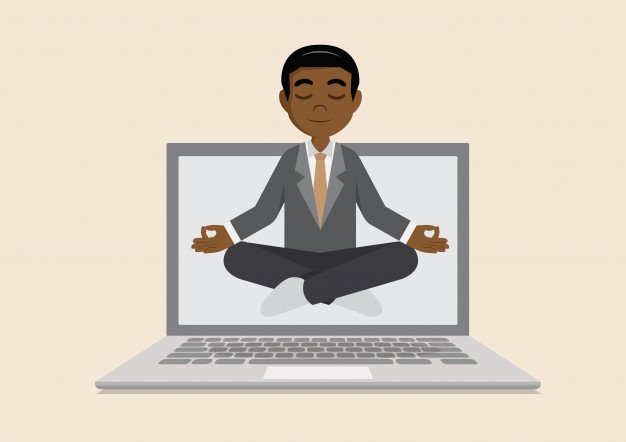 Way back when life was really crude and simple, there were many practices which used to be normal as norms which are fair enough to consider. But today, should we not both agree that things have changed for worse? Should we not both have the commonality that as per relationship as a concerned instance here, many things seem to have changed for worse.
Polygamy in centuries ago with our ancestors used to make the family to be richer, better in social status, in popularity, in respect, etcetera as as the many the children the more the harvest at farms would be at the end. The less, the shame on the father as not being a man enough. But yet then, there were still meaner battles and wars in the system more serious than home(s) of single wife and single husband as parents. There would be reduced rate of COMPETITION and PARANOIA, the ones necessary and the ones too stupid indeed. Today, the case has only worsen indeed check. Life was never totally simple for polygamous home then, for any of them. I mean let us ask the JOSEPH to lecture us for some minutes we would understand and acquiesce. Today, the case is quite worse and depressing check.
Look, life was never simple actually in any type of family anywhere. If anyone told the other that life was simple in general that is NOT TRUE as well though it may appear a fact. I mean, people may guise the picture that life is simple in the public place in order for people to admire, but in the closets, life is quite the otherwise the same -- this we all do as members of polygamous home and I do not have a problem with that now; do I?
I do not have any joy in life being like this but who am I to decide the course of life I did not create? I always dream of life filled with peace and happiness for all and sundry but it would always be another dream dreamt under the sun which will never be realised ever for all or any family types here. It is just the art of nature with the universe -- to always struggle to make meet balance between easiness and hardship in life from our birth till we pop the cog you know? There we experience battles and wars as we advance alongside time.
When we have come to talk about POLYGAMOUS HOMES, which I have tasted and can write faction stories about, I would want us to have agreements in an instant on what are true right from the inception of the same family type or time itself:
A polygamous home is one that knows BATTLES AND WARS ALWAYS check.

Not MUCH MONEY or APICAL STATUSES of all or select-few of the family members COULD REDUCE the BATTLES AND WARS but the MERCY OF GOD only, check.

No amount of LOVE or BELIEF could stop FRICTIONS FROM CAUSING FACTIONS between one and the other in such system check.
I would want us to agree on these based on the facts from history and from religious documentations of polygamous system, there were battles and wars, the necessary ones and the ones sad they engaged in at different points in their times.
But why is polygamy always filled with this dark energy which would always encourage the battles and the wars?At times as one battle is being fought, another war has already begun why? There seems to always be rifts by default among the members why? There are always healthy competitions turning into unhealthy ones why? There are usually paranoia here and there in the system why? There tend to be SUPERIORITY complex in the system why? There seems to always be misinterpretations of intentions based on sentiment and instinct why? There would always be expectations which would spur missteps and condemnations why? The questions go on and on. And the happenings which birthed the questions are what reduce the love, faith and hope the members ought to have for one another as THE RATE OF SELFISHNESS TEND TO COME INTO THE MATTER OF EVERY POLYGAMOUS HOME WITHOUT US KNOWING IT AT ALL.
TODAY, polygamy in practice has lost its values, to me. The best thing ever for a man is to marry just a woman. The polygamy which defines that at least two women is good is not making but marring . Today, it does more evil than the good it would ever do. One good today but a dozen evil tomorrow.
There are many polygamous homes where the father is living with neither of the wives, who are leaving differently indifferently. Home, where the husband lives with one and the other(s) outside. There are some who dwell together but yet in asunder. There are some with which, between them, the children do not know one another let alone contact one another. There are so many, with which everything has fallen apart totally as the centre could not hold any longer. This could be possible in a family of a husband and a wife but the tendency of it being radical, is way too low or rare while it is so high in polygamy.
What I do not understand yet is that normally, the many we are, the merrier we should be as we develop in life. But polygamy is only meaning the otherwise day after day. When one thing increases by one to become two, normally, that should make one rejoice but the reverse is the case in polygamy today. Then I reasoned deeper on it, then I saw the primary cause is not really the number, but INTEREST which had been there before.
Fellow, please, as a man, marry one wife in order to have a better chance of having peace of mind as an husband and as a father. In no condition should one wife not be sufficient for you God helping provided there is no divorce and there is no demise. Life is not simple really for any family yes, we all have our problems but trust me, problems have classes. In other words as finition, the more the wives the mightier the problems and the more difficult solving them gets for the home. I dare you not to even have the idea please!