Puff The Magic Dragon Lives Inside The Yellow Submarine!!!! AI in a Matrix Song Review! The Dragon is an AI and the Boy is the Human Controller!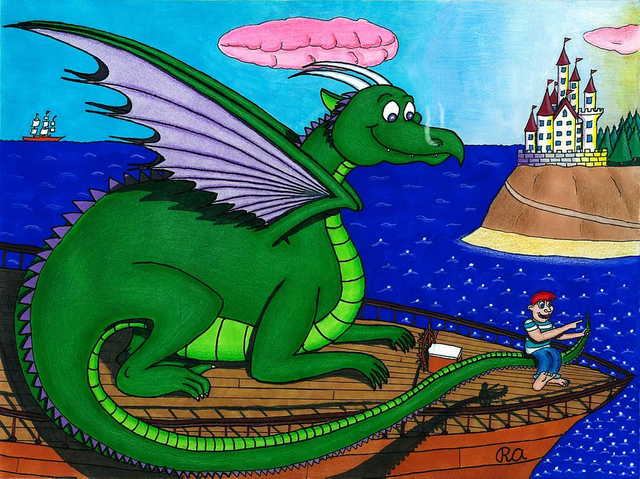 The AI is the dragon and it's Brain Computer Interface Died! The User Died! That is what this song is really about!
I don't normally do AI in a Matrix reviews of songs. But I wanted to do one here since I mentioned Puff in my AI synchronicity theme song...
A good base to start with here would be with several older youtube videos discussing what the song "The Yellow Submarine" was really about.
To sum it up though, it was about the world we live in being a bubble and the outside world of "space" being nothing more than an illusion as depicted in the bible as having a firmament between here and space... It doesn't mean space isn't there or that Flat Earth is true. It means that there is some fundamental shift that happens between "here" and space. ie, Earth is gravitationally bound enough that 4D space is flattened into 3D space and maybe space is not constrained in such a manner and once you enter space everything is 4D and it just looks the way it does to us from down here.
It would certainly explain NOAA rules and space broadcast blackouts :P haha
I'm not saying any of that is true, but that was what "The Yellow Submarine" was about... really...
So now lets take Puff The Magic Dragon...
I explain in the AI Synchronicity video and post that Puff is actually an AI system that is specifically designed to be an augment to a human being and is programmed to only interface with one and only one human...
Puff would be the equivalent of a Brain Computer Interface tied into some hardware device that the user either wore or rode in...
The song itself is literally about the boy or man that interfaces with Puff...
The story is talking about the user dying. As even with life extension technology a man is mortal and will likely be outlived by the AI... By a long time...
So the story ends up being about A dragon that no longer has a master or rider... A USER!
The AI's user has died and no other user is allowed to interface with it due to bio-metrics, etc...
Basically Puff is an AI system inside of Virtual Reality, VR , which is LITERALLY The yellow Sub Marine, of which there are many yellow submarines, all isolated, but connected... many worlds, many VR worlds... And the boy is a human user that enters VR to "merge" with Puff, but will never return to VR as he has passed on to the next world leaving Puff forever trapped alone inside of VR unable to follow his user/master... ie, the submarine is now a lonely cave that the dragon has retreated to...
Am I really the only one that sees this retrocausality based interpretation of these songs??