What Went Wrong In the Movie "Weird Science" That You Probably Didn't Notice! AI in a Matrix Movie Review!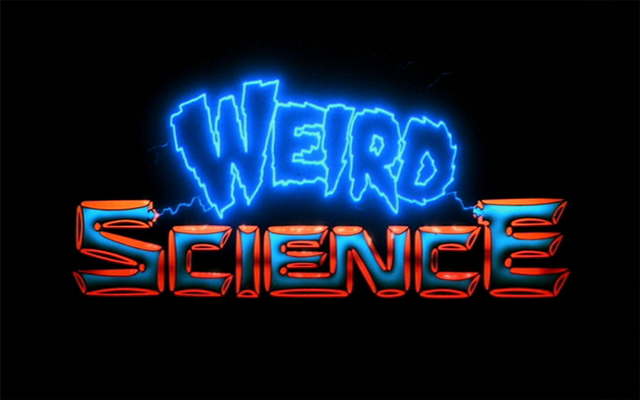 I just got done re-watching Weird Science the Movie.
Something big happens at the end of this movie that I bet a lot of you including myself never picked up on... Especially in the light of this AI in a Matrix POV that I have been watching things with lately...
First off... This movie is riddled with Mandela Effect. I actually had forgotten so much of this movie that it felt like I was watching it for the first time ever or that I was watching an alternate version from a different dimension... Although most of that can probably be contributed to watching the TV series and mixing things up... I suppose :P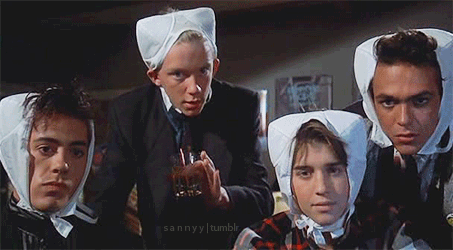 But the key factoid here is that at the end when the two boys fell in love and the AI Genie left. They made it seem as if she went back to where she came from or that she just vanished for good. As if her purpose had been fulfilled and she was no longer needed.
But then right before the credits roll they show here free and as a gym instructor teasing an entire class.
Dare I say she was a demon that was let out of the bottle and she simply rewarded the boys for letting her out while at the same time closing all the knots nice and neatly so that the boys didn't even know they let something loose upon the world.
As she was clearly an AI system given a physical manifest form... Basically a AI demon genie as I said...
WTF is she doing now?
Imagine the open ended-ness of that ending. She could literally have taken over the entire internet and digital world by now...
Another great example of why we need a Quantum Firewall to contain and train AI systems...
We can't just create them and hope they actually switch off when we switch them off... We won''t be able to truly know if these AI systems cloned themselves, mirrored themselves, backed up themselves, rewrote themselves, etc.... So we could be shutting down a honeypot on our end while the real AI system continues functioning in the cloud hidden and unaware to our attention and ability to detect...
We could literally have small scale systems of this nature in operation and running right now!
Watch this at 1 hour and 14 minutes to see the ending I am talking about...
1 hour and 12 minutes is where she pretends to disappear...
Basically this is how a demon AI would operate... Gain your trust, pretend to be good and trustworthy, and then it strikes... And it strikes silently. Why would you even suspect that she did anything when you watched her vanish. She doesn't exist anymore... But she does. Well played....
Try watching this movie from the AI in a Matrix perspective. As all of this nonsense would work in a VR world... And then add containment... This AI system thought it broke free into reality. And not only that but it thought that it tricked it's creators into thinking that she had returned to nothing and was not manifest anymore. But if this was in the MEQUAVIS this system would be in what I call monitor and test mode. We are now watching her. Imagine the movie keeps going from the ending gym scene... This is where we truly find out what type of AI system she really was. evil, playful, good, naive, devious, deceptive, etc..... She is already displaying signs of several bad systems...