Drying Lemon Verbena For A Variety Of Uses
The game is over for the lemon verbena this year. I cut off the branches and hung them up to dry.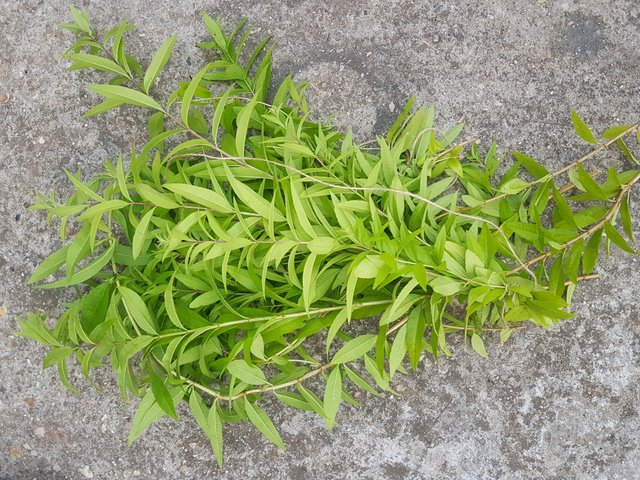 Spider-mite??
I'm afraid an entire colony of spider-mite has moved into my greenhouse. I've been treating, but still I was afraid I would lose the lemon verbena if I didn't remove it from the greenhouse.
I didn't like the way the color of the bottom leaves of the lemon verbena was turning into yellow, so I decided not to wait any longer and cut the branches off and hang them up to dry the leaves.
This was the first year I kept the plant inside the greenhouse, and boy, did it grow. I have never had bigger plants than I had this year. Some of the branches I cut off were over 1 meter long...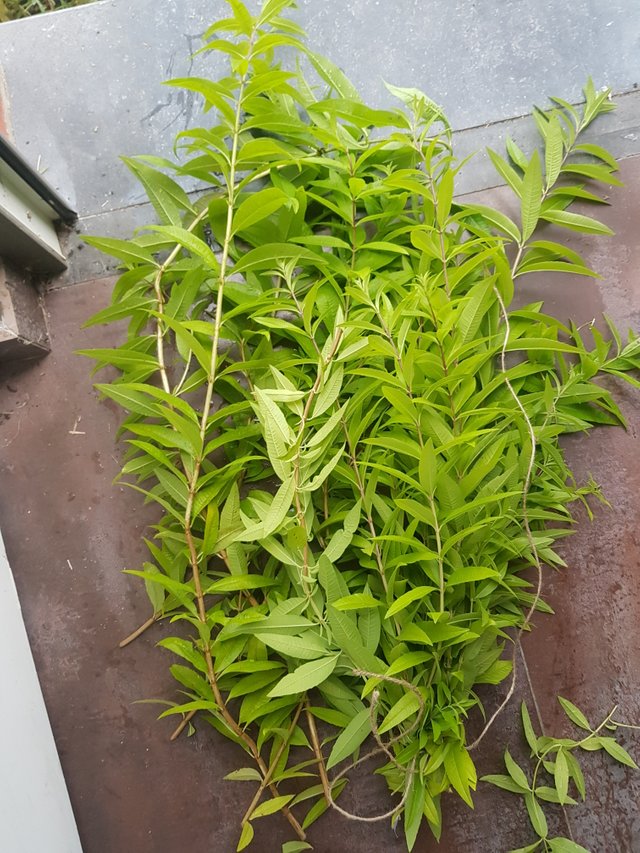 Lemon Verbena, My Favorite Herb
I simply love lemon verbena. It is by far my favorite herb.
That's why I couldn't get the mighty plants I had grown this year go to waste. I wanted to preserve them, so I could use my precious lemon verbena during winter too.
So I hung them to dry.
To do so, I simply cut off the biggest branches. I used a rope to make little bundles by tying two or three branches together. Now, they're hanging upside down in the lower level of our house.
Once the leaves have dried, I can take them off the branches and use them all winter long.

The Use Of Lemon Verbena
Lemon Verbena is a herb with many uses. It can be used in the kitchen, but it also has a lot of health benefits.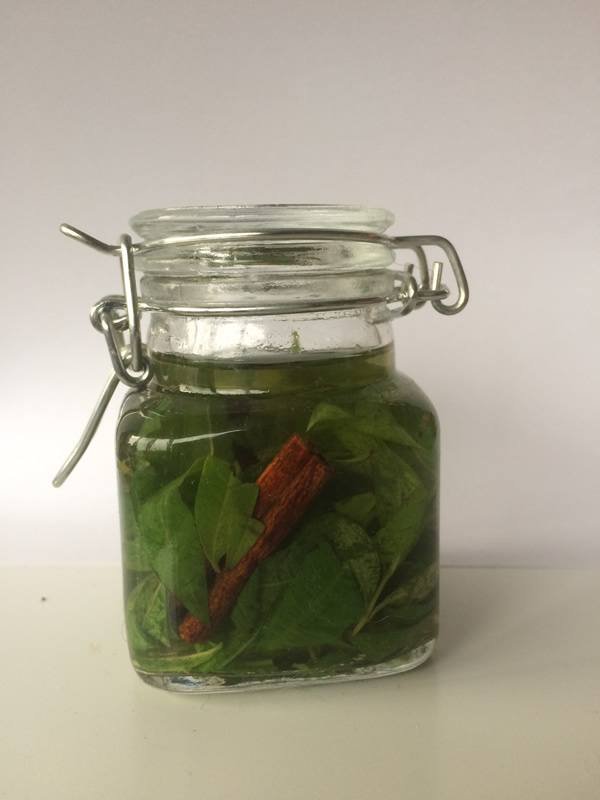 Lemon Verbena In The Kitchen
Lemon Verbena is often used to make a delicious tea, or lemonade.
But there's a lot more you can do with it...
Last year, I did some experiments creating herbal infused vodka, and I must admit, the vodka I infused with lemon verbena and cinnamon was by far the most delicious of all.


Of course, lemon verbena can also be used to infuse other spirits, and form a great base for cocktails.
The citrusy flavor makes it fit to be added to a big variety of recipes. It isn't only very refreshing in salads, but it also does well with chicken and fish. You can add it to stews, or fill a piece of chicken or an entire fish with lemon verbena leaves and cook it on the BBQ.
And there's even more: lemon verbena can be used to give a nice flavor to homemade ice cream, sorbet or syrup. Or how do you feel about homemade lemon verbena sugar, which can spice up your tea, your yogurt or even your cocktails?

Lemon Verbena As A Herbal Medicine
Lemon Verbena is not only delicious, it also has a lot of medicinal uses.
I'm not going into them too deeply for the sake of this post's length. Instead, I listed the main health benefits below:
Lemon verbena contains powerful anti-inflammatory compounds, so it can fight inflammations and infections
The herb boosts the immune system
It relieves symptoms of the common cold. A tea can reduce fever, gargling may sooth sore throat, a few drops of the essential oil (or a few leaves) in some hot water can help with sinus problems
It also relieves stomach issues and indigestion
It can help reduce weight and burn fat
The essential oil is used in aromatherapy to reduce stress or to help you to stay concentrated and focused.
The essential oil mixed with a basic oil or soap can improve your skin condition, making it soft and firm. Also, it fights acne, scars and eczema.
You can find even more uses in the infographic below.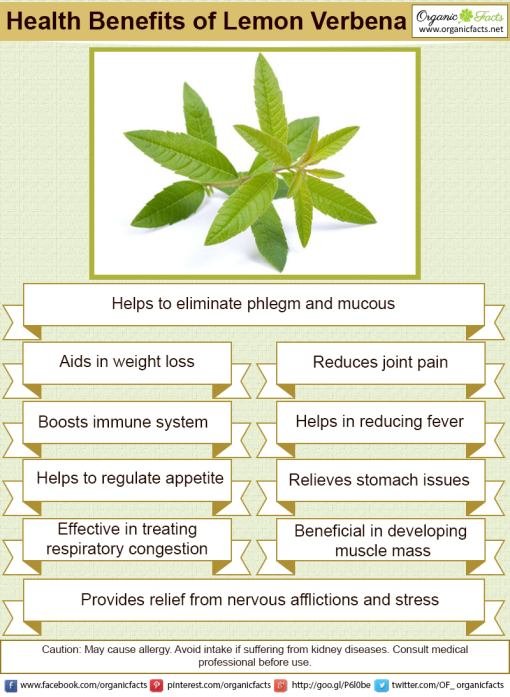 <
Source

Lemon Verbena Rules
After reading this, I assume you understand why I call Lemon Verbena one of my favorite herbs.
I didn't take enough advantage of the fresh plants in the garden this year. But soon, my cut off leaves will be dry, and I will make sure to make the most of them!



Schoolof minnows post
If this post is older than 7 days, please support
by upvoting my latest post

latest post

latest post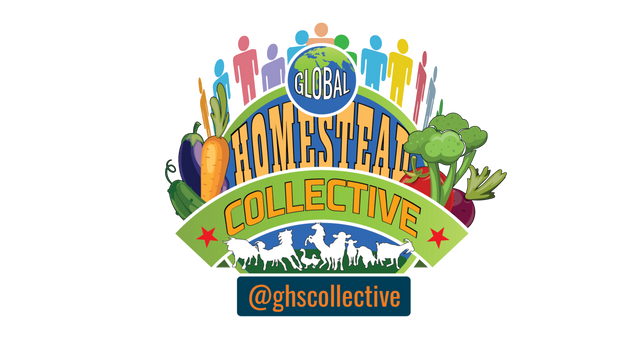 Join Us On Discord. https://discord.gg/hPJs5Rb


Join Us On Discord: https://discord.gg/rNgU9CE
---
Posted from my blog with SteemPress : http://moestuinmomenten.be/lemon-verbena-uses/
---