Growing Moringa in Europe ( Moringa Oleifera- The Miracle Tree ) EXCEPTIONAL NUTRITIONAL VALUE FOR VEGANS!
Hello Steem Fam!
Today I want to share some photos of my Moringa Tree and information on growing these incredible trees as a few people here have been surprised to hear I am doing this in Europe. ( southern Spain)
Moringa is packed with nutrients and health benefits. It is high in iron, vitamin A and C, potassium, calcium and protein.
MORINGA POSSESSES MORE PROTEIN THAN EGGS, MORE CALCIUM THAN MILK AND MORE VITAMIN C THAN ORANGES. This makes it exceptionally beneficial for plant based diets.
It fights liver disease, is a great anti inflammatory, supports brain health, balances hormones, aids digestion, improves mood. It treats allergies, asthma, rheumatism, joint pain, chronic headaches, fluid retention and low sex drive. This is not all it treats and I would urge you if you are not familiar with Moringa to do your own research on the complete list of benefits it offers.
From the first time I heard of Moringa and it's amazing health benefits some years ago now I immediately had the desire to grow my own. I had seen them growing in India so wasn't sure if I could grow in Europe successfully but I went ahead and searched for seeds to buy online and was delighted to find them easily on eBay. I had to wait patiently to plant them as I received them in early winter time and read that if they were to stand a chance I would have to wait for early spring before planting them.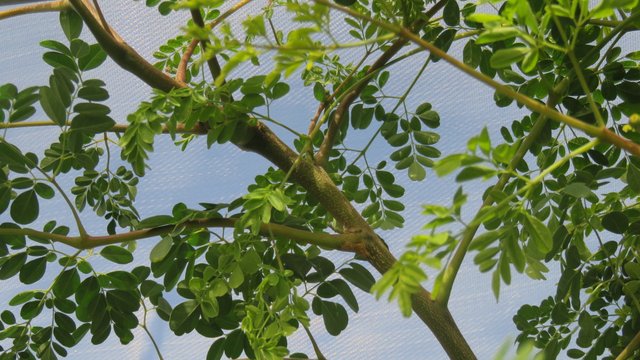 Come the day of planting I was so excited and much to my delight they popped out of the soil within about 8 to 10 days strong and sure and giving me the feeling that this was an unstoppable tree. The seedlings grew fast and within a few months were popping out flowers, the smell of which was so delicate and fragrant, it just added a whole new depth of gratitude for this tree that was as I had learned a powerhouse of nutrition and medicine. The flowers, like the leaves and pods of this tree are edible. When cooked they take on a texture and flavour rather like mushrooms. The pods that form from the flowers are best eaten young and taste very similar to asparagus. The leaves are great eaten raw added to salads and as garnish. Most people know moringa leaf powder as a health product but for me fresh leaves are far more exciting and delicious as a health supplement.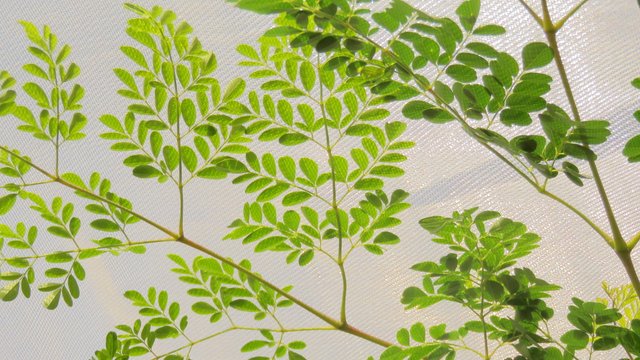 I have discovered that if I grow them in my politunnel I can keep them green, happy and growing all year round whereas if I grow them outdoors they tend to find it too cool for a few months in the winter but regrow happily nonetheless with each spring.
Just today I found new flowers developing on the tree in my politunnel which is great for November. The pods if not eaten when small can be grown on to collect seeds from. I leave them to get as fat as possible in the tree before removing the fattened pods for drying and seed collection.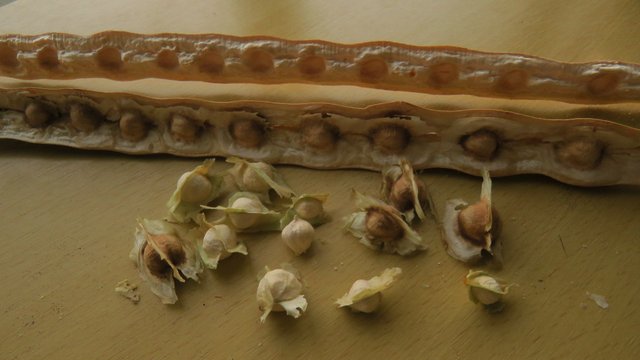 Moringa has been referred to as THE MIRACLE TREE with good reason. I hope you are inspired to grow some yourself. Even on your patio or balcony in a pot, Moringa is easy and rewarding to grow.
Have a beautiful day 🌴

🦋Namaste 🦋