The Word That Will Guide me in 2021: PROGRESS
Onward and Forward
In my quest for self-reliance
(image source)

I found the word that will guide me this year, a couple weeks ago, but here we are... life is still keeping me very busy.
2020 wasn't all that bad a year for us, though we didn't travel and we didn't get to see very much of our families, we did have tons of time to continue building our homestead lifestyle though. We were able to have lots of friends (and some family from time to time) over because we had the outdoor space available for gatherings without the fear of catching a virus. I expended my knowledge of wild edibles on the property, I grew a garden, I learned how to operate a tractor, we built the shell and roof of the new barn, we had time to do things together as a family - lots of play time, and I found work when I wanted extra cash.
Overall, I think 2020 was an awesome year, yeah there was a lot of sadness, fear and pain in the world but we somehow avoided most of it. We're grateful to have started homesteading a few years ago, and even though we had a pretty productive year (in the midst of a "pandemic") I want to focus on progress in 2021.
I want to keep focused on moving towards our goals of self
-reliance. In one of our original mission statement for building an eco-village we mention:
---
Re-learn how to live in a tribal setting, and be prepared for any economic turmoil if one were to arise.
---
So right now, we're still in a position where a lack of money would effect our situation in a bad way. We still don't have a house on the property, we don't have a water system that can function in winter, our electricity consumption exceeds what we have on hand in solar panels and batteries, and we need to have better creature comfort than we have in the RV (caravan) - more space, better heat.
Once, there's year-round running water, enough electricity, and a place to keep warm in the winter we'll have reached that first goal of homesteading full time on our property. That's when we'll be able to shift our focus towards the next goal - Build the Eco-Village!
So Progress here, for me means working on that first goal for creature comfort, self-reliance, and becoming full time homesteaders!
It's never too late to find your word... anytime of the year! I had run a challenge for people to find their word of the year and here's everyone who participated in the challenge, here are their posts:
(Congratulations, Here are the Winners... What is your Theme for 2021?)
I hope you found some inspiration in this post
---
AS ALWAYS... THANK YOU FOR LOOKING, YOUR SUPPORT IS GREATLY APPRECIATED
---
Find me on Social Media:
Insta: https://www.instagram.com/mugwortexpress/
LBRY: https://lbry.tv/$/invite/@MugwortExpress:5
Odysee: https://odysee.com/$/invite/@MugwortExpress:5
Minds: https://www.minds.com/register?referrer=NoMansLand
---
FINDING AND HELPING DECENTRALIZATION EVERYWHERE: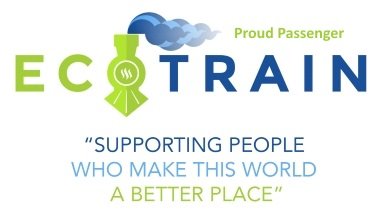 If you want to know what really is inside this Coconut, take a look at my Humans Of Steemit.
And don't forget… Dreams Come True!