Onion tea for your cold - #naturalmedicine recipe with scientific studies
My late grandmother and grandfather were in the business of making natural organic tea from various plants. They did other things too like ointments, syrups, drops, and balms but collecting plants and making tea out of them was their main thing. I still have a lot of their books they were collecting and some recipes and I do hope that someday I will have enough time to look into that heritage more. Today, I will share with you a tea that they used to make when someone was sick or had a cough. It is really simple to make and the ingredients are amazing with their health benefits.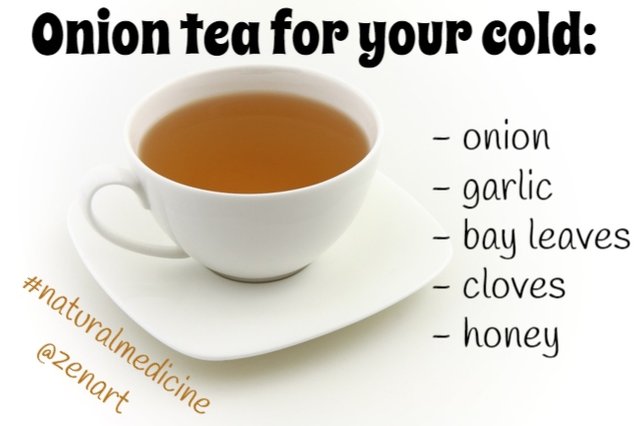 CC0 licence, Pixabay, author: PublicDomainPictures, adapted by me
Ingredients are simple, all you have to use are onions, garlic, cloves, bay leaves and honey. Just make sure to add honey when the tea is done and not too hot. Here is the recipe:
Now, let us see why this tea is soo good for you by looking at the ingredients.


Onions are high in vitamins, minerals, and antioxidants (quercetin and sulfur). They are in the nutrient-dense food group because while they are high in good stuff, they are low in calories (0 grams of fat and 0 grams of cholesterol). One cup of them contains about 10% of daily needed vitamin C, vitamin B-6, and manganese. People have been eating them for thousands of years and they were even used in ancient Egypt in burial rituals.


We use garlic mainly for cooking but throughout the history its main use was medicinal. The Greek physician Hippocrates (often referred as the father of Western medicine) prescribed it for various medicinal problems. We know today that the most of garlic health benefits are caused by sulfur compounds formed when a garlic clove is chopped or crushed. Only 28 grams of it contains 15% of the RDA for vitamin C, 23% of the RDA for Manganese, and 17% of the RDA for vitamin B6.


Bay leaves support your digestive system, reduce inflammation throughout the body and improve your respiratory health. They even reduce stress and anxiety. When you have a cold, or a cough, bay leaf can help unclog stuffy air passages and get rid of bacteria, just be careful with using it. Bay leaf isn't recommended for pregnant or nursing mothers since it could cause uterine contractions. If you are scheduled to have a surgery, stop eating bay leaf two weeks before it. These leaves have great benefits for your health. They are also a good source of Folate, and a very good source of Dietary Fiber, Vitamin A, Vitamin C, Vitamin B6, Calcium, Iron and Manganese.


Cloves are little boosters of our immune system and they are famous for their medicinal properties. From Ayurvedic and Chinese medicine to modern medicine that uses them to ease the oral pains, cloves are always a good thing to have around the house. Minerals in cloves include potassium, calcium, sodium, and magnesium and as for the vitamins, they have vitamin E, A, C and K, folate, and niacin. Biochemicals found in cloves have antioxidant, hepatoprotective, anti-microbial, and anti-inflammatory properties. They can help cure headaches and even have aphrodisiac properties but you should be careful with them. Clove oil must be diluted because it possesses cytotoxic properties, boiling cloves in water like in this tea is the best and the safest way to consume them.

I hope this information helps you, just be sure to realize that it can not in any way replace your medicinal professional. This recipe is great for common cold and when your doctor tells you to lie down and drink plenty of fluids. This is such fluid :) Do your research, read and consult a professional if you have any concerns. In the meantime, here are some helpful references for you to check out:
Until next time,
KEEP YOUR SMILE ON
&
TAKE CARE OF YOUR HEALTH!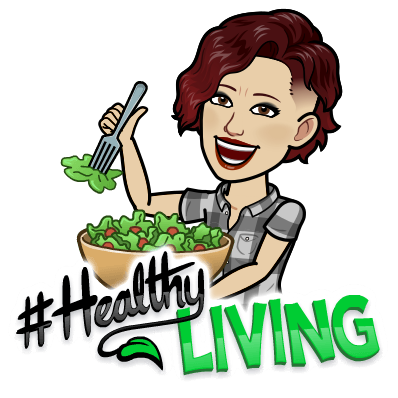 Image sources AND LICENCES in order of appearance:
PROUD MEMBER OF: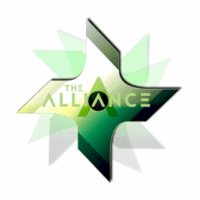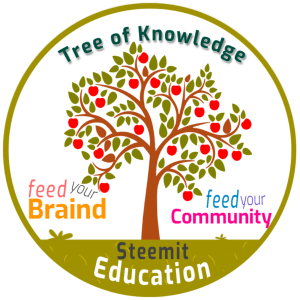 @steemitbloggers