Hey NaturalProducts Community, You Asked and We Listened...
We had a great post from NaturalProducts member @botefarm and we wanted to respond. We value feedback and suggestions. Some feedback we can do something about. In this case we did.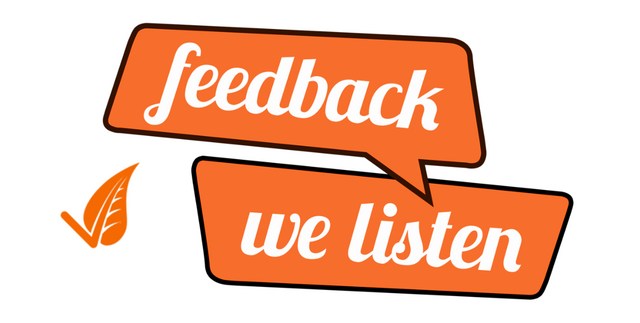 Here's a link to @botefarm's original post- A Call To The @naturalproducts Team.
Essentially, if we paraphrase, what the post is saying boils down to getting a return on holding NATRL as well as the return on curation rewards. We'll attempt to address it in two ways; functionally through the system and systematically through the community.
Let's address the easy part, functionality.
When we first initialized the settings for the token we decided to establish a 60% reward for authors and a 40% reward for curation. We thought that those settings would help to incentivize authors to create posts through the front end using the #naturalproducts tag. We've now moved the author/curation reward to 50/50. That moves the needle to the middle for creating posts and curating posts.
More on functionality - Proof of Stake(POS)
We've also just had Proof of Stake(POS) initialized on the token so that you can now earn NARTL tokens by staking NATRL tokens. It's a simple way to earn a return. When you post through the front end the default rewards pays-out in staked tokens. Keep powering up more NATRL tokens to earn a portion of the POS pool. We've set it so that 10% of the daily rewards pool is set aside for paying out on Proof of Stake.
From the community
We're looking to the community for your effort in the following:
curation
commenting
voting
posting
Continued engagement and upvotes. That's all. That's what drives the token economy. Burning tokens also helps to remove them from circulation. Use that "Promote" button to help boost a post and burn tokens at the same time. We take those tokens and add to them to burn. It's all to help.
We'll continue to run contests and reward community members for their efforts and contributions. So keep engaged, stake those tokens, comment and invite new members to post on #naturalproducts.
You can also join the curation trail at https://beta.steemvoter.com/explore/guild/naturalproducts
We hope that answers your call!
---
Keep Connecting Naturally
---
Become a supporter
Become a supporter. We're looking for like-minded individuals to help support the #naturalproducts front-end project through delegations. Your delegations will help to support contributors and the further development of the front-end. Your support will also allow us to help ensure that the quality of content is high and consistent with the expectations of the community and industry and that posts are rewarded.
You can use these custom links to delegate Steem to us:
30SP, 50SP, 100SP, 250SP, 500SP, 1000SP
Join us in #naturalproducts on https://www.naturalproducts.today!
---
The NATRL token is a utility token specific to the NaturalProducts.Today site (based on Steem) used for curation, rewards, and contest promotion. The token price is market-driven and may never have any value.
images:pixabay