KUALA LUMPUR - URBAN BOTANICAL SOCIETY
Here, I am now initiating simple social manifesto –"one space, one plant".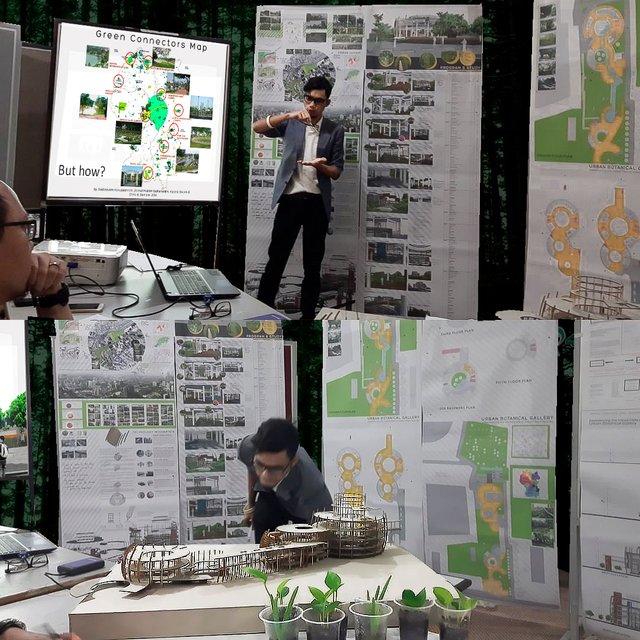 Botanical parks and spaces are commonly placed in residential and commercial areas in the effort of minimising the impact of a massive and rapid development of cities. However, the low level of awareness towards the application of architectural spatial experience has led to the lack of usage of inspirational vegetation spaces in buildings and environment within the inner city of Kuala Lumpur. My vision aims to optimize the visibility of human acquaintances to the visual field (isovist) of the vegetation spaces from one confined personal space to the commercial district of the dense concrete jungle within the vicinity of Kuala Lumpur City Centre.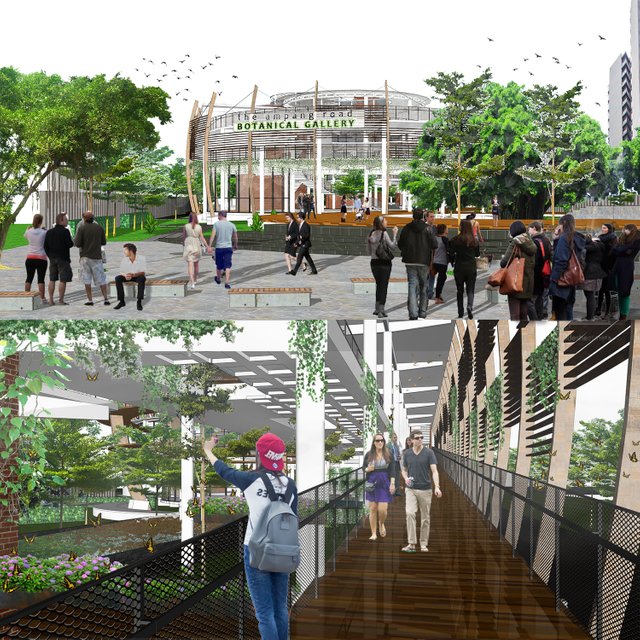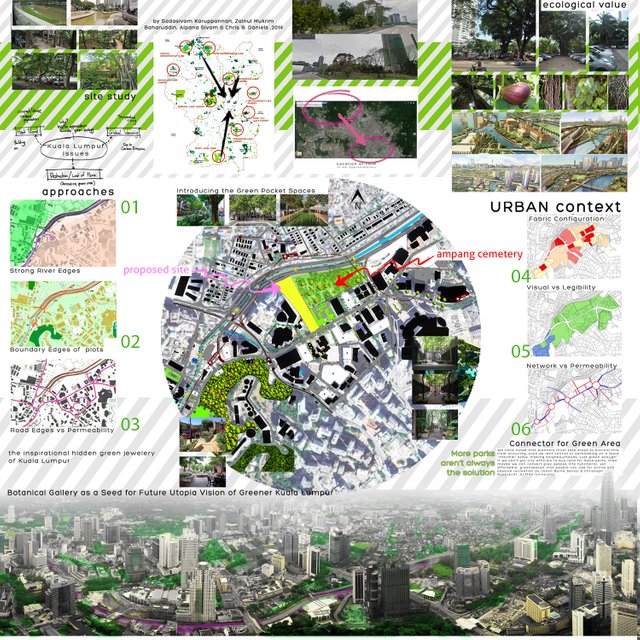 Urban botanical thoughts started when I have discovered that lack of green luxury awareness was the very basic fundamental problem in our society for having none initiatives for green life organic plants. We simply think that having green plant is messy and required much efforts to maintain. As a saying goes "Green Plant doesn't need us, but we need Green Plant". It is definitely true despite many denial debate has been imposed to our mother nature. Human races can be wiped out from earth yet Mother Nature will continue to exist.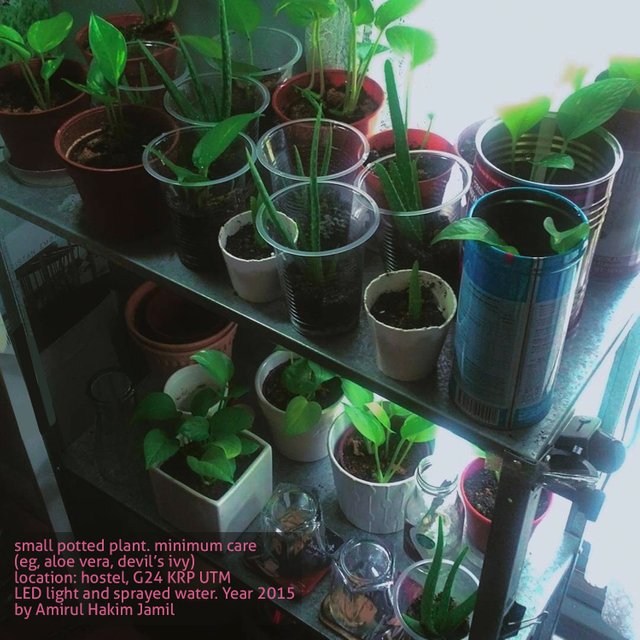 Here, I am now will initiate a simple social manifesto –"one space, one plant".
Imagined our single confined enclosed is not liveable for any green plant. Non-breathable, dark and dry as no source of water. Similar to us, as livable human, could we live? No excuses should be made upon. Regarding Light or Sun, light could be artificially introduced by cheap LED (Light Emitting Diode). Water sources too.Imagined the intangible impromptu meditation technique that inevitably arrived from green plant. Involuntary and subconsciously would be felt by us. Now, let's make more green plant babies in our small confined space and watch it magic. I'll be sharing the completed detail of my Botanical Gallery Architectural Design in the next following post. What do guys think?
My relevance writings: http://mirulhakimjamil.wixsite.com/portfolio/writing
Self-Introduction: https://steemit.com/introduceyourself/@amirulhakimjamil/hi-there-im-amirul-i-m-an-architect-a-sociologist
Much appreciated to @kimzwarch @archisteem and @teammalaysia for showing me guidances. #archisteem