Vacant lots for planting veggies / Lahan Kosong Untuk Menanam Sayuran
English
I am a villager and most of the people in my village are farmers. They plant paddy in rice fields and they plant veggies in the vacant lots. This is one of the good ways to increase their income. Now you can look at some pictures I took behind my house.
Ikbal (27 years old) is one of my neighbors who plant veggies by exploiting the vacant lot behind his house. He can sell veggies to the market and he does not need to buy veggies anymore.
Indonesia
Saya seorang penduduk desa dan sebagian besar orang di desa saya adalah petani. Mereka menanam padi di sawah dan menanam sayuran di lahan kosong. Ini adalah salah satu cara yang baik untuk meningkatkan penghasilan mereka. Sekarang Anda dapat melihat beberapa foto yang saya ambil di belakang rumah saya.
Ikbal (27 tahun) adalah salah satu tetangga saya yang menanam sayuran dengan mengeksploitasi lahan kosong di belakang rumahnya. Dia dapat menjual sayuran ke pasar dan dia tidak perlu membeli sayuran lagi.
---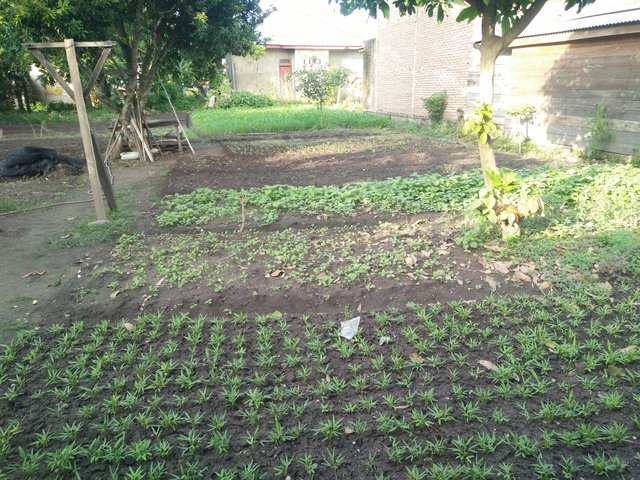 ---
| | |
| --- | --- |
| Ikbal is one of our villages who got happy because he is able to exploit this vacant lot to plant various types of vegetables, such as kale, spinach, and mustard greens, sometimes even interspersed with shallots and cucumbers. He can sell them to the market and his family does not need to buy vegetables anymore. | Ikbal adalah salah satu desa kami yang bahagia karena ia dapat mengeksploitasi tanah kosong ini untuk menanam berbagai jenis sayuran, seperti kangkung, bayam, dan sawi, kadang-kadang bahkan diselingi dengan bawang merah dan mentimun. Dia bisa menjualnya ke pasar dan keluarganya tidak perlu membeli sayuran lagi. |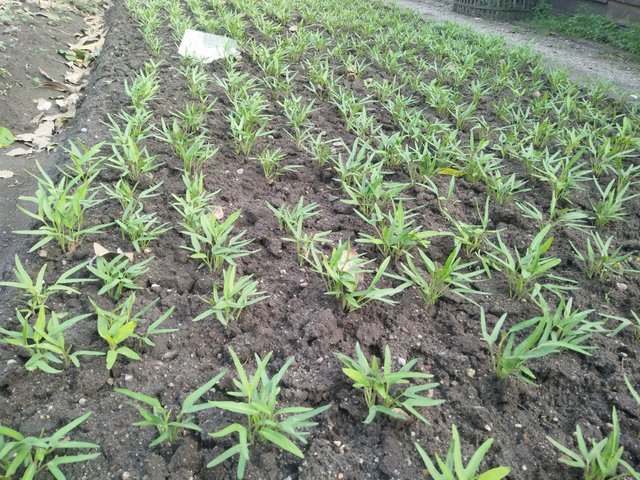 ---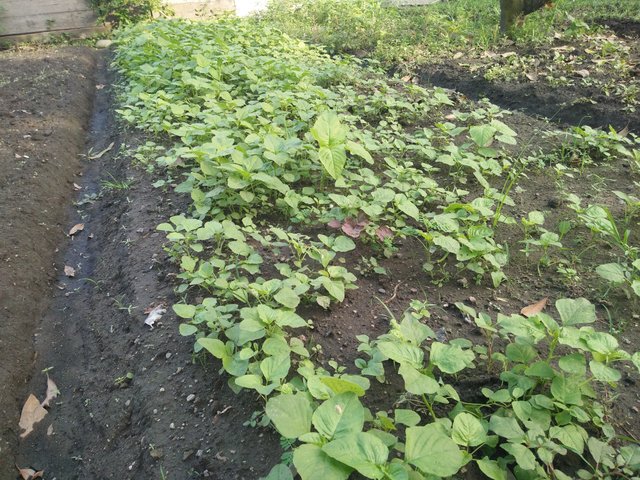 ---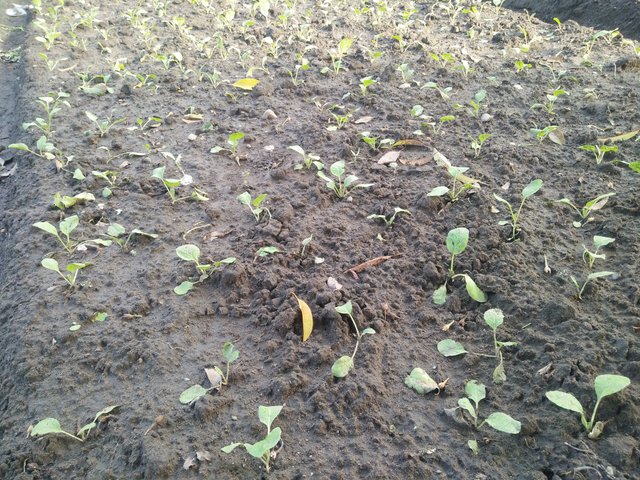 ---
| | |
| --- | --- |
| Spinach, kale, and mustard can be harvested within 2 weeks to 1 month. | Bayam, kangkung, dan sawi dapat dipanen dalam waktu 2 minggu hingga 1 bulan. |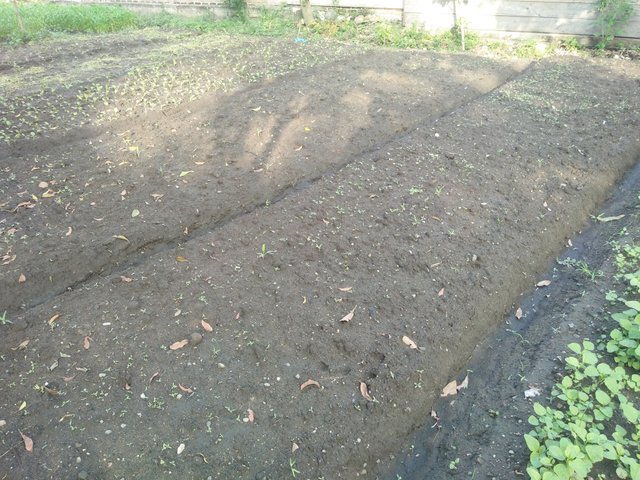 ---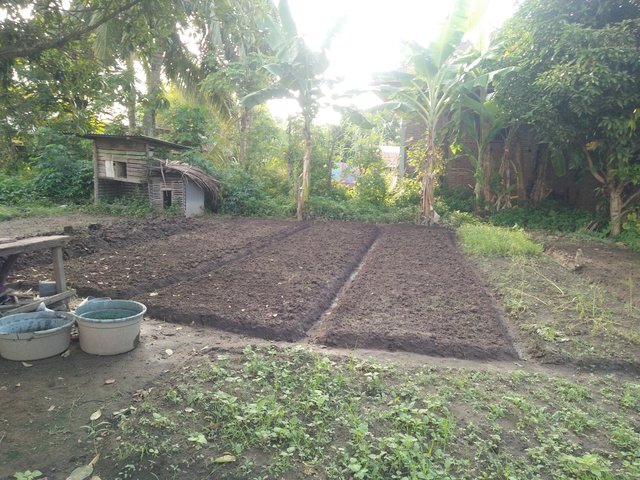 ---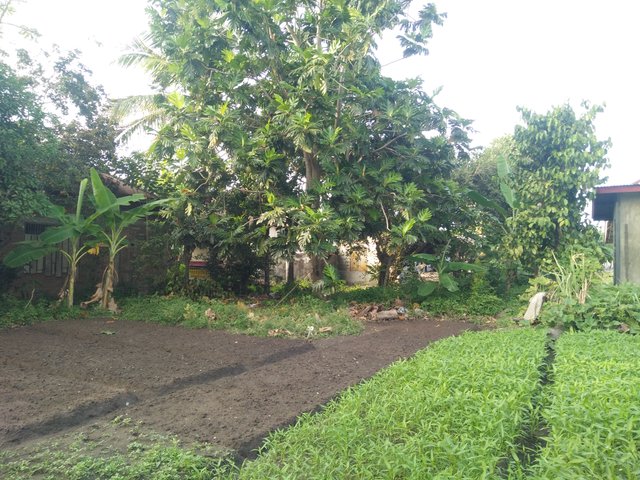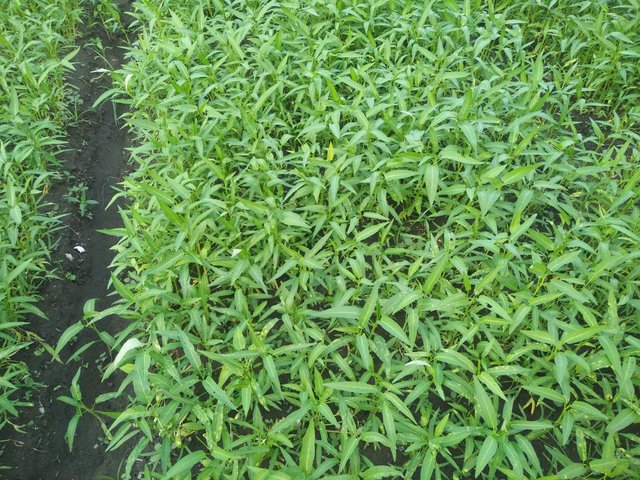 ---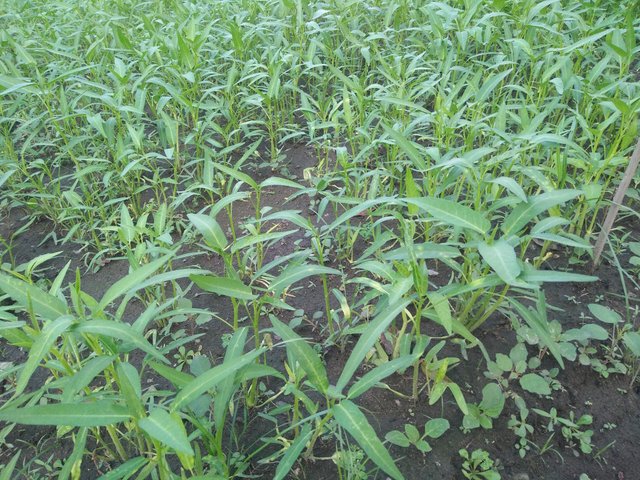 ---
You can see papaya trees whose flowers can also be cooked as veggie, and there is also a starfruit tree that useful to cook veggies and spicy-sour sauce.
I am very happy to see my villagers who use a vacant lot to plant veggies.
Anda bisa melihat pohon pepaya yang bunganya juga bisa dimasak sebagai sayuran, dan ada juga pohon belimbing yang berguna untuk memasak sayuran dan saus asam pedas.
Saya sangat senang melihat penduduk desa saya yang menggunakan lahan kosong untuk menanam sayuran.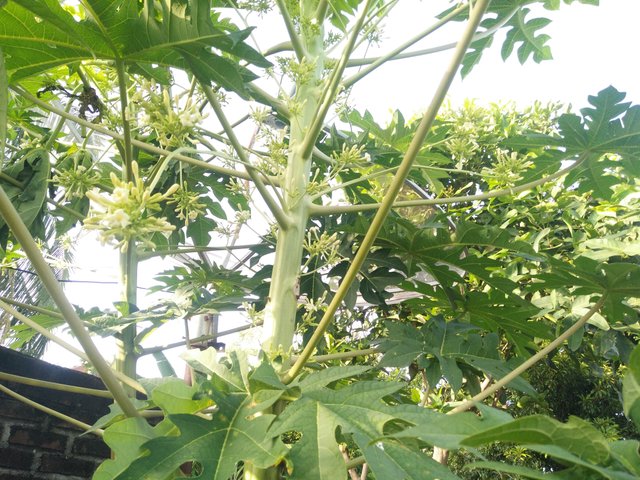 ---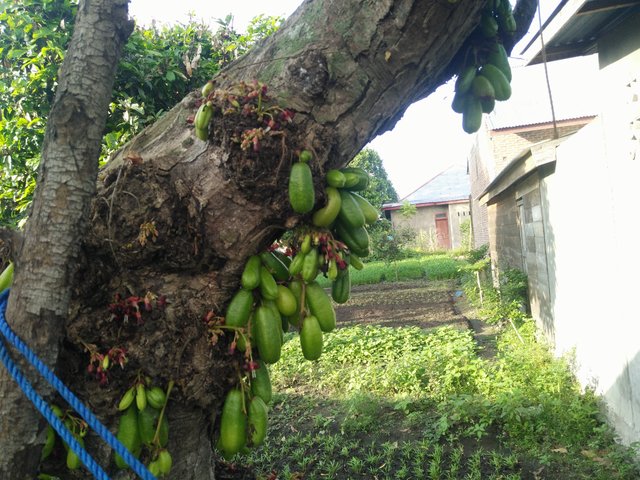 ---
| | |
| --- | --- |
| You can look at some foods I have and the cakes you can buy here. | Anda bisa melihat makanan yang saya santap dan kue-kue yang dapat dibeli di sini. |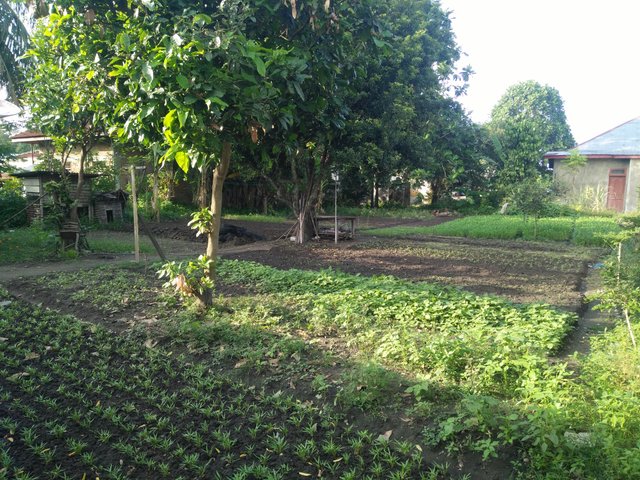 ---