How To Survive A Lion Attack In Africa
If you have dreamed of going on an African safari your whole life, but harbor a great fear of being mauled to death by the great king of the big cats on the African plains - here is a simple how to, that might just ensure your survival.... @nikflossus this one is just for you :D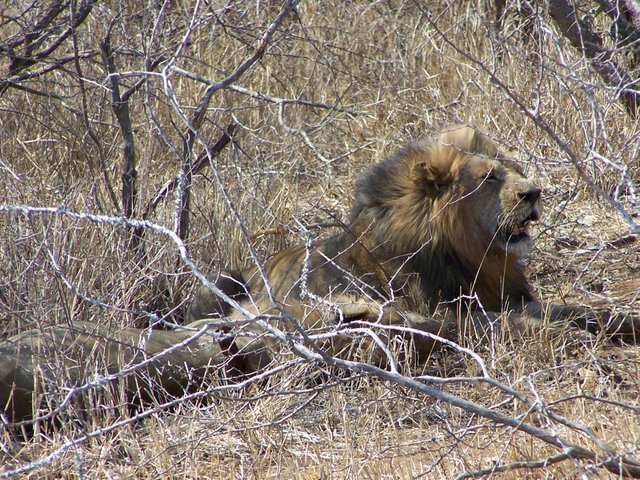 How To Survive A Lion Attack In Africa
RULE 1
AVOID LIONS!
Approximately 100% of lion attacks in South Africa happen in proximity to lions. If you are not sure if it is a lion - please conduct the following tests:
Test 1:
Check for physical characteristics - if it looks like a lion, it probably is.
Test 2:
Check behavior of the animal - If it acts like a lion, it probably is.
Test 3:
Listen to the animal - If it sounds like a lion, it probably is.
If the animal that you are facing identifies with one or more of the above mentioned traits, then you are probably facing a lion, and you are already screwed.
---
Rule 2
If you have to avoid rule # 1
And you do find yourself facing a lion, make sure to look for other slow or weak runners in close proximity to you and stay close to them, they do not have to be the slowest or the weakest runners, they just have to be slower or weaker than you.
---
Rule 3
In case you did not adhere to the first two rules, make sure to take a weapon such as a knife, letter opener, ice pic or any other sharp object capable of inflicting a serious stab wound!
Right now you are probably thinking:
"How the heck will I be able to defend myself against a lion attack with a knife?"
The answer is;
you probably won't be able to!
but
That's not what the knife is for!
USE KNIFE AS FOLLOWS;
When you see a lion, take out the knife and grip it tightly in your hand.
Then turn to the person closest to you, stab them then run away from the wounded as fast as possible! - this will divert the lions attention and create a definite target for him, giving you time to run to safety!
In the event that you did not follow the first three rules and you do get attacked by a Lion, PLEASE NOTE!
You should have followed the rules!
Don't scream and yell! This will not deter the lion and makes it more traumatic for the onlooking safari goers, do try to keep others in mind!