Mississippi's best hiking: backpacking in Noxubee Hills
View this post on Hive: Mississippi's best hiking: backpacking in Noxubee Hills
---
In March 2020, many Steem users, including @dhimmel, migrated to the Hive blockchain in response to the hostile takeover of Steem. Please use the Hive link when sharing this post and comment on the Hive version to get in touch.
---
I parked at the southern trailhead of the Noxubee Hills Trail System in Tombigbee National Forest, Mississippi. It was nearing noon on the last day of March 2018, with a beautiful blue sky and perfect temperature. In the parking lot, I met an elderset couple who kindly provided me with a trail map. For the next 48 hours, I'd be in the woods and would not see another human, except for at Choctaw Lake, a dammed recreation area at the northern terminus.
The couple in the parking lot were also backpackers. When hearing that this was my first Noxubee Hills expedition, the man remarked that not only is this the best hiking in Mississippi, but that spring is the best season. He was not wrong. In fact, this would turn out to be the best hike of my life (thus far).
To follow along with my expedition, I'd recommend this map. I embarked on my perimeter hike starting at the southern trailhead (coordinates: 33.208, -89.074). Then I traversed the trails in the following order: Sheep Ranch 🥾 Sheep Ranch Road 🥾 Rock Crusher Road 🥾 Lost Cemetery Road 🥾 Rabbit's Run 🥾 Slashing Dog 🥾 Chocktaw Lake 🥾 Lake Side 🥾 Chata 🥾 Headwaters 🥾 Lake side 🥾 Beaver Lodge 🥾 Lost Cemetery Road 🥾 North 🥾 Long Bridge 🥾 Charlotte's Web. If you're wondering, the emoji in the previous sentence probably won't start rendering for you until at least June 2018.
On this trip, I'd cross paths with alligators, wild turkeys, butterflies, howling coyotes, and giant spiders. My complete collection of pictures and videos is available in this album. Below I'll take you through the highlights, (except for the Photo Sphere, of course).
Photographs
They were named Screaming Tutu: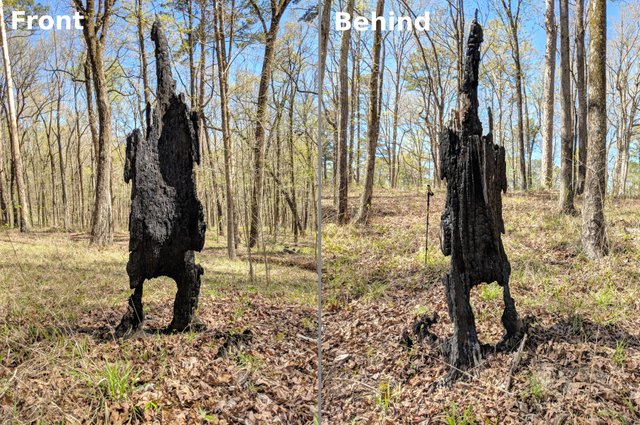 Anthill planks: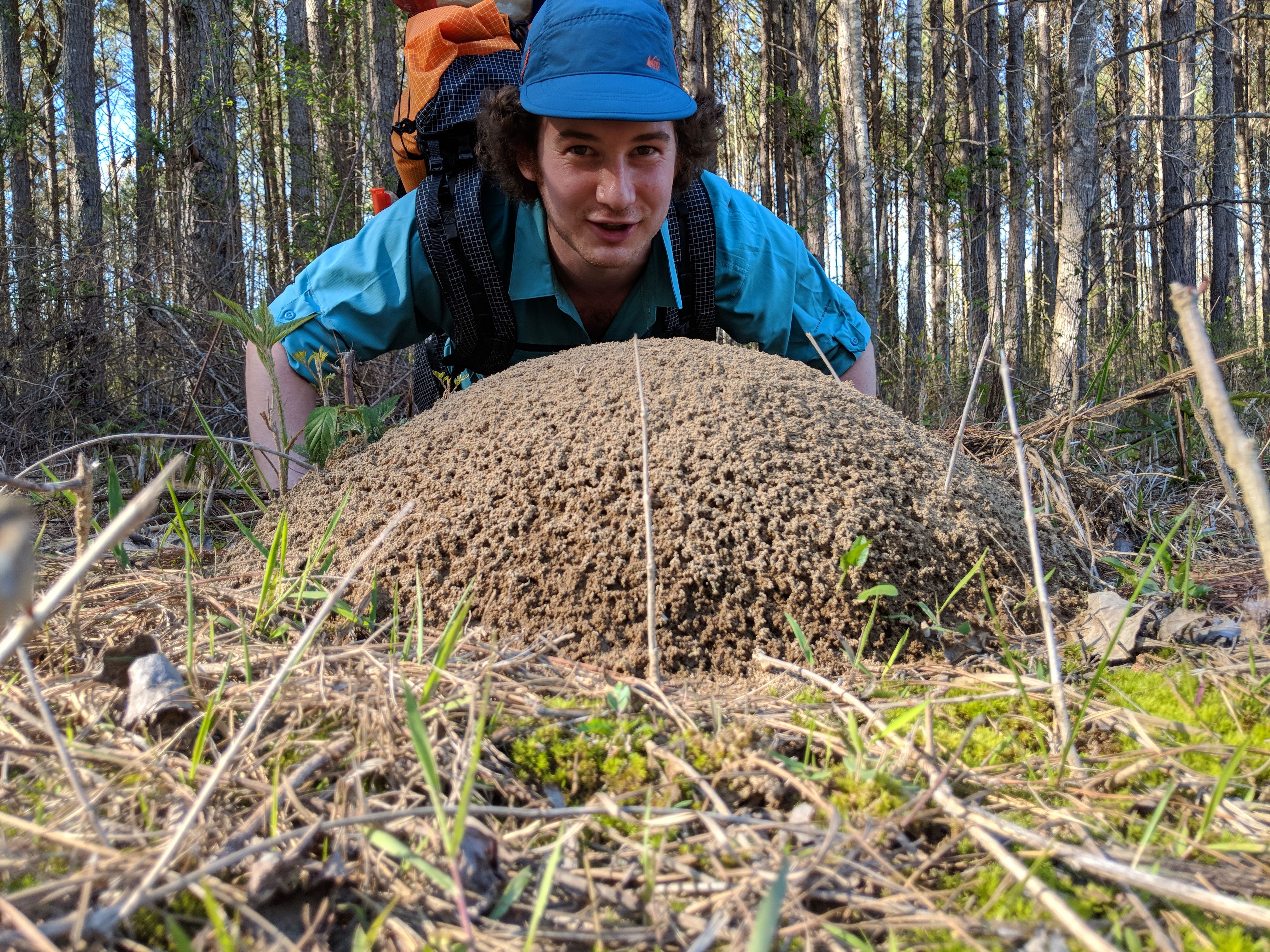 Cooling my feet at the first night campsite: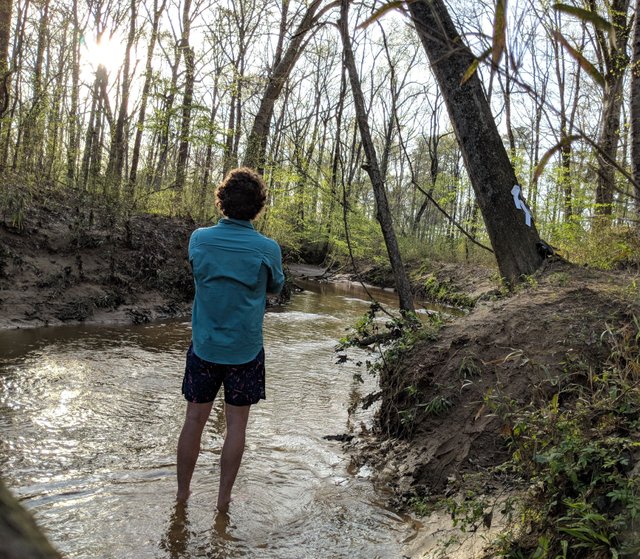 Moonlit bog. Every 20 seconds or so a gigantic splash played the role of a tracking beacon for the local alligator: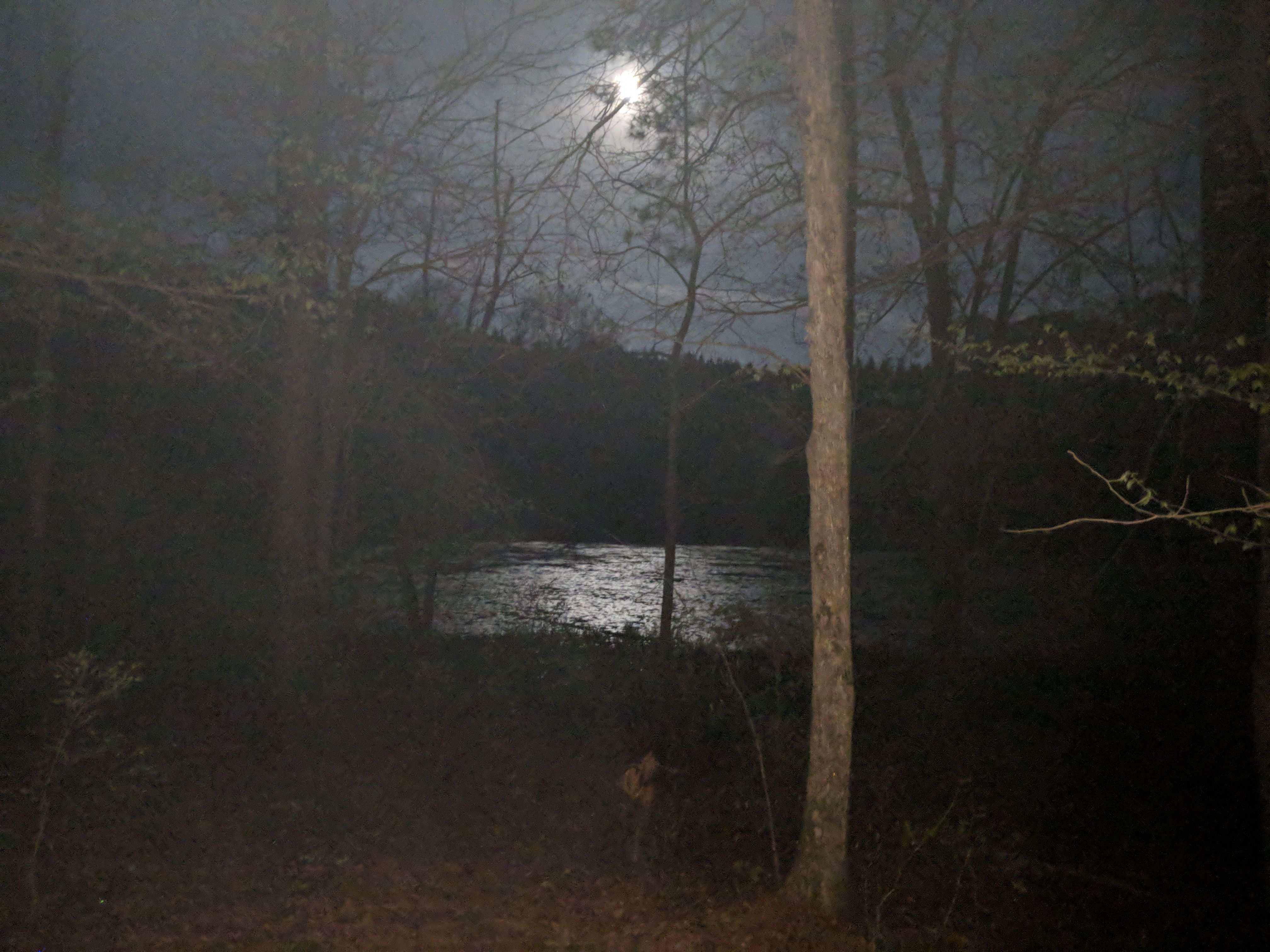 Sunrise at Lake Choctaw. Can you tell whether the top or bottom is the reflection?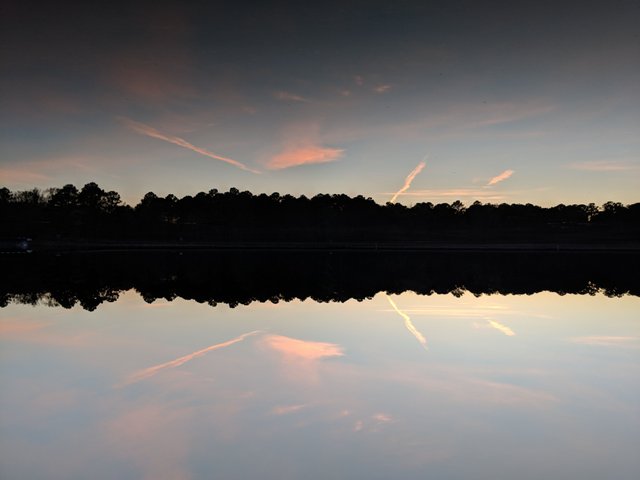 Lake Choctaw Gazebo: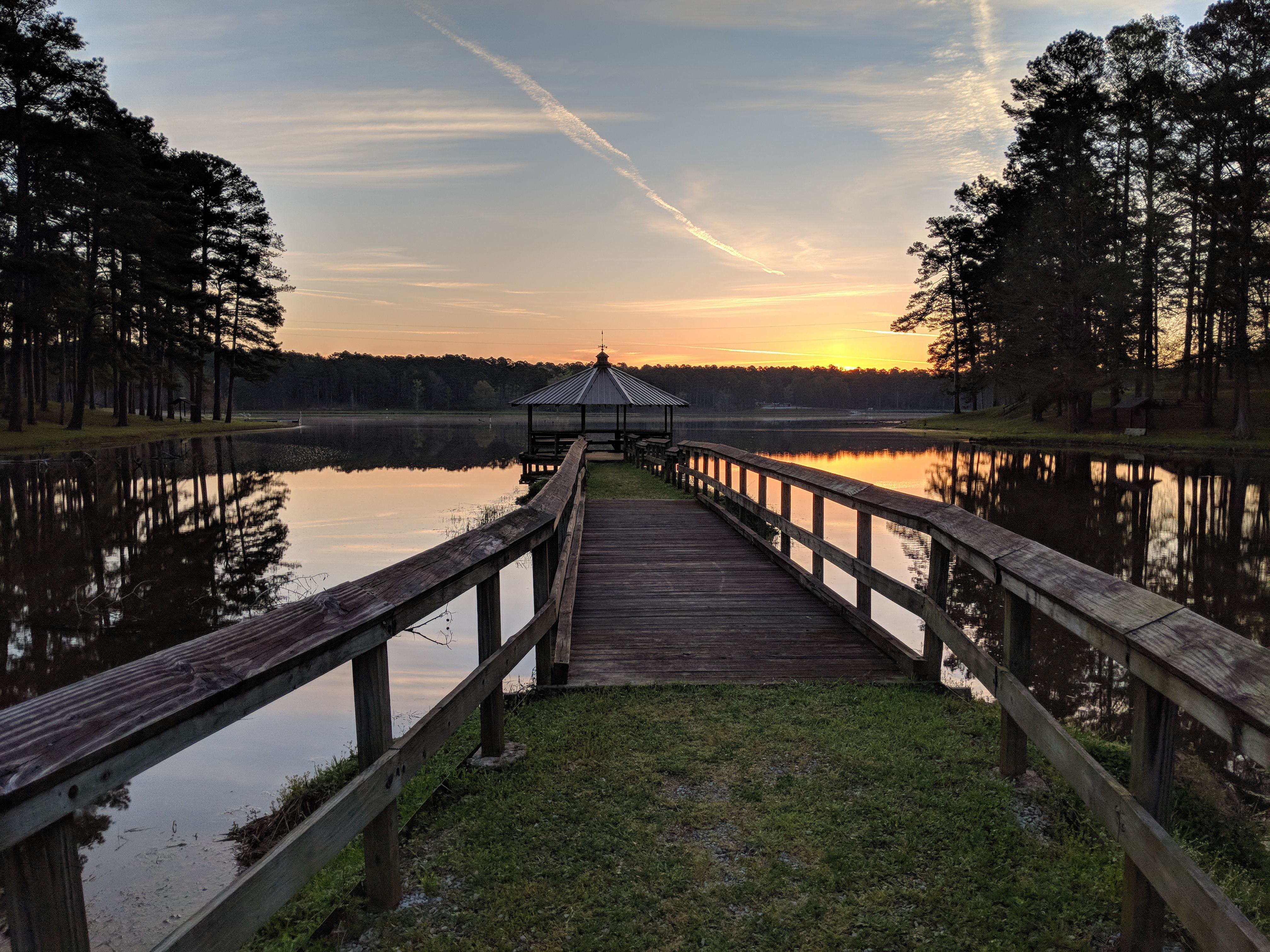 Starting the return trip. Northern trailhead at Lake Choctaw (coordinates: 33.275, -89.137):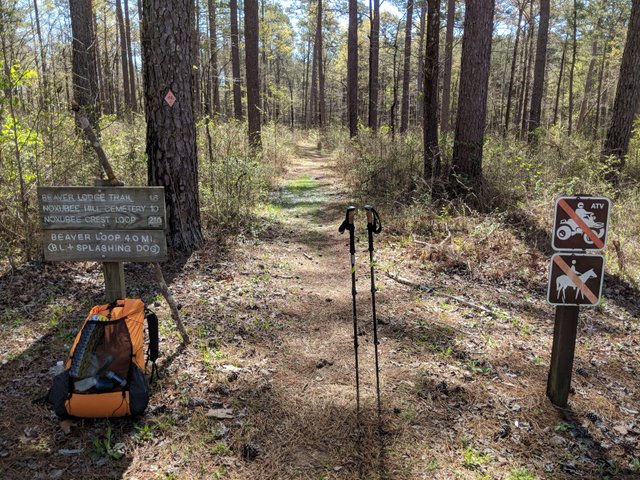 Beach with a bridge view: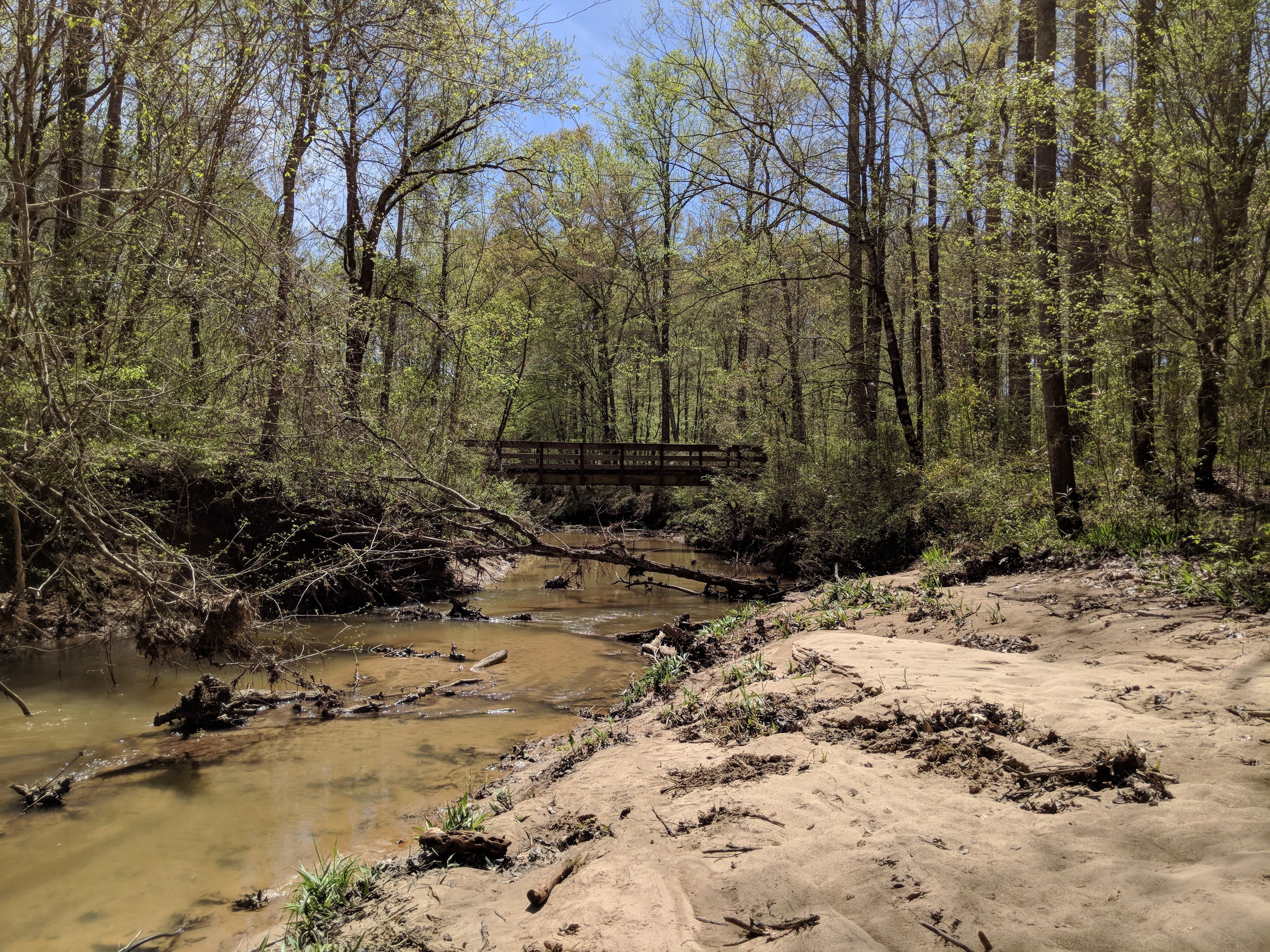 Eastern tiger swallowtail (Papilio glaucus):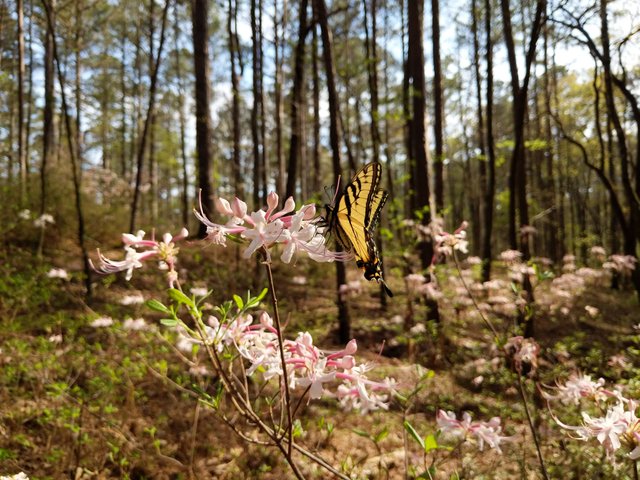 Second night hammock setup: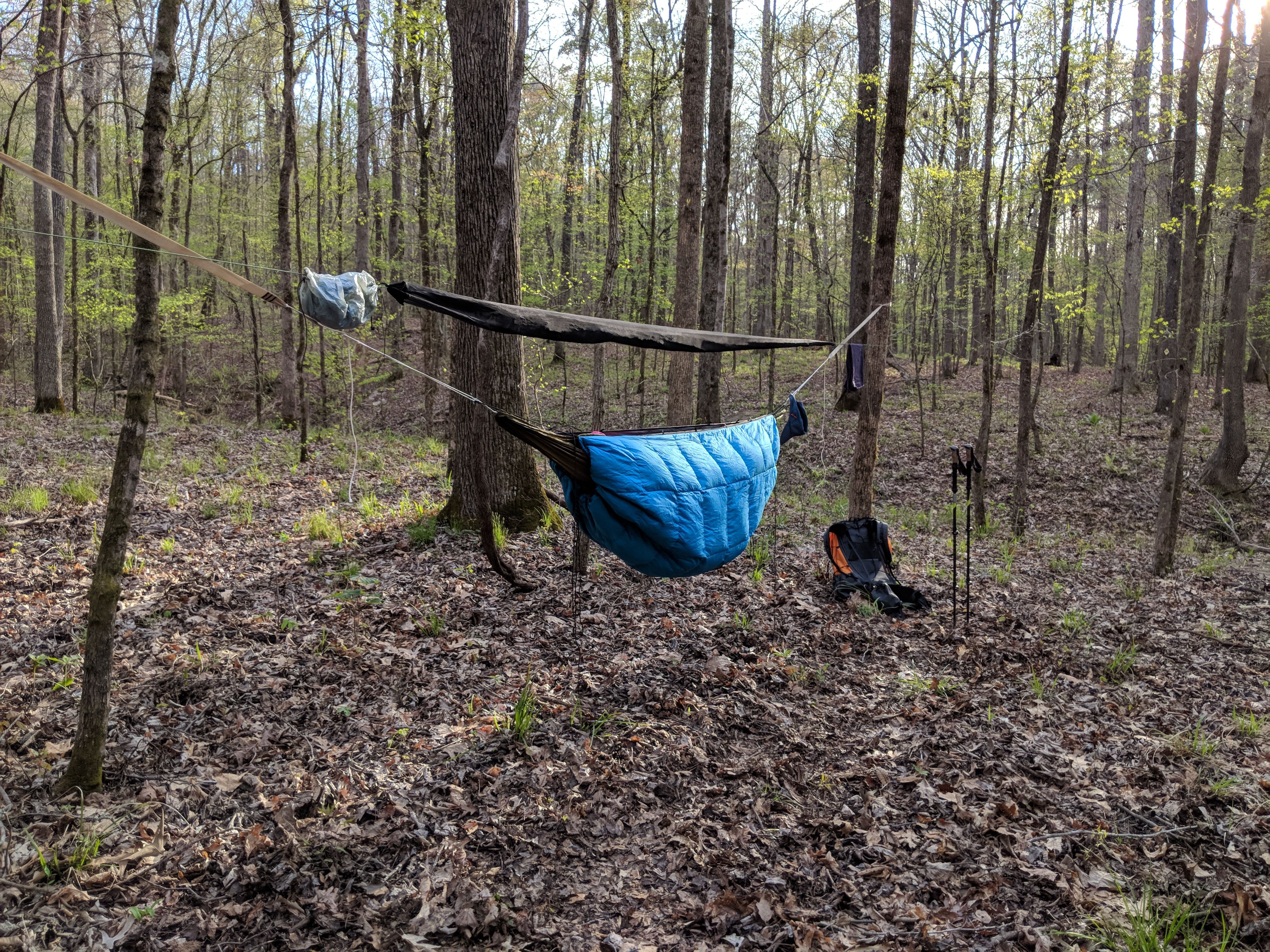 Hike complete at the southern trailhead: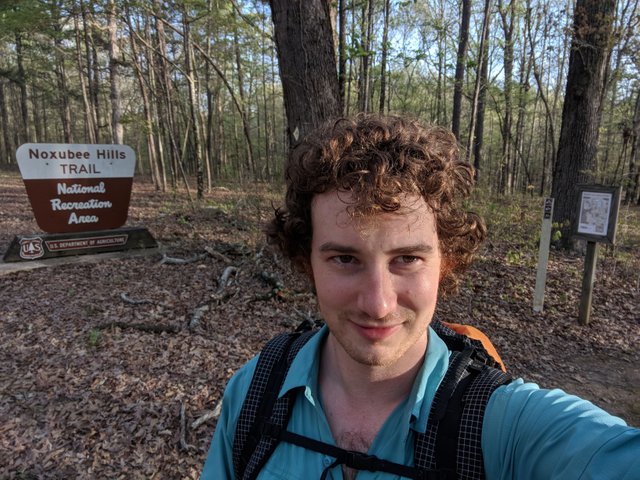 This joyous moment soon turned to despair as I reemerged into a society so antithetical to my time in Nuxobee Hills. A society where bigger is better; heavier is the norm; nature is exterminated; and consumption, not conservation, is the motto.
Insights
Here are two thoughts I had on the trail.
A mosquito is a friend you can count on
There weren't many mosquitoes although I did encounter two ticks (RIP).

Airplane mode is adventure mode
More information
Thanks to all the individuals who have helped to create and maintain Noxubee Hills. The trails were in fantastic shape. These forest are a magnificent wildlife refuge, and hopefully they are preserved, if not expanded.
For planning, the Facebook Group was helpful as well as the Hiking Mississippi page. I've posted my gear list online, although it includes some items that were for a conference I attended previously and left in the car. Happy to answer any gear questions in the comments.
Steemian Boss Series
This is the seventh post in the popular Steemian Boss Series. Previous posts include:
Do you want to be boss? Just tag your post with #steemian-boss, mention me in the post or a comment, and if it meets the quality standards for this series, I'll resteem and add it to the list above in future posts!
License
This post as well as its images are released under a CC BY 4.0 License. Republish or reuse this content, but please attribute by linking to this Steem post.