A day of Deep and Reflective Meditation
Hello to each and every member of this wonderful Steemit Ecosystem.
Hola a todos y cada uno de los miembros de éste maravilloso Ecosistema de Steemit.
---
I want to share with you this image taken in a mountain forest on a day of deep and reflective meditation and take the chance to tell you a personal experience.
Quiero compartirles esta imagen tomada en un bosque de la montaña un día de meditación profunda y reflexiva y de paso contarles una experiencia personal.
---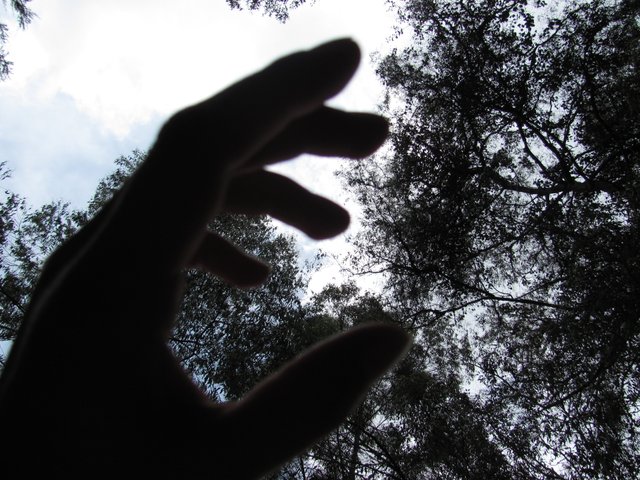 Photo © by Ledis Arango V.
---
For several years of my life I was collecting photographs, capturing ecological moments, special moments that I have not had the opportunity to share.
Por varios años de mi vida estaba coleccionando fotografías, capturando instantes ecológicos, momentos especiales que no había tenido la oportunidad de compartir.
---
I had made a couple of articles for a local newspaper and there I managed to share some photographs, but I could not publish more than three images because of editorial space issues and the truth is it was not the best quality printing, I think the print medium suffers a bit from the loss of image quality and tends to reduce the content for the same problem: "space".
Yo había realizado un par de artículos para un periódico local y allí logré compartir algunas fotografías, pero no podía publicar más de tres imágenes por asuntos de espacio editorial y la verdad no era la mejor impresión, creo que el medio impreso sufre un poco por la pérdida de calidad de la imagen y se tiende a reducir el contenido por el mismo problema "espacio".
---
Now thanks to Steem, I can give free rein to my imagination, I mean - here in Steemit, I feel free and happy, in this new digital world in which I can share from my personal side, also my real experience as an environmental journalist and even more wonderful I can share my photographs without losing quality of the image and without worrying about the space.
Ahora gracias a Steem, puedo darle rienda suelta a mi imaginación, quiero decir que aquí en Steemit, me siento libre y feliz, en este nuevo mundo digital en el cual yo puedo compartirles desde mi lado personal, también mi experiencia real como periodista ambiental y más aún maravilloso puedo compartirles mis fotografías sin perder calidad de la imagen y sin preocuparme por el espacio.
---
Many of the photographs I made with the camera (Canon PowerShot SX120 IS, 10x Optical zoom), with the great advantage of being very close to my objectives to capture, that is, in a forest, in rural area, on a farm in a place with ecological and environmental interest.
Muchas de las fotografías las realicé con la cámara (Canon PowerShot SX120 IS, 10x Optical zoom), con la gran ventaja de estar muy cerca de mis objetivos a capturar, es decir en un bosque, en urea rural, en una finca en un lugar con interés ecológico y ambiental.
---
God bless you
Dios los bendiga