View from a bridge.
A walk in the blue.
Nice weather today. Crossing the new bridge Hålogalandsbrua close to the town Narvik. This is a popular place for a trip with a great view.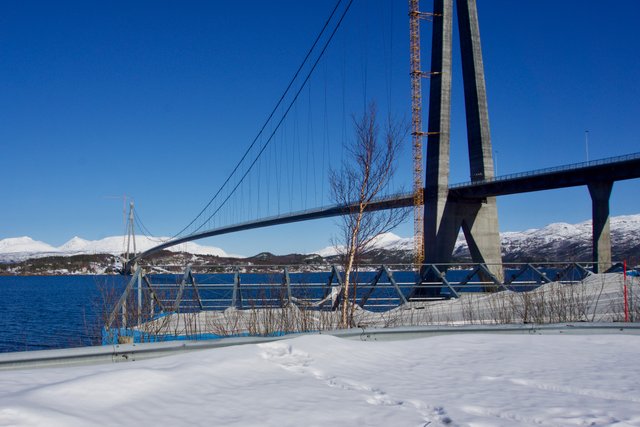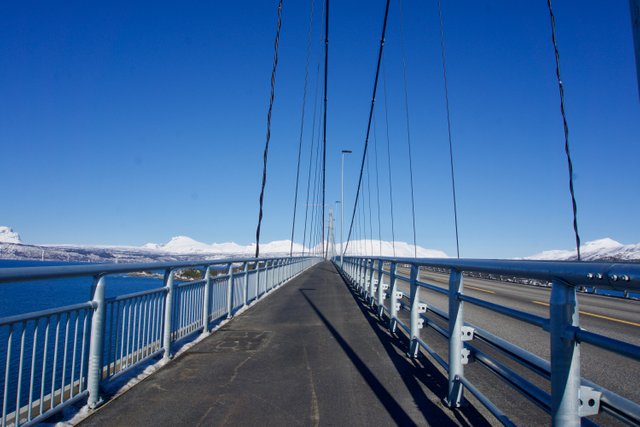 The peak Tøttatoppen, my house is located below the mountain.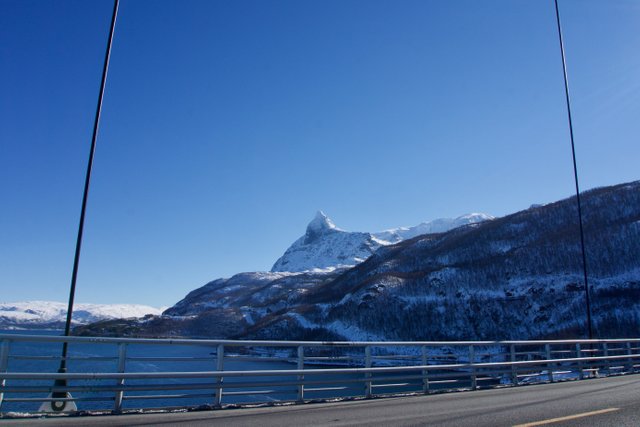 View towards the town Narvik.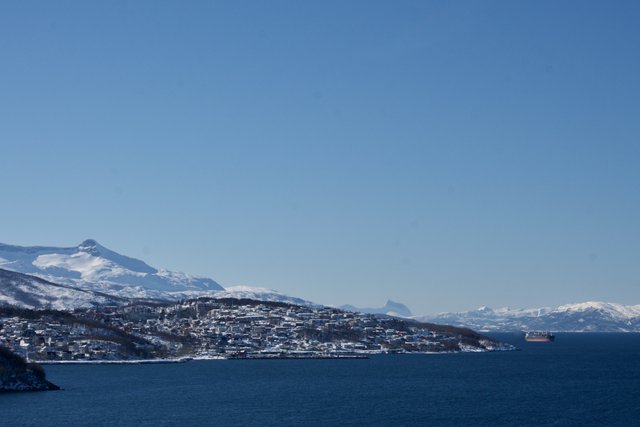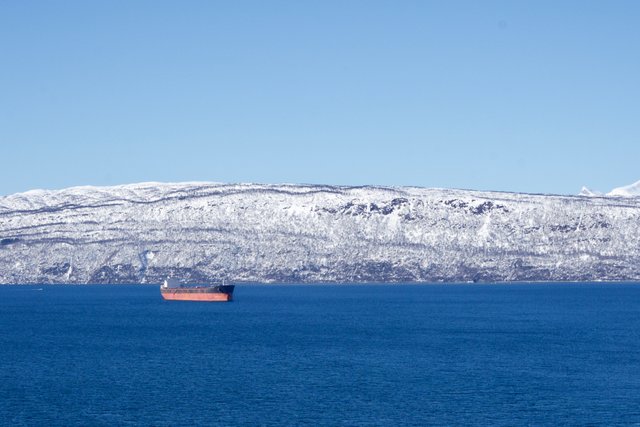 View outwards the fjord Ofotfjorden.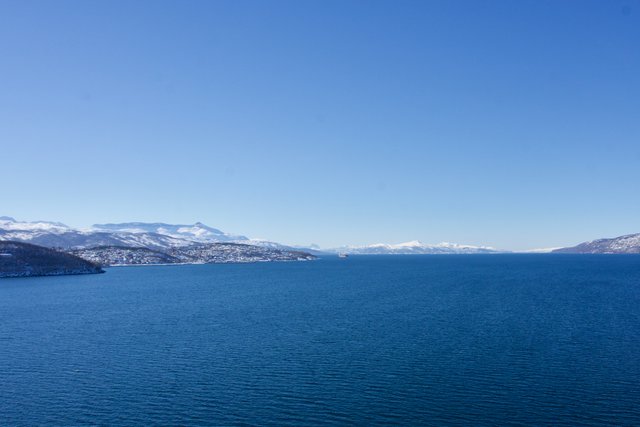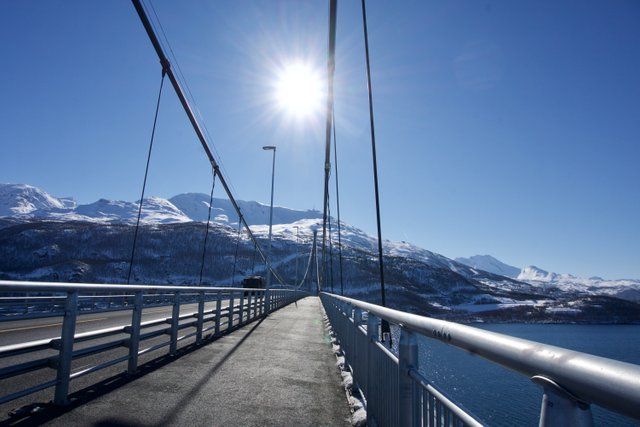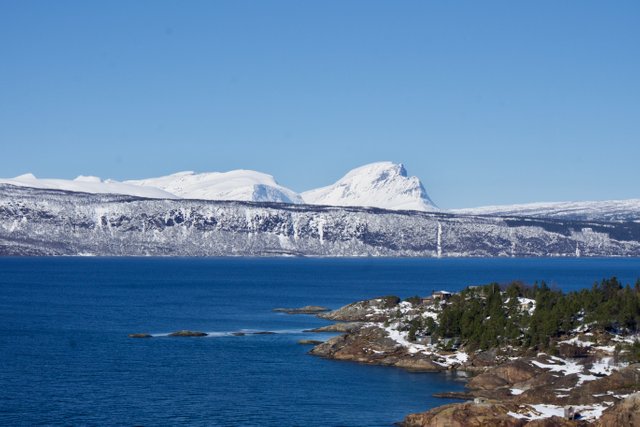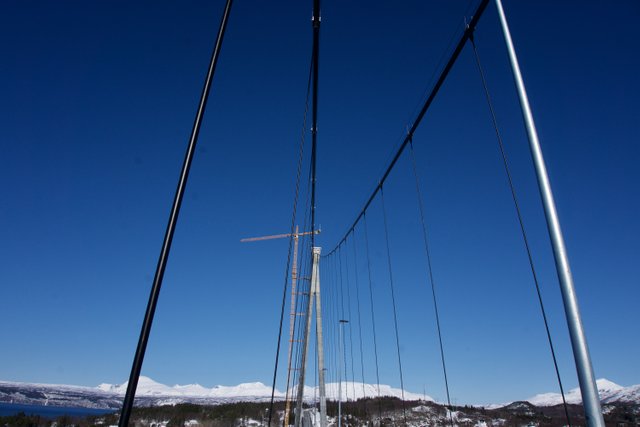 The road back again.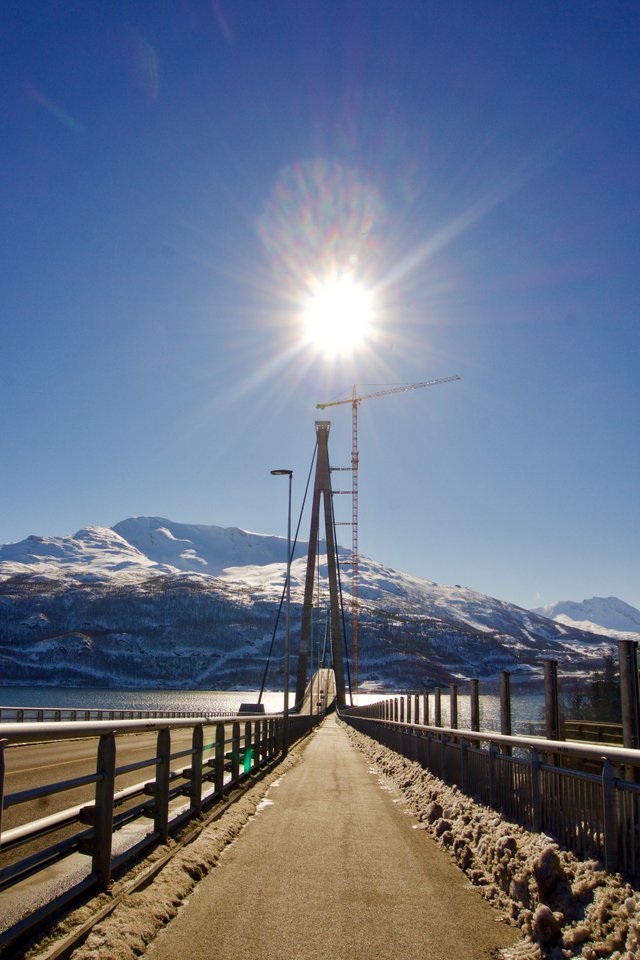 The best greetings from north.
With love from
Heidi