View towards my town Narvik.
A nice winter day in the north.
Nice colors, the colors of the Norwegian flag, red white and blue. In the e behind you can see ships waiting for cargo. Loaded with iron ore this ships transport These ships are loaded with iron ore, which is transported throughout the world.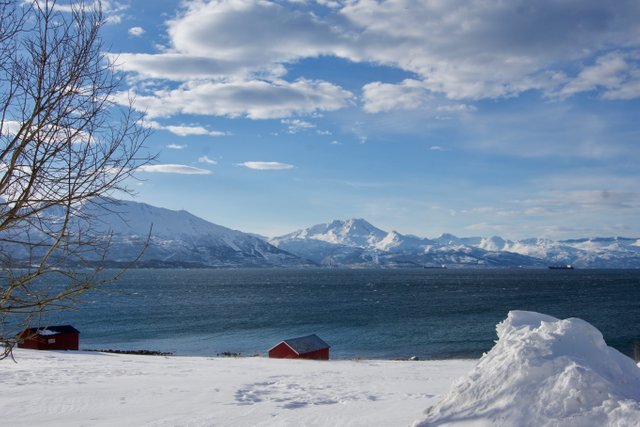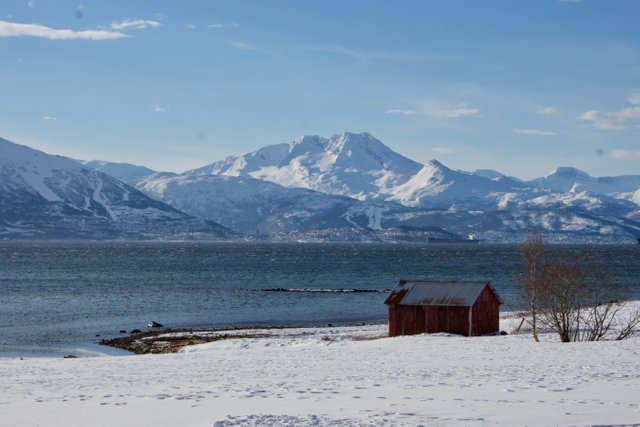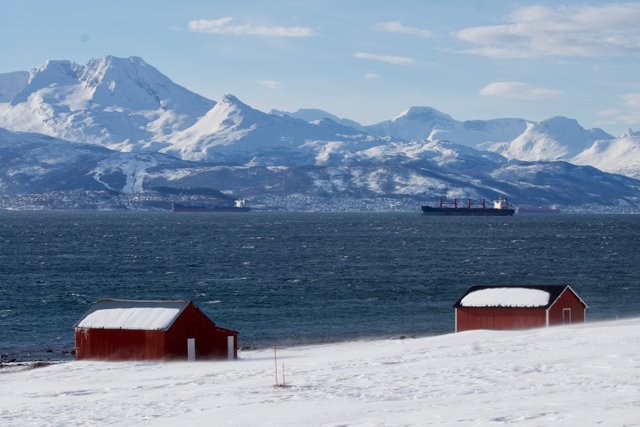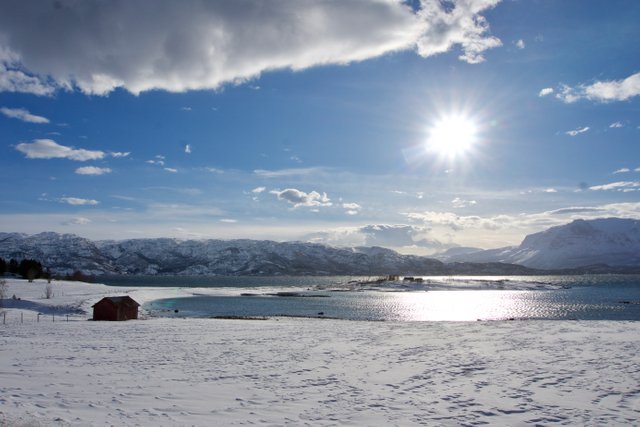 Best regards from the north.
With love from
Heidi