Rifugio Tartaglione (1800 mt.)
Yesterday we went trekking with a friend and our dog near were we live in Valmalenco (Sondrio, Italy).
After 20 minutes by car to reach the park we started to walk in a forest near a river for about 30 minutes. In this pic you can see the Disgrazia mount (3678 mt.) and its glacier.

After not even an hour of light climb we reached Rifugio Tartaglione, a large wooden and stone lodge lying on the mountain at about 1800 meters high.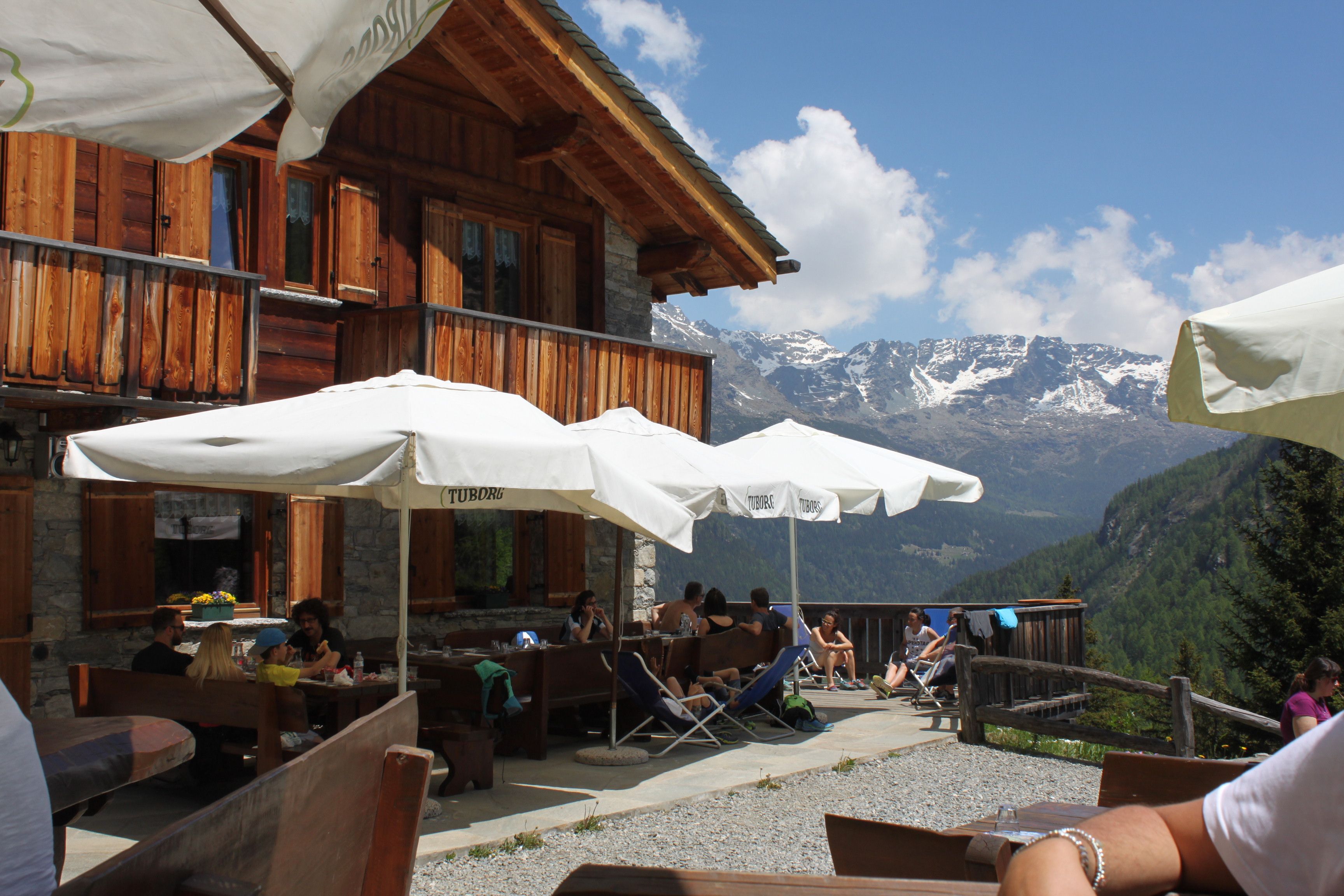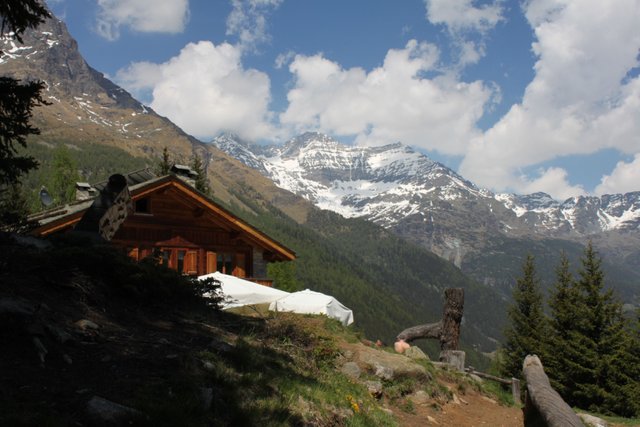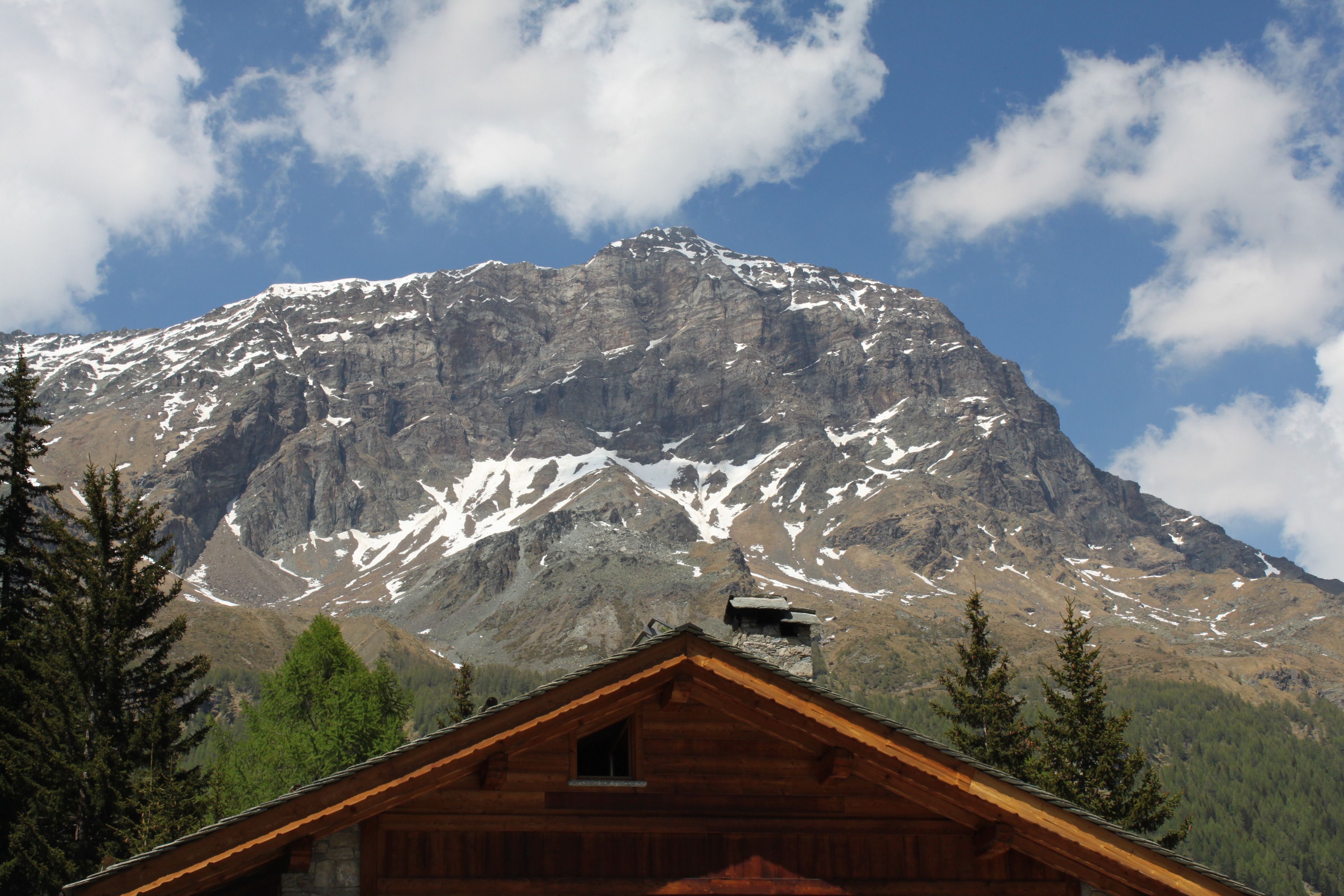 Here we have rested, sunburned and especially we ate local specialties: like this chef of cheese, fruit jam and honey, deer stew and cold beer!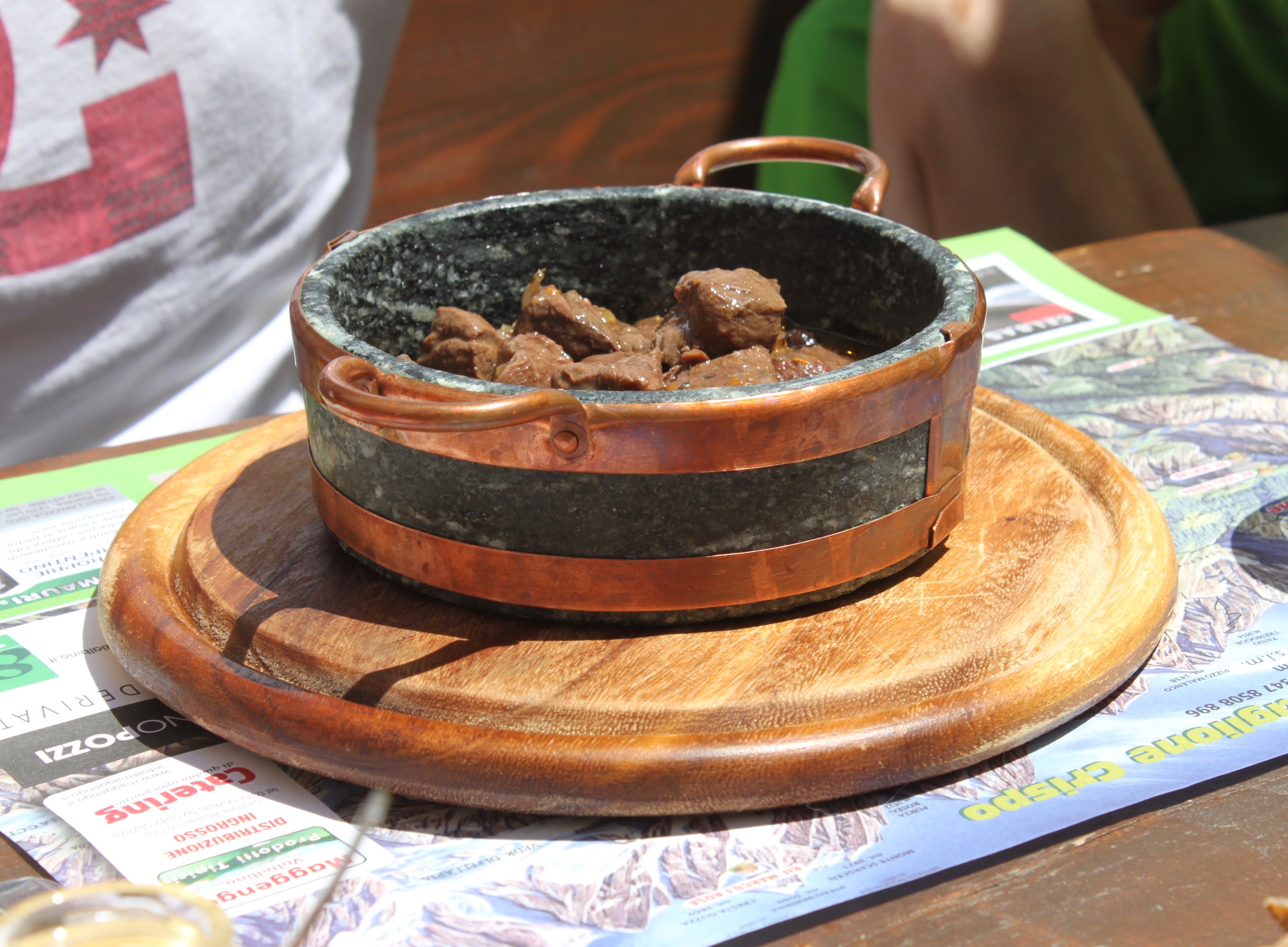 It was a wonderful day at the foot of giants. Here are more photos of Mount Disgrace and its surroundings.