A winter night in the north.
Northern light in the sky.
View outwards the fjord Rombaken, direction west. The Northern ought on the north side of the fjord. Lights from the town Narvik at the opposite side. After a couple of hours waiting on a beach Aurora arrived great to the north in the sky.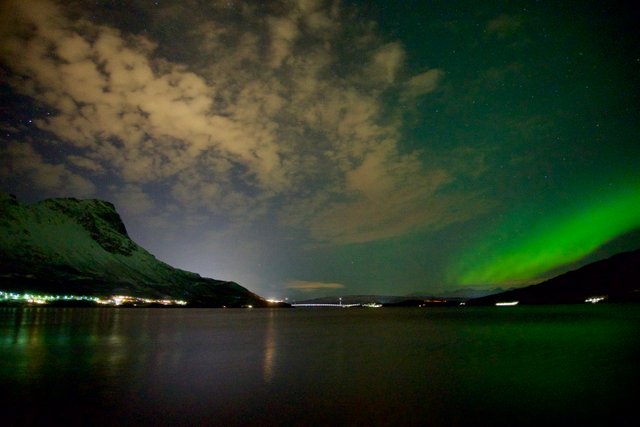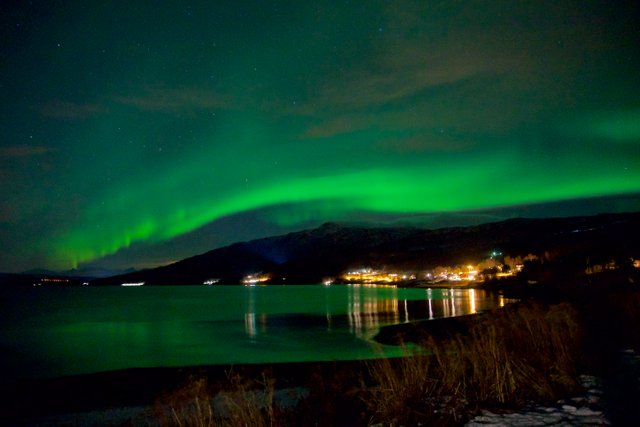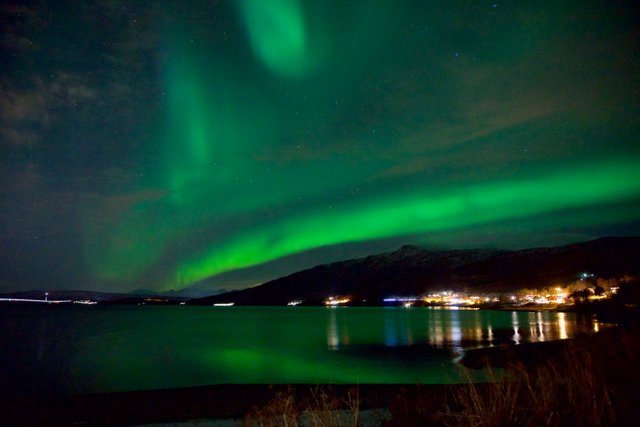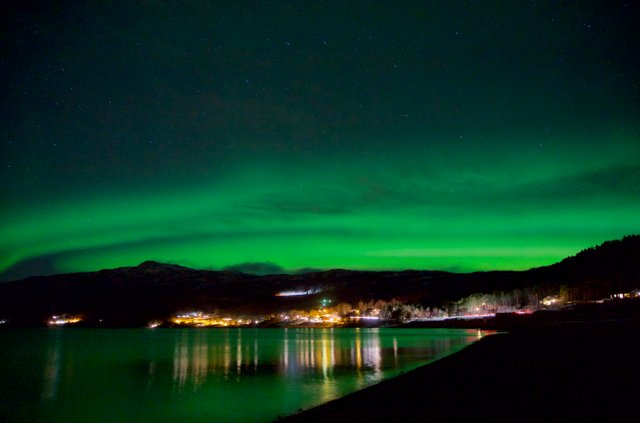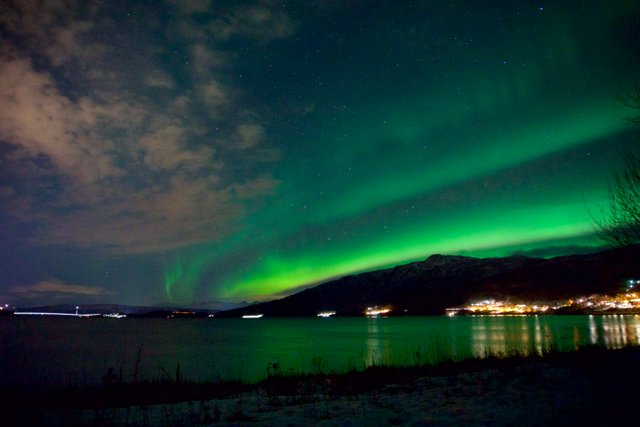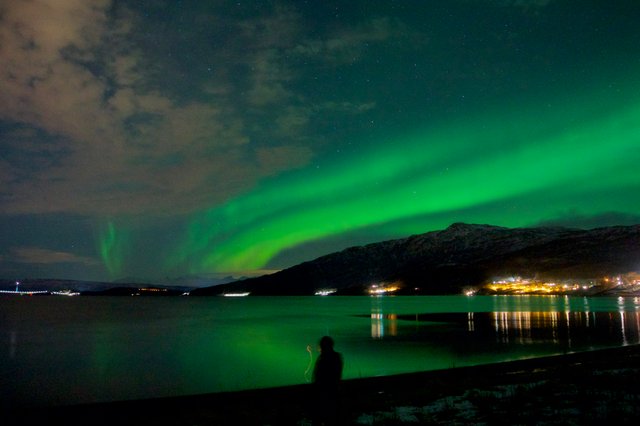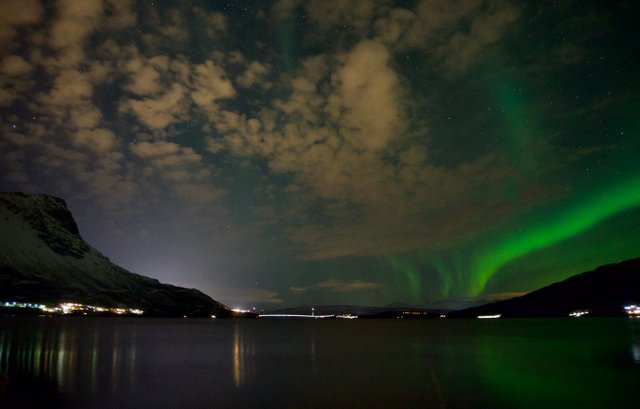 Settings for images, 6-7 sec - f3/5 - iso 2000
Winter sky in the north
Sincerely
Jan