Bees Pollinate the World
This is a picture of a Chilean Jasmine flower with a large bumble bee in it.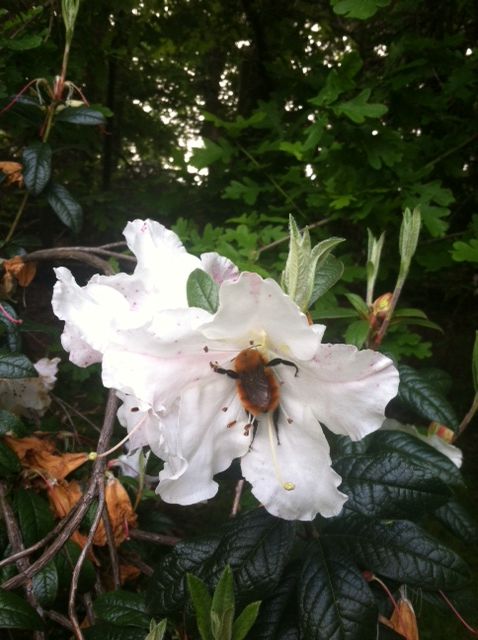 These bumble bees are the largest I have ever seen. They are slow moving from flower to flower.
I really enjoyed watching them.
Thanks for reading and enjoy. God Bless.