THE MOST BEAUTIFUL RIVER IN THE WORLD
Get to know some of the most paradisiacal places in the world called: the Caño Cristales River, located in the Colombian East in La Macarena, the Department of Meta.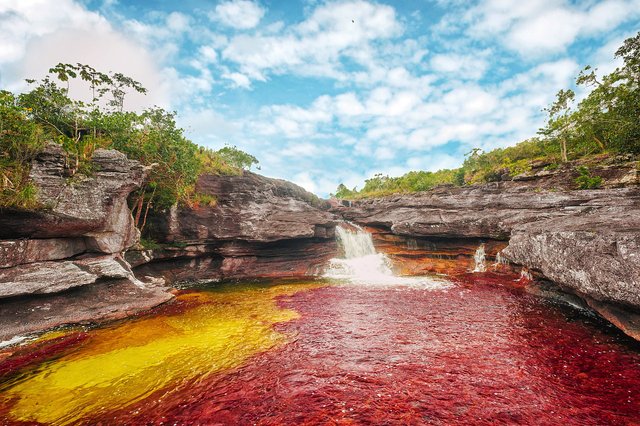 Caño Cristales. Foto: Mario Carvajal/CC BY 3.0
(https://creativecommons.org/licenses/by/3.0)
This river is characterized by its high shades of fuchsia, red, blue, black and yellow. It is a piece of paradise in the world, which can be within reach of your hands, as it is very real. There are those who say that it is "a rainbow that you can even touch".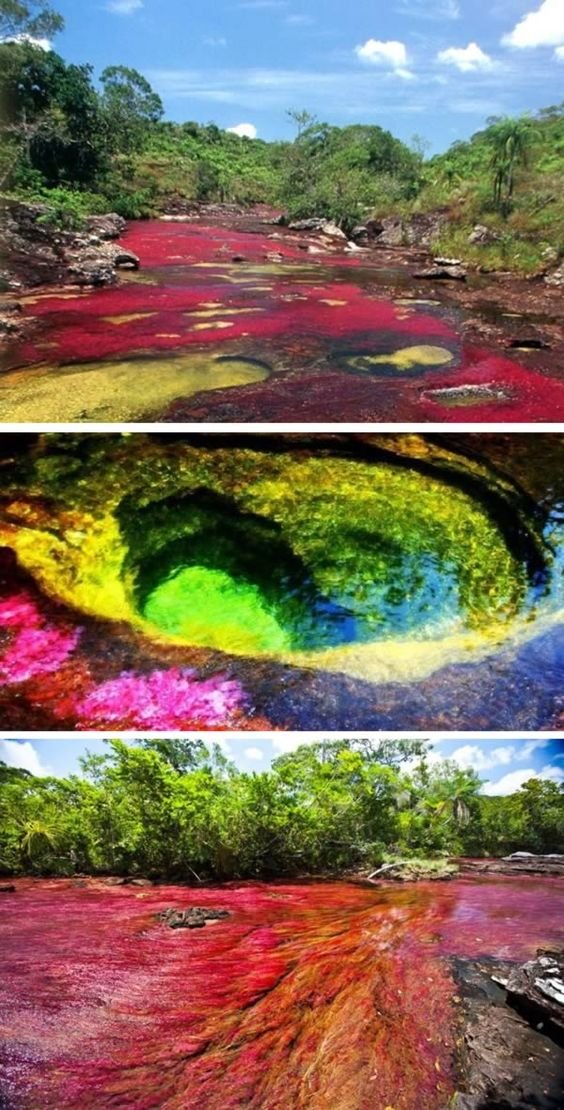 (Fuente: https://www.pinterest.es/pin/110690103319397163/)
An interesting fact about this strange but magical place is the reason why it is dyed with colors; and that is that there is a plant called Macarenia Clavígera accompanied by algae, which are the main causes of creating such splendorous colors and shades.