Mushrooms mushrooms everywhere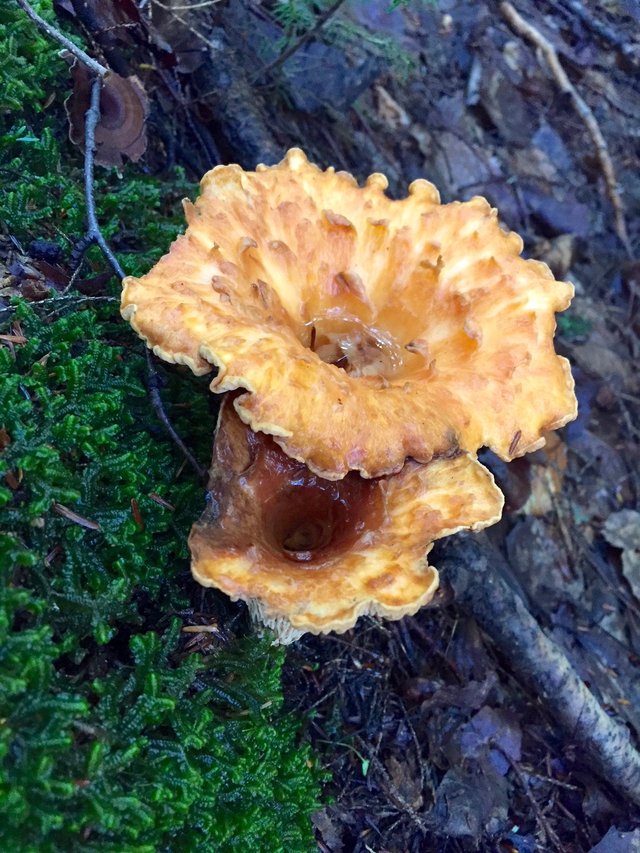 Here's a selection of mushrooms all from one hike recently in New Hampshire woods. This is one of the most interesting.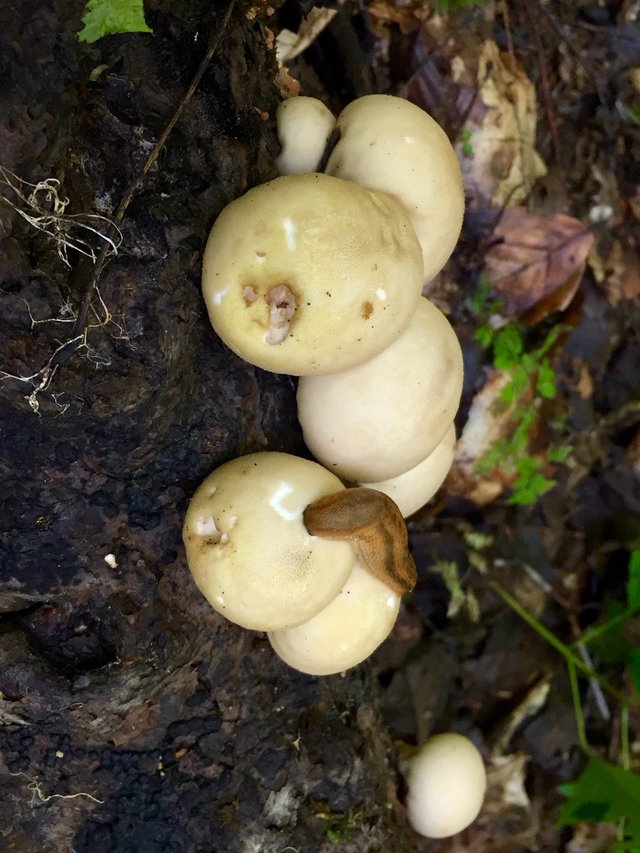 These plain round mushrooms have a visitor.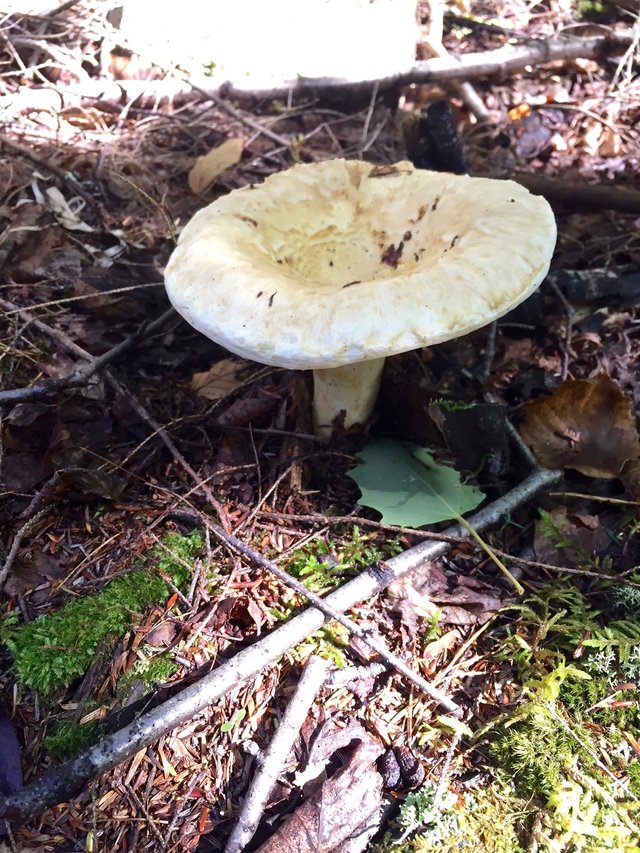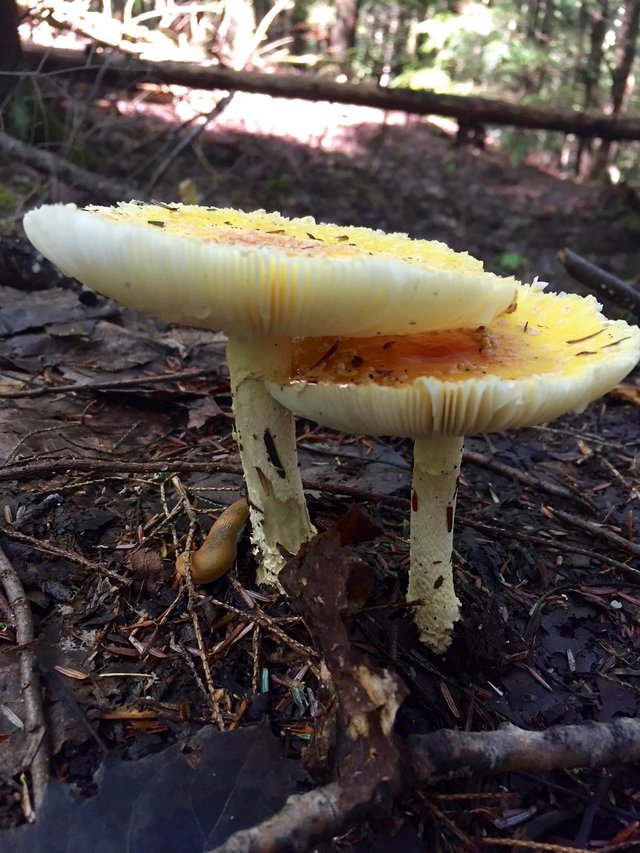 Yellow mushroom. I have posted some other photos of this mushroom type that show the color better.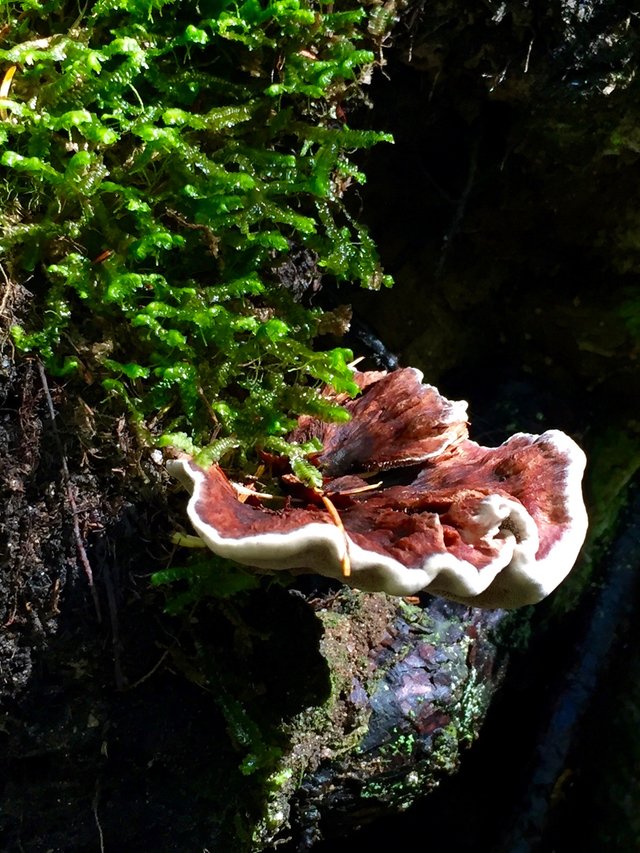 Possible the best color of any of these mushrooms, certainly the richest. Also the only shelf type mushroom.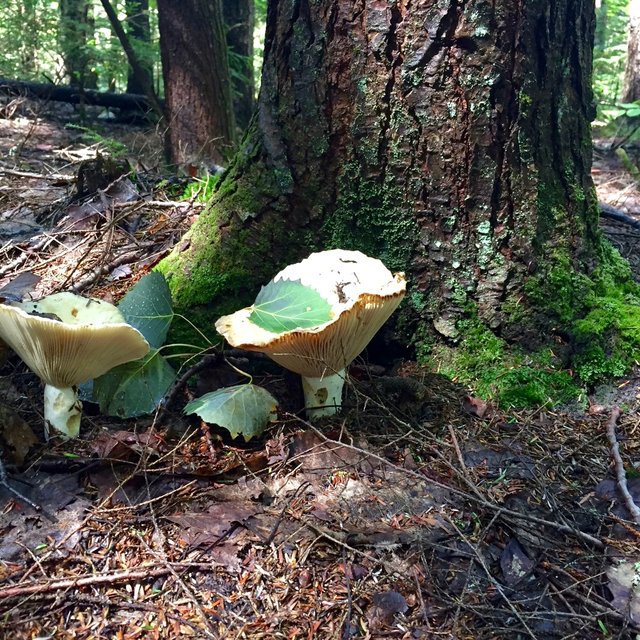 Mushrooms pushing up through the debris on the forest floor.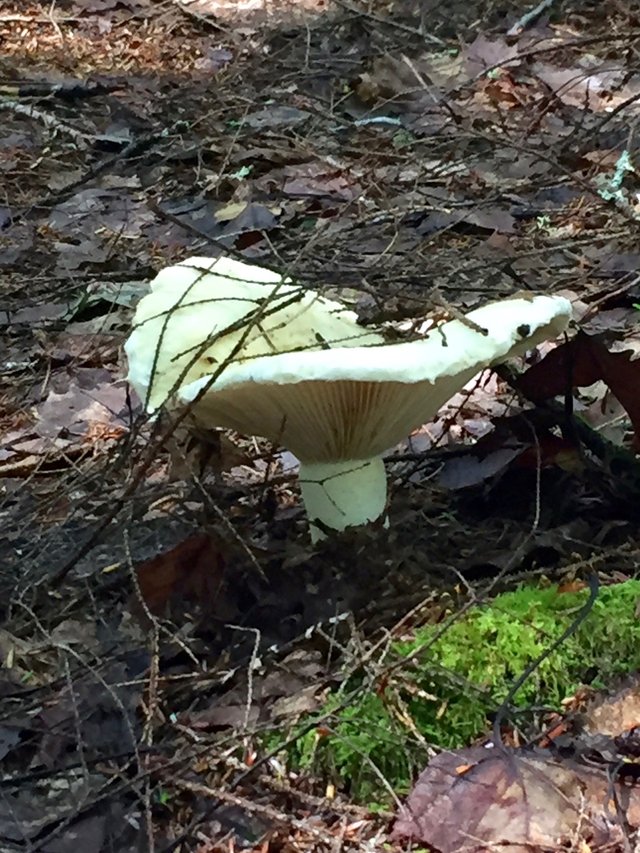 New Hampshire. September 2018. All photos original.