Mabon/Equinox: Hello Autumn! The Wheel of the year turns again!
Today we welcome Autumn!
First of all I wanted to say thanks to the lovely messages and support to yesterday's update :). Thanks also for the lovely best wishes along with it. And here some seasonal vibes to welcome the Fall.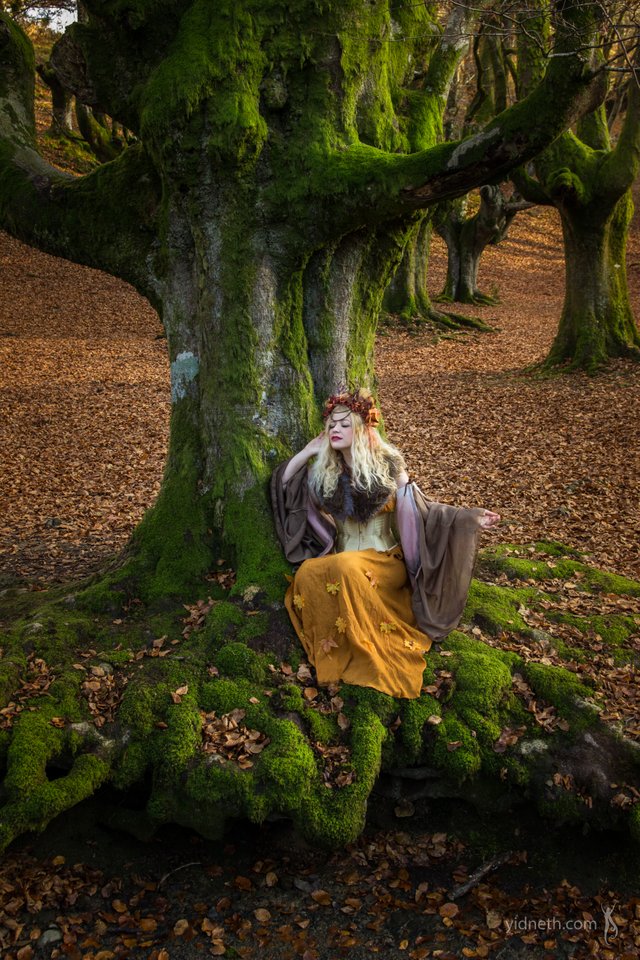 Today 21st of September is Autumn Equinox in the Northern Hemisphere... The Wheel of the Year keeps turning, so somehow it feels like a reset.
I am suspended
Almost motionless for a second
and then I begin my journey
Swirling up and down
(Excerpt of my own poem shared in full last year in this post https://steemit.com/poetry/@yidneth/suspended-a-moody-autumnal-poem-illustrated-with-my-photographies-refusing-to-fall)
Mabon Blessings again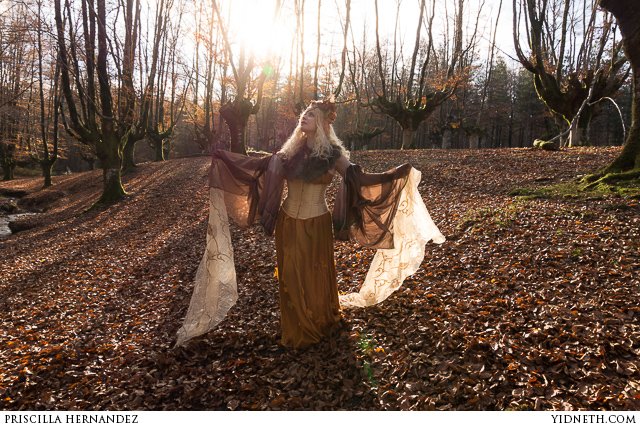 Mabon (or second Harvest) is a time to celebrate Mother Nature for all it has provided... It is also the Autumn Equinox. Day and Night the same length now on days will turn shorter and darker as we move into bare and cold winter.
Wether It's Halloween, the colours, the leaves, pumpkin spice, apples, acorns the romantic foggy mornings, the droplets on cobwebs.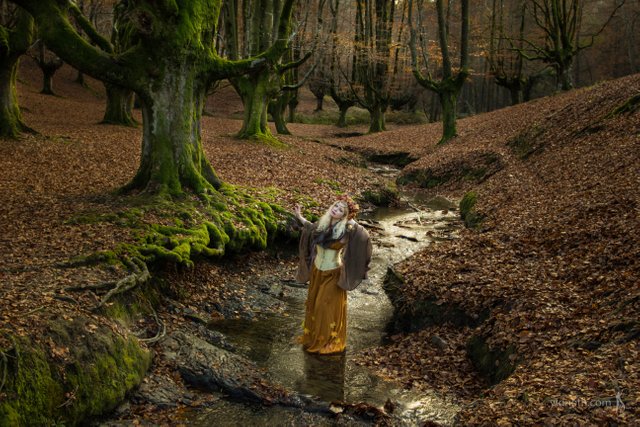 Autumn is the best season to enjoy a cup of tea (or Squash soup) while you watch the gentle rain. What is your favourite Autumn recipe?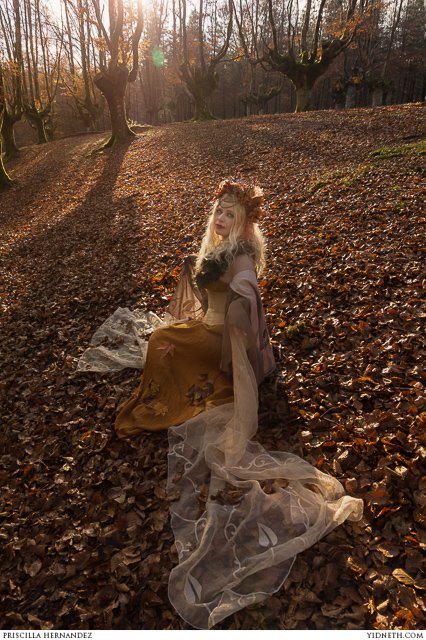 Above: I made this entire autumn outfit, crown and dress. Note. Collar is "faux fur" I would never wear real fur.
It's a moody and mystical one and I find it utterly romantic. Golden light is even more golden during this season.
I love to collect leaves and press them in my books. When I re-read them I love to find them gently pressed, and acorns and lichens for little woodland altars in my working desktop in days where we go out into the woods less due to the weather.
Pd. This place is called Gorbea Beechwood... It's famed because of its rarely shaped trees, though sadly most of the curious shapes it was due to exploitation of the forest in past centuries. Now it has recovered but the trees have grown in oddly shapes... some of them even look like monsters or ents! :) If you read my blog often you should already know what a *pareidolia" is, when we patterns and shapes. This forest is full of "faces"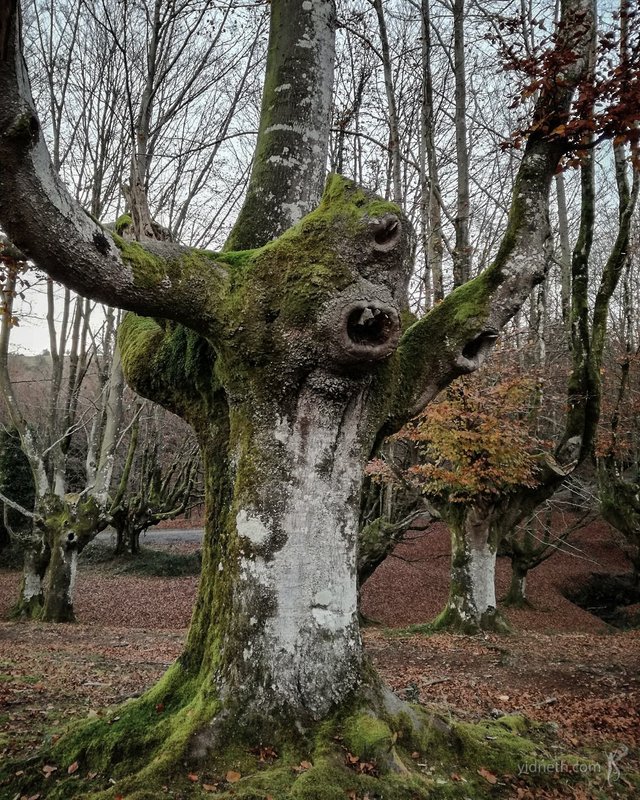 Exactly ONE YEAR AGO
Last year, exactly one year ago I did a concert in Orgi Oakwoods, just right there in the middle of the woods... Here is a memory... I never checked if maybe I can edit some of that video but it was a magical way to welcome the season along with friends. I was wearing this same dress too. I really love to sing during the solstices and equinoxes. It could not be today... but plotting for Midwinter.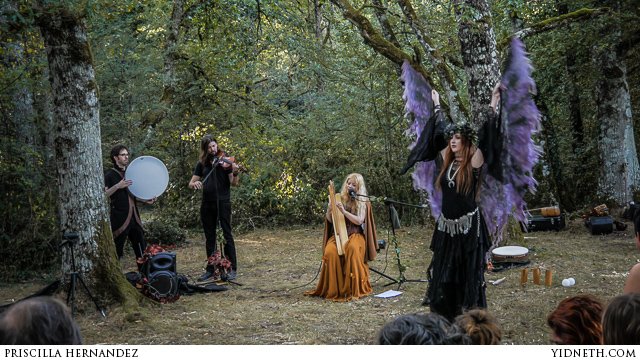 In the picture me, @hedac and also my friends Estela Naiad and Naliam Drogo.
---
Last year I shared another photoshoot and my seasonal song "I steal the leaves" Just if you want to re-read that article you can do it here
https://steemit.com/dsound/@yidneth/20180923t201608178z-i-steal-the-leaves-atumn-seasonal-song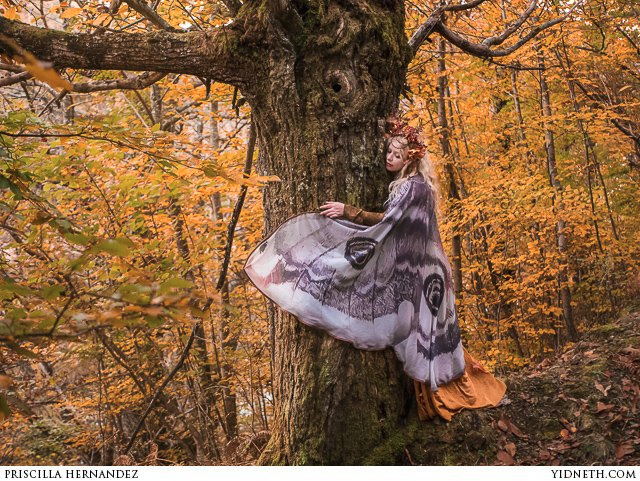 You can also refresh and listen to it here as soundtrack of this post
I steal the leaves but I'll bring them back in Spring
I also included a completely free download here on my patreon (no need to be patron it's just a freebie)
https://www.patreon.com/posts/30139749
The Seasons project
During the years I've inspired many songs in the seasons... but there are some songs specifically made as seasonal. Most of them have their own videos and will be eventually included in a a seasonal compilation.
I steal the Leaves (Autumn) is part of a "Seasons" project along with Grow (Summer), Northern Lights (Winter) and The waking of Spring(Spring) and "Northern Lights"
Listen to other songs in "Seasons"
Listen to other songs in "Seasons"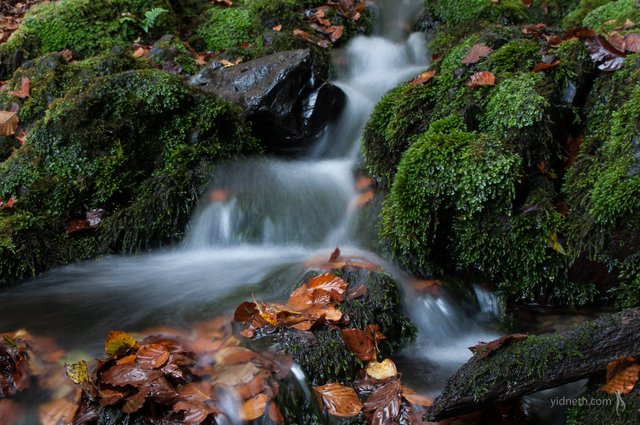 Priscilla Hernandez
singer-songwriter & illustrator
http://yidneth.com