Another hike in close proximity to the north pole
Sunday was another one of those days where I almost forgot that I live on the same longditue as some polar bears (well, almost). So just thought I'd share some pics with you guys from this short hike.
The trip begins on a skistadion, about 30m above sealevel.
From here we go straight into the woods and start the climb up the mountain. On the way up the path is quite nice, there are planks to make sure you dont "drown" in some swamp.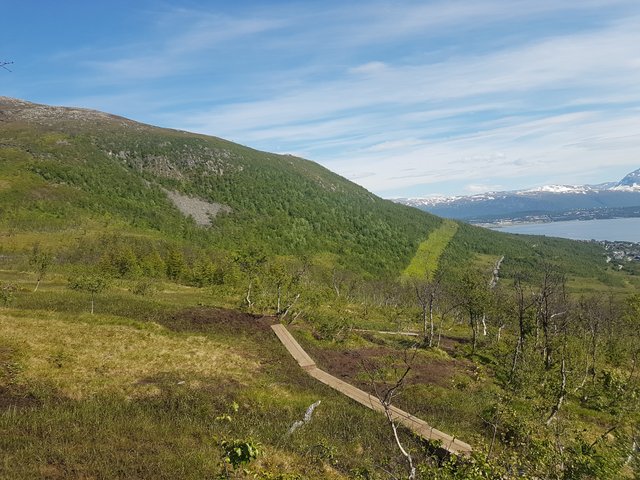 In Norway there are paths like this all over the place, mostly set up by the "tourist union".
After about 150-200m above sealevel the woods start to clear and it looks more like this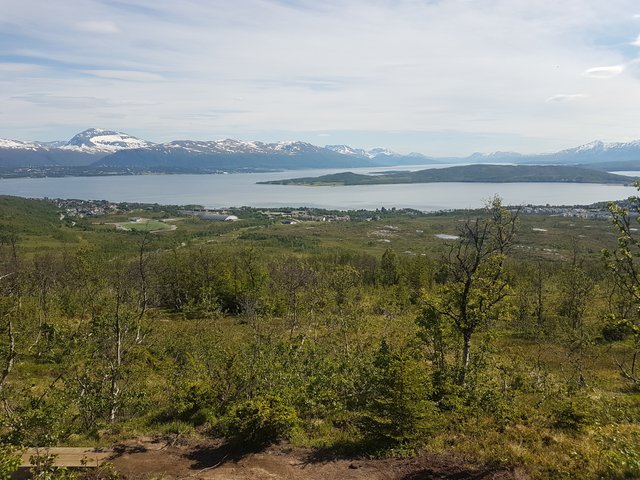 The first top we reached was about 470m above sealevel and the views were amazing, to say the least. Here's a panoramic pic to show you guys.

One of the coolest things about living here is that there are mountains everywhere and you have to try hard to run out of new hikes to do. As you guys can also see, there's still quite a lot of snow on the mountains, in the middle of July. 
We also walked about 1-2km on the mountain to get the the other side and have a view towards the ocean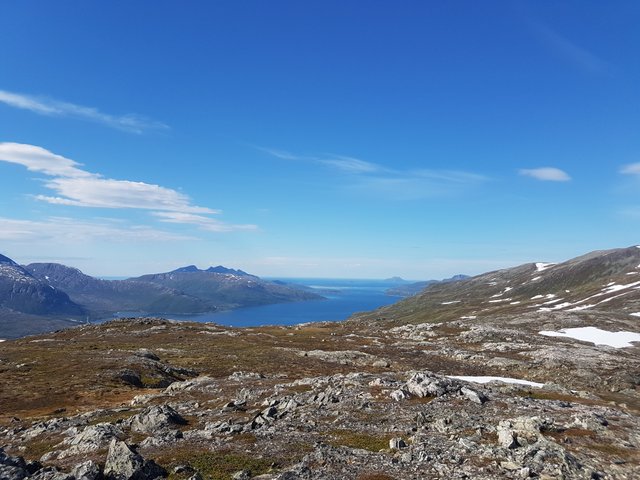 Note: All photos are taken by me with a Samsung Galaxy S7 and are unedited
Please consider following, upvoting and commenting!