Feeling the nature around
Nature is a natural world that surrounds us at all times, pays attention to us, and nurtures us. It forms a protective shield around us, shielding us from harm. Trees, forest, soil, wind, river, rain, pond, weather, environment, mountains, plateau, desert, and so on are all examples of nature.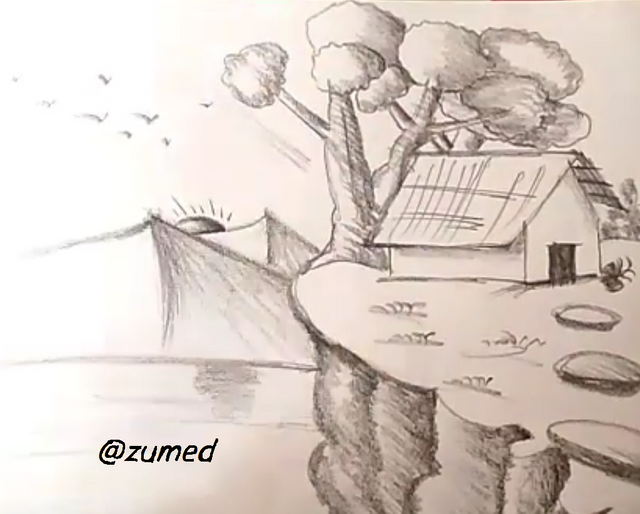 The above drawing is my attempt to feel the nature in these lock down period. Hope you all like the picture.
Regards and have a successful day ahead.
@zumed