You are viewing a single comment's thread from:
RE: WATER WEDNESDAY IS OPEN! (Nature Photo Contest, Week 2)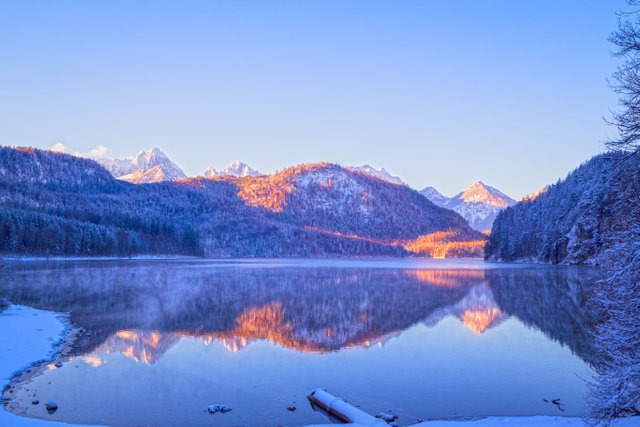 This is the Alpsee in Germany.
Shot it on January 2017 during our first vacation with our little daughter, 6 months old at the time.
The Alpsee lies in Bavaria, to the very south of Germany and is a pretty popular tourist location, due to its closeness to the Neuschwanstein Castle, one of Europe's most popular tourist locations.