Eric Bledsoe traded to the Bucks! Fantasy implications
As you all may have heard, Eric Bledsoe has finally been traded to the Bucks for Greg Monroe. Sounds like Monroe will not play a game for the Suns and will get bought out so look for another team to pick him up on a rental basis. Let's take a look at both squads to see which players gained in terms of fantasy production.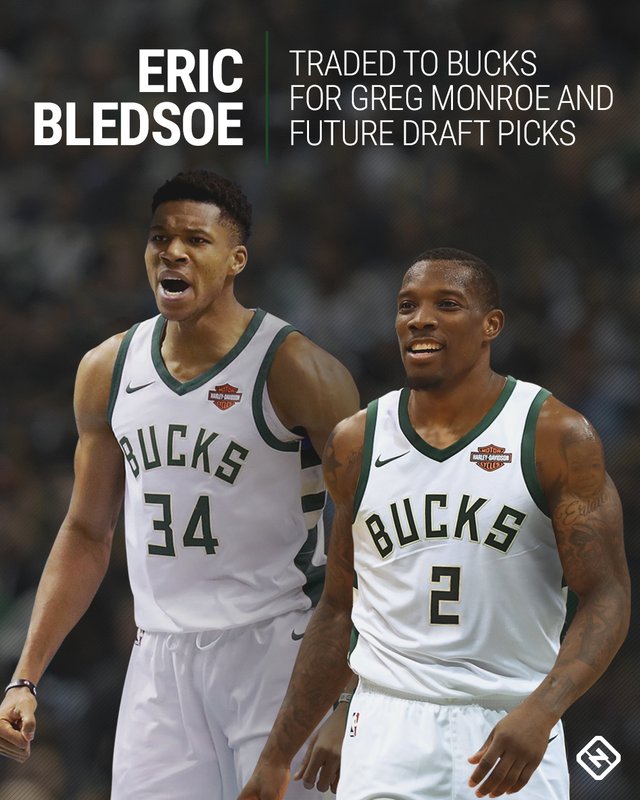 Devin Booker - If it wasn't already his team, it is now. Look for an all star season from the sharp shooter
TJ Warren - He's really coming into his own now. A good two way player who can't do any one thing exceptionally but does a lot of things well. Look for a Kris Middleton type season from him
Tyler Ulis - His stock should be rising but I just don't think he's good enough to ever sustain quality production
Giannis Antetokounmpo - If you think his production is going to take a hit because of Bledsoe arriving, think again. Nobody is stopping the Greak Freak from his run at MVP. Well, maybe Harden...
Kris Middleton - As much as I hate to say it (because I own him in a couple of leagues) but Middleton might lost some value here. He's an excellent play maker and the bucks run a lot of offence through him. That opportunity might not come as often when Bledsoe is on the floor.
Malcolm Brogdon - He has the most to lose. He will lose some playing time and shots to Bledsoe. I do, however envision Kidd going small often with Malcolm at the point and Bledsoe at the 2 so not all bad.