NeedleWorkMonday - My Homesteaders Co-op Marketplace Sneak Peek Inventory!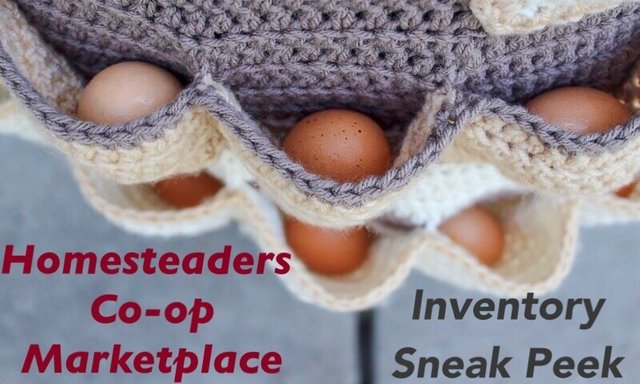 I have given several hints in previous posts that I will be joining homesteaderscoop.com as a vendor! If you missed those posts or have not yet heard of @homesteaderscoop I need to fill you in!
Homesteaders Co-op, founded by @sagescrub, is a community marketplace where homesteaders from around the world offer their handmade and homegrown sustainable goods and ecological services in exchange for USD, STEEM and SBD! You heard it right! You can use your hard earned and/or purchased Steem and Sbd to buy sustainable goods!


Directly from the site...
Our Mission

We built the Co-op with three aims:
to empower homesteaders through a concerted marketing effort that would support each other's livelihood
to offer more diverse choices of quality and sustainable products made by small businesses
to offer more market options for using STEEM and SBD tokens, as well as USD
This is incredible! Might I add that vendors are not charged any processing or transaction fees due to the privilege of being able to use alternative currencies. We get to keep every cent earned and that is just truly amazing and unheard of. We get to show our appreciation by delegating to and upvoting the @homesteaderscoop account at least once a day with one full upvote (100%), and by promoting our store and products. That's not a lot to ask considering the benefits we get to enjoy. @homesteaderscoop is setting the stage for us small business owners to provide for our families at the same time share a piece of our viable lives with others.

I was so thrilled learning about this initiative and knew that this was something I wanted to be apart of. I have been tossing around the idea of opening my own online store but never took the steps. I am now officially labeled as a Homesteaders Co-op vendor and am currently working hard on my inventory.
I have been crocheting for eight years. I wanted to learn the skill in order to make my own wearable fashion and provide winter necessities for my family...it has turned into something much bigger. Making my family's winter garments lead into other relatives and friends making requests for items. Eventually once word got out and photos were shared of what I was doing, people began giving yarn to me, donating the stash they had laying around their homes. Before long I had a generous inventory of craft supplies built up and I intended on using them all.
Of course we can make plans but time is not always on our side. I have slowly made a name for myself with a side business venture that has helped my family during tough times. Being a stay at home mom with five children while my husband works hard has it's challenges. We were determined to make things work because we wanted to give our children a good foundation and start their education at home. With this opportunity that homesteaderscoop is giving us I now have the opportunity to make some incredible things with the supplies I was blessed with. It also feels very rewarding being able to help support my family with the gift of my hand skills :)
The @NeedleWorkMonday community knows how much time and effort it takes to make handmade items. This is one of those things that won't just happen, you literally have to work at it. It will be a slow build but I'm determined to make beautiful and functional things for my customers.
There are three main reasons for making this post:
1. To spread the word about Homesteaders Co-op!
2. To give you a preview of items I have to offer!
3. To invite the @needleworkmonday community to join me in selling their handmade goods! More on this part later.

Homesteading Fashion Supplies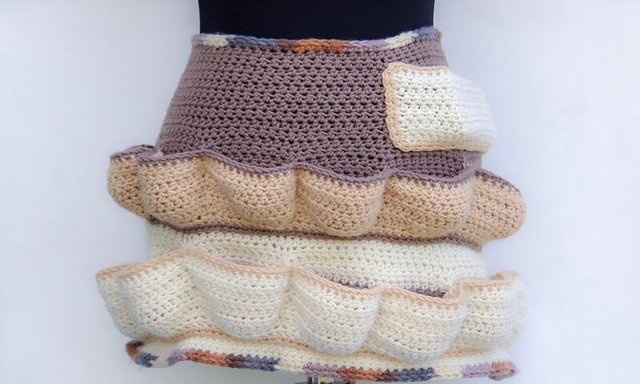 I love making functional products, the ones that won't just lay around but can be put to good use. I also believe that functional products should also be fashionable and lovely to wear. I love playing with color combinations and seeing what designs develop from them. I want to make items that help with day to day chores and tasks but at the same time I want my customers to feel amazing while wearing or using them.
This egg gathering apron fits the bill. It's stylish with modern colors and will help make your job easier. It has 13 egg pockets (amounts will vary) and a cellphone pouch. The pouch can also hold a pen and small notepad or whatever you wish to use it for.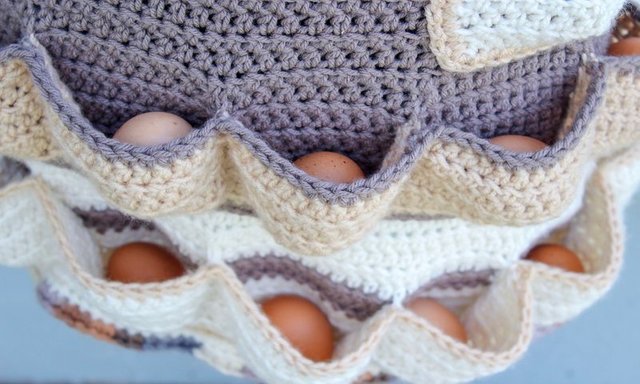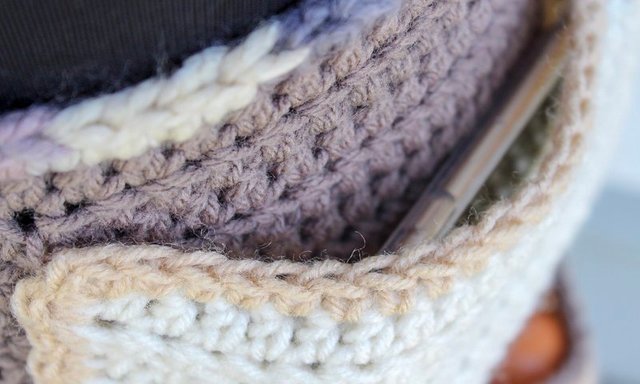 I plan on making many variety of these as well as garden aprons (to hold your garden tools and supplies). I also would like to make plant cozies to hug your indoor plants and hang your outdoor ones.

Decorative Storage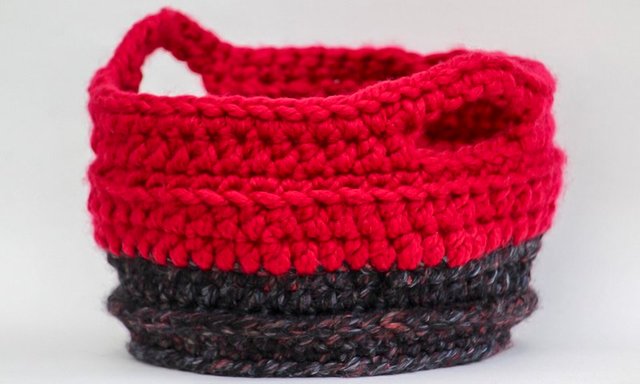 I love it when an item can serve more than one purpose. That is what these crocheted storage baskets are for. Not only do they help you store away small items but you can do so in a fashionable manner to help decorate your home...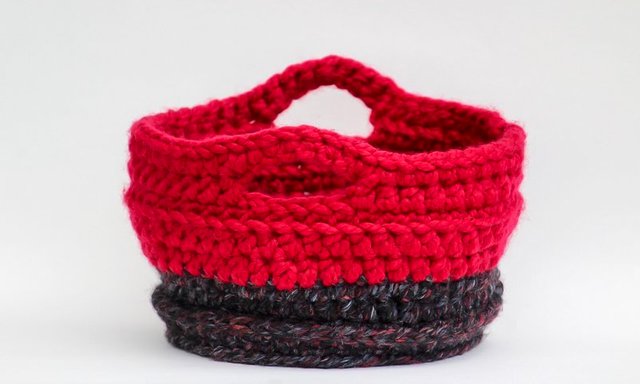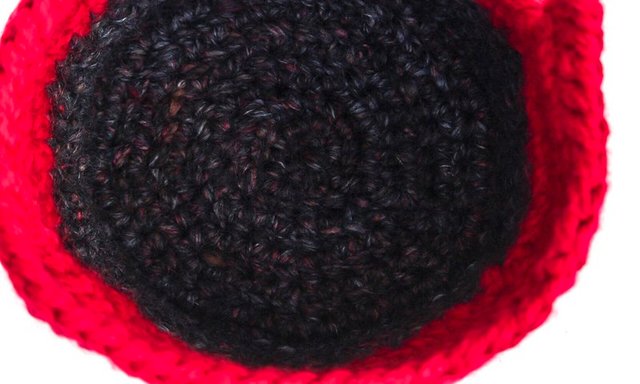 You can put these on your bathroom counter to store guest cloths and soaps. You can put them on your dining room table to help prevent from losing the remotes to your television and game devices. You can utilize them in your baby's room to hold their toys...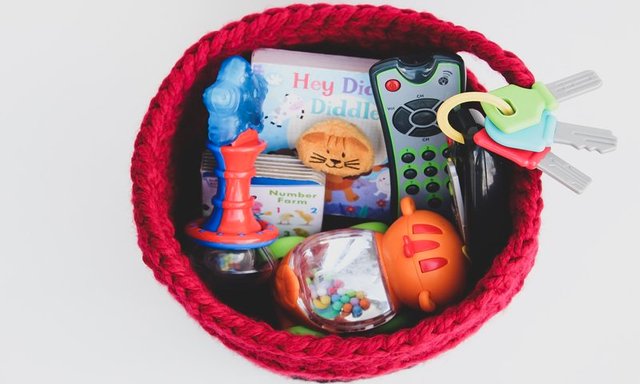 Really, the possibilities are endless. Whichever you decide it will leave that space more colorful and decorative ;)
I also plan to make coasters for protecting your furniture while giving your tables flare!

Trendy Wearables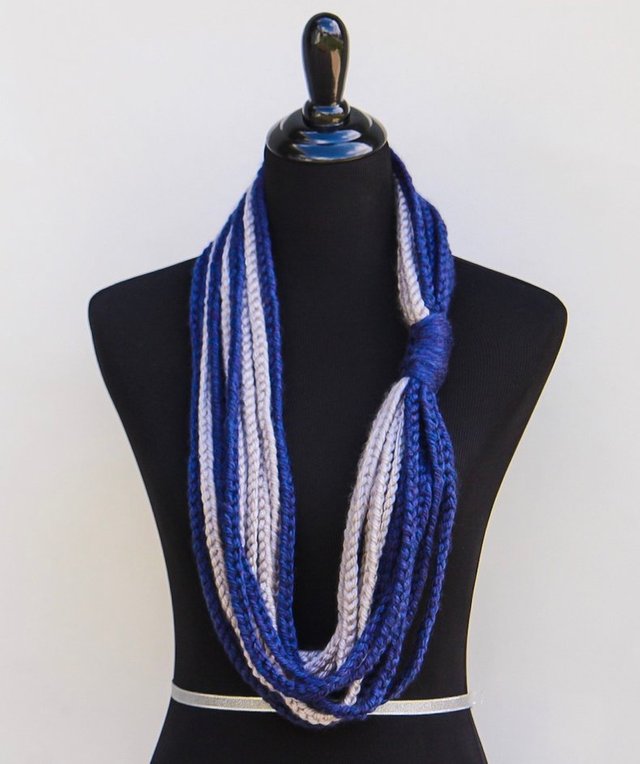 These rope necklaces are very stylish and trendy! They are great to wear on cooler days when you don't want to wear a jacket. They make nice additions to your outfit and are definitely a conversation starter.
These are fun to make because not only can you play around with the colors but also with the length. Some of the rope necklaces I make are long enough to wrap around twice to wear as a scarf for the colder months.
I also make these neck warmers for the Fall/Winter season...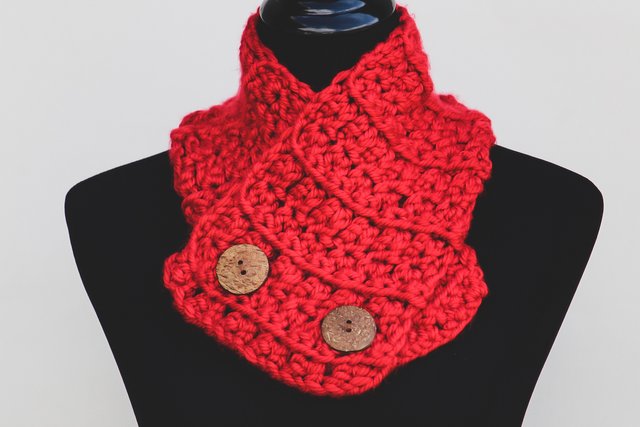 This is where I get to have button fun :D
The buttons used here are coconut shells. I try to use more natural materials when making my items as much as possible.

Newborn Photo Props & All Things Baby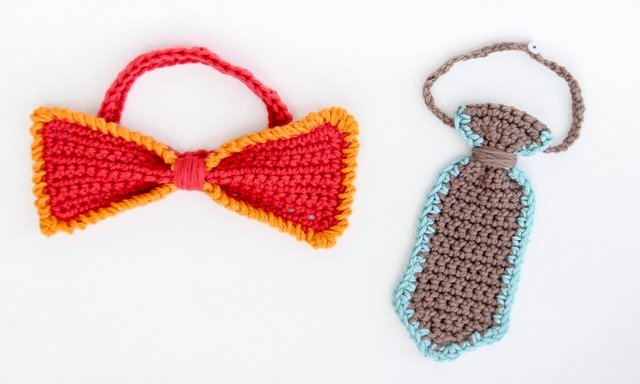 Of all the things I have crocheted the baby items are my favorite. Newborn photo props have become very popular over the last few years. This is a baby girl hair bow and a baby boy tie that can be used when taking your baby's first photos.
Among these items I plan to make baby pants, skirts, hats, blankets, cardigans and more.

Needleworkers Invitation
To my #NeedleWorkMonday friends, if this post has interested you and you would like to find out more on how to become a Homesteaders Co-op Vendor, you can read the details Here!
I know that some of you have also talked about selling your items one day. This could possibly be what you have been waiting for. What a wonderful opportunity to be apart of an ethically minded community while at the same time earning for what you love to do. You can share with the world your handmade creations blessing homes with the beauty of hand crafted goodness!
I hope you will consider. If you're worried about the time it will take to stock up on inventory you're not the only one. I was too until I told myself,
Little by little, do what I can when I can and it will happen!
So for me it is happening, slowly but surely. I wanted to make sure you all were aware of this opportunity. This was the big project I have been working on! Now it's up to you to decide whether or not this is for you ;)

Thank you so much for taking a look at my sneak peek inventory. I would love to have your feedback on the items I showed as well as item ideas. It's not a guarantee I would be able to make the item suggestions (depending on available supplies) but it would help me as I move forward with stocking my inventory. I would love to know what you all would like to see in my store! My goal is to officially open within the next few months! ♥️
All photos are my own and were taken with our Cannon EOS Rebel T6.

Thank you to @sagescrub and to all of the contributors for all the work that you do.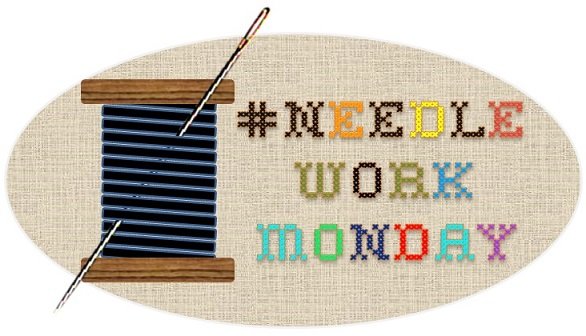 Marketplace

Logo/Banner created by @rigaronib!