NeedleWorkMonday Upcycle Challenge!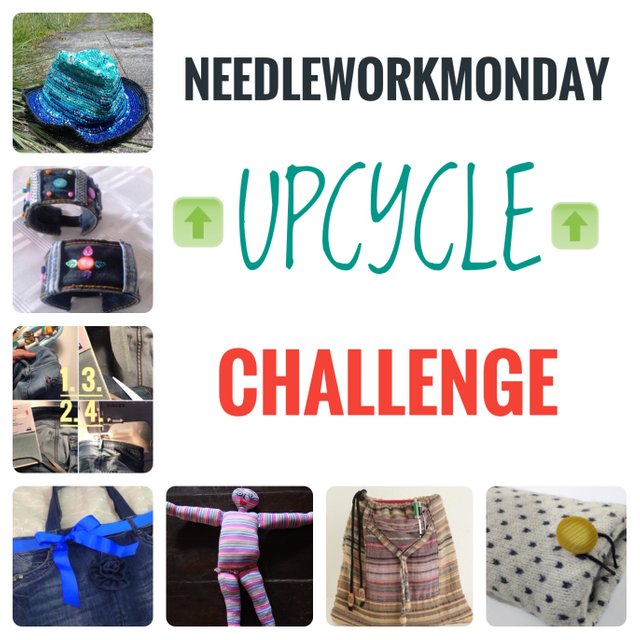 Whoo Hoo! It's another #NeedleWorkMonday and a good day to announce a challenge. Lately we have seen some awesome upcycle projects motivating us to transform old, unused and unwanted items into something new. No need to trash those items when you can make them into something more valuable.
Thank you to @phoenixwren for this fabulous idea. You can try one of the projects in our featured posts or create one of your own! There will be rewards and a chance to have your project included in our Monday featured posts!
If you have dust on your needles it's time to grab them out, dust them off and try your hands in an upcycle adventure! Let's get our creative minds flowing!
Rules:
Upvote and Resteem this post to help spread the word.

Create an Upcycled Project using your old, unused or unwanted items. The project must involve a needle because we are doing this #NeedleWorkMonday style.

Please enter #needleworkmonday as the first tag for your post!

Your Project must be completed and posted by next Monday on September 24th!
Rewards:
• Some of your projects will be selected for our featured post. We will be looking for quality posts that share the process of their work (showing pictures of the steps you took along the way) and are at least 100 words long.
• Our communal account is still a baby and growing. For this challenge 3 participants will be randomly chosen to each receive 1 STEEM!
This is called a "challenge" and not a "contest" because everyone is on different levels with their needle crafting. We want you to know that no matter what level you are on you can do this!! All are welcome to participate as long as you use a needle! We hope this inspires you to get crafting!!
Important:
Please make sure to follow all of the Rules listed above or we will not be able to consider your post as an entry for this challenge!
We hope to see you next week with your entries!!! Have FUN!
All images in the photo are from needleworkmonday featured posts!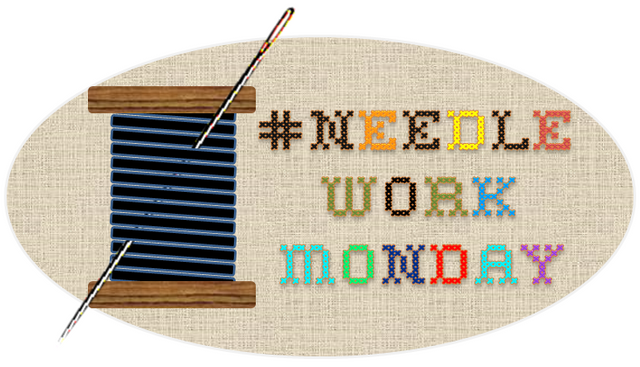 Our Motto: Support & Inspire