Year End Review Challenge: How was your fiber year 2019?
Each of the posts on Needleworkmonday tells about our hobby, about our finished projects, about our plans and dreams regarding needlework. Now 2019 is drawing to a close and it's time for a review - and to make plans for next year!
We want to encourage you to look back on your year and tell us about it. The following topics are good starting points, but maybe you can think of other fiber-related things that were important for you this year. Your review should be posted till January 27th. Of course all participants will be remunerated for their "efforts" ;)
Before you start looking back at your needlework year we'd like to inform you that due to the holidays, the next showcase report will be in three weeks on January 8th.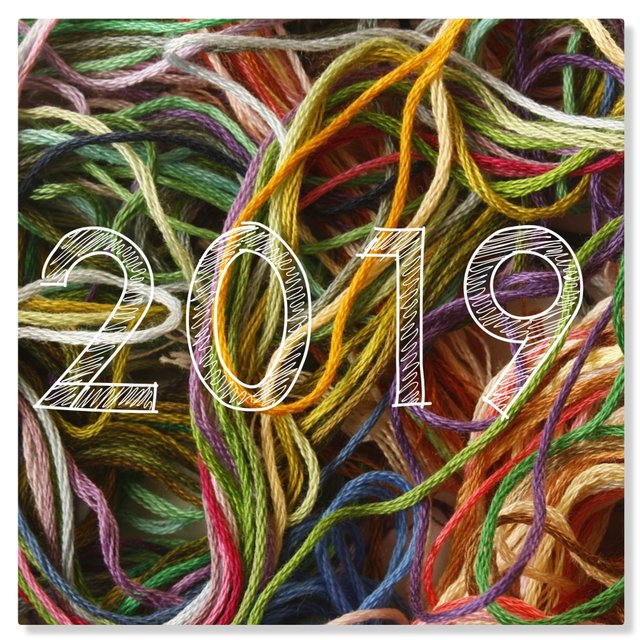 Your crafting year 2019 - how was it?
Tell us about your projects (best to pick a few remarkable ones).
Have you done everything you set out to do? Or even more ?
Are there any unfinished projects from previous years or even from years before?
What did you learn or try out this year?
"Once and never again!" - did you have a moment like that, and if so, what was it?
Who have you knitted/ crochetd/woven/whatever for this year?
Favourite designer in 2018? Where did you find inspirations?
What was going on this year in terms of events and meetings?
What are your crafting plans for 2020?
State of the Stash
More or less? And how did it happen?
What about the Knitmeter - or crochet yards... you know what I mean ;)
Favourite yarns and new acquisitions 2019?
What will happen in 2020? Plans to buy yarn?
Non-fiber related things
Tell us three beautiful things (and perhaps three not so beautiful things) that happened in your personal or professional life?
How did it work - if you had one - with the motto for 2019?
If you have a motto for 2020, what will it be?
---