Needlework Monday: Cat Mats!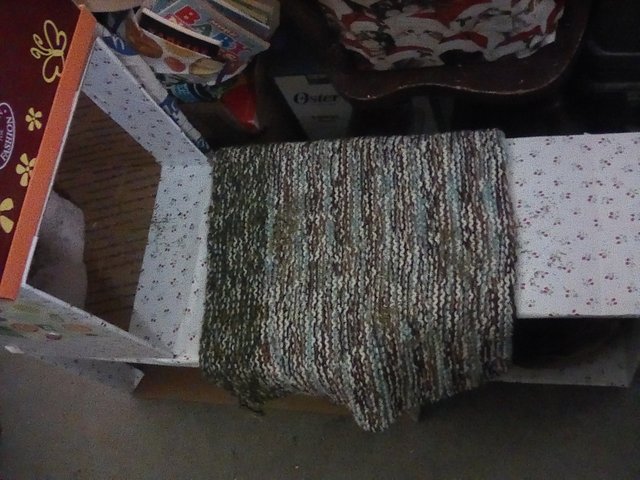 It's still Monday here, so right under the wire, here's what I've been crafting lately. :) Cat mats! The above photo is Yuan's that I made him after Yule and currently lives on Fort Toebean (the kitty box fort I made). But this week...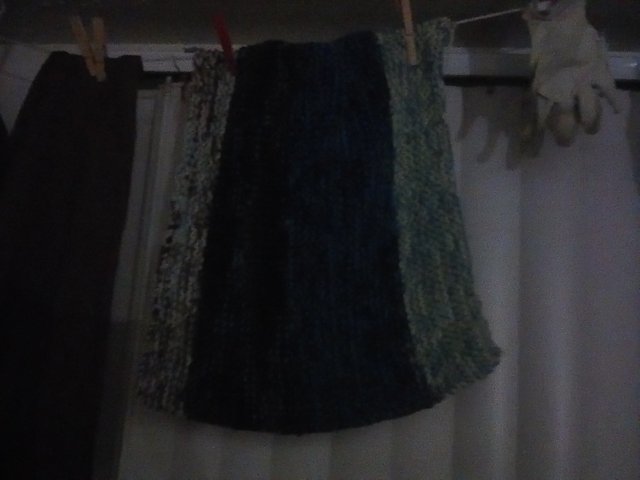 I finished another one to go to my friend's cat (shh, it's a surprise!). I really like the blues in this combination.
Hahaha, I just realized how dark most of these photos are, sorry. I had lights on and even a flash. The first one is better because it's near my Happy Light. I promise there are blues in this one. LOL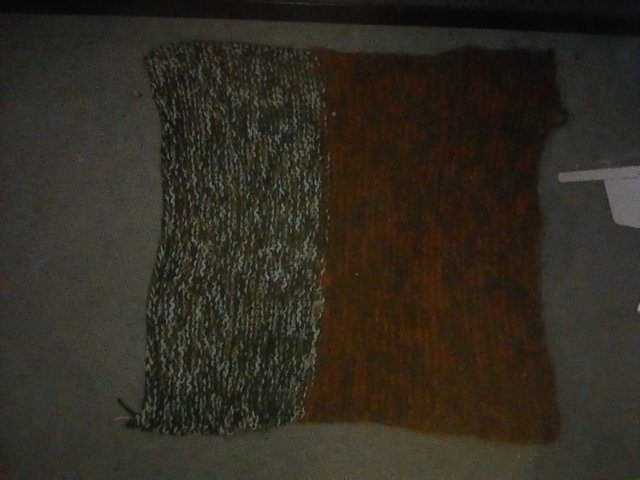 And this one is Maggie's that I made her for Yule. She previously liked an orange and green one so those are the main colors in hers. It lives next to my bed and she often sleeps on it. :)
Cat mats are a simple project but always loved on by kitties. And you get to have fun with colors and get the satisfaction of a completed project fairly quickly! :)
Thanks for reading and happy needlework Monday! :)