Needlework Monday__ Wrap-around Skirt___ initiated by @crosheille with @muscara, @shanibeer and @marblely as moderators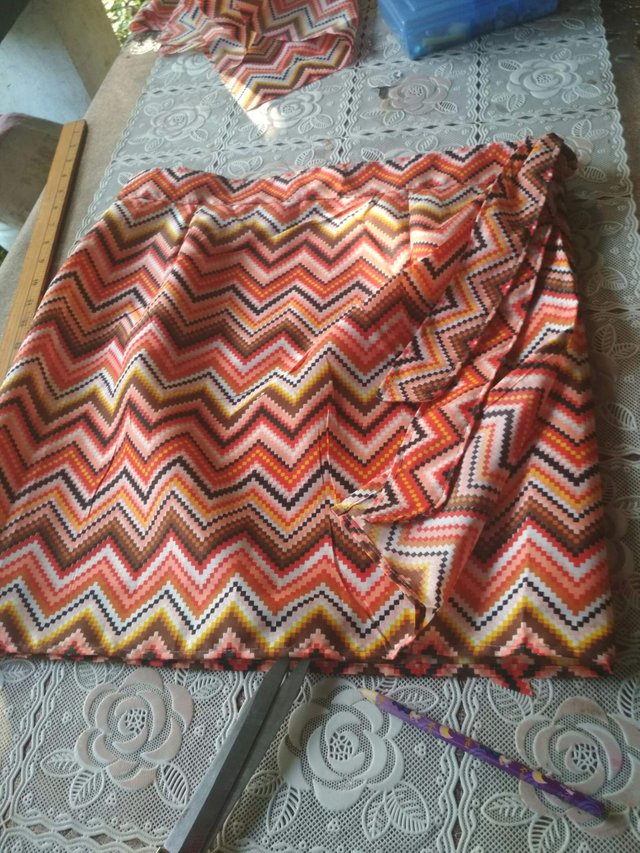 To God be the Glory! It's Monday once again. How time fly so swiftly by my friends. For needlework Monday crafting, I will show you how to make a wrap-around skirt the easy way. Actually, it's urgent since it will used the following day for a tribal dance event in school. They will present a Bontoc tribal dance. This place is located on the mountainside of of Bontoc Province in Baguio.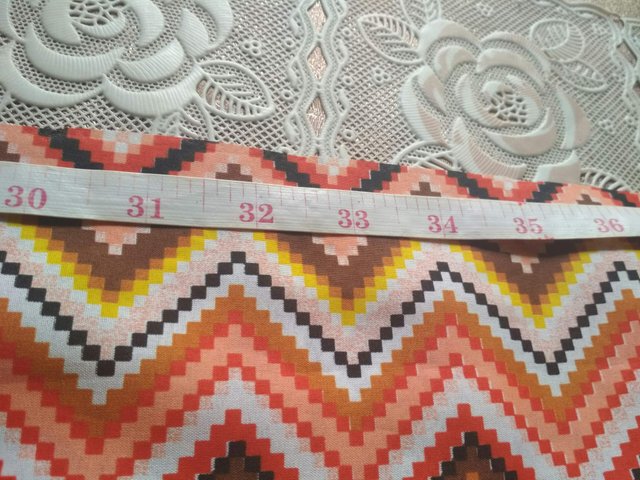 To proceed with our project today, the measurements will be as follows: waist 32", hips 38" and the length is 17".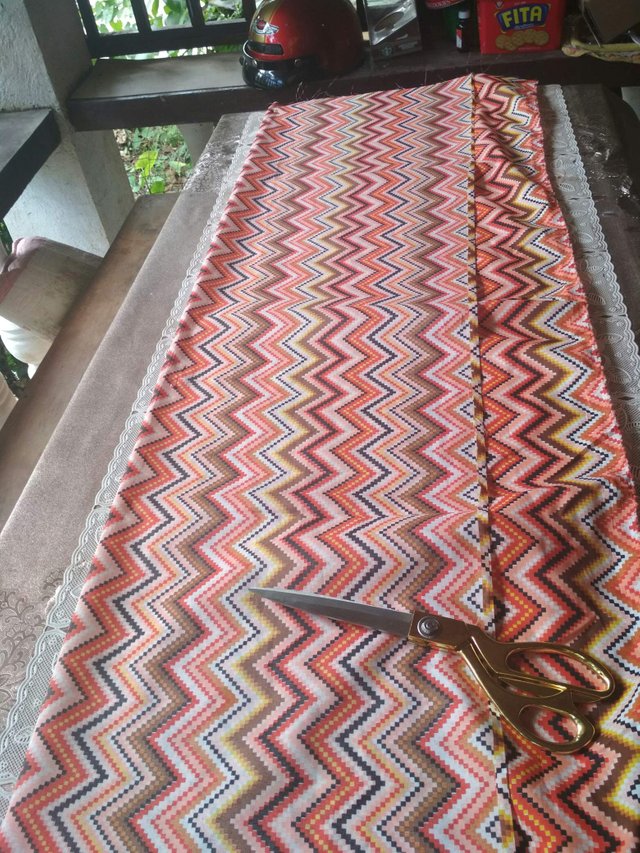 The fabric brought by my customer is 2 meters. First measure the length by 17" + 2" allowance. Cut it horizontally all the way through. The technique here is to make a sash/belt of the remaining fabric without any cut.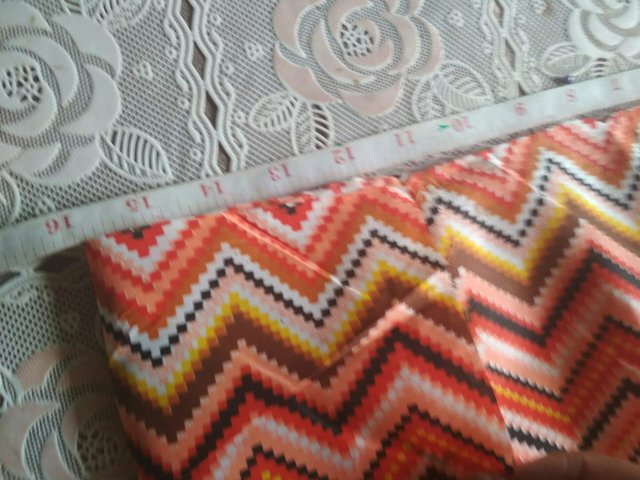 Then fold the fabric measuring 38" plus additional 4" on both sides for the overlapping.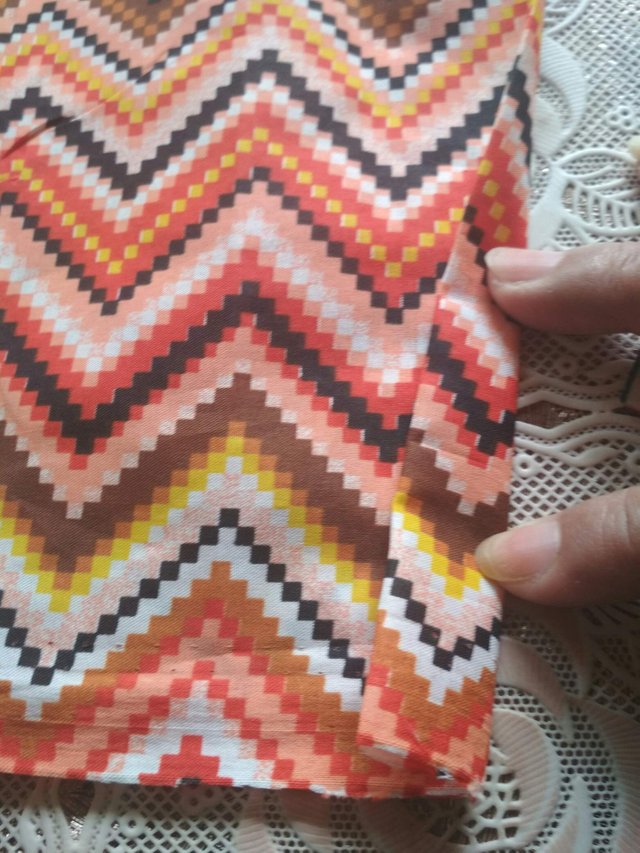 Make a finishing stitch for the hem and two sides for overlap except the waist side.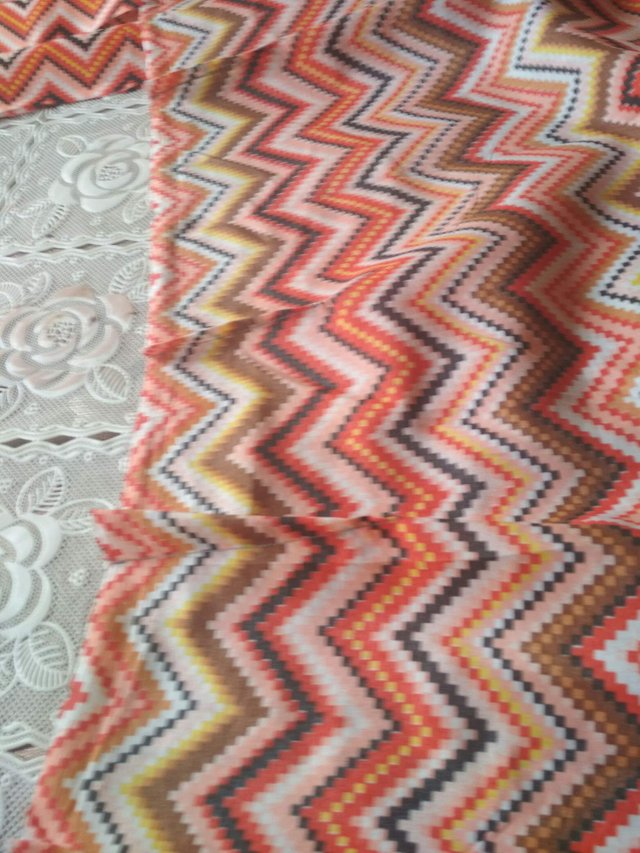 Make a tack about 1" each on four sides then the sash/belt follows.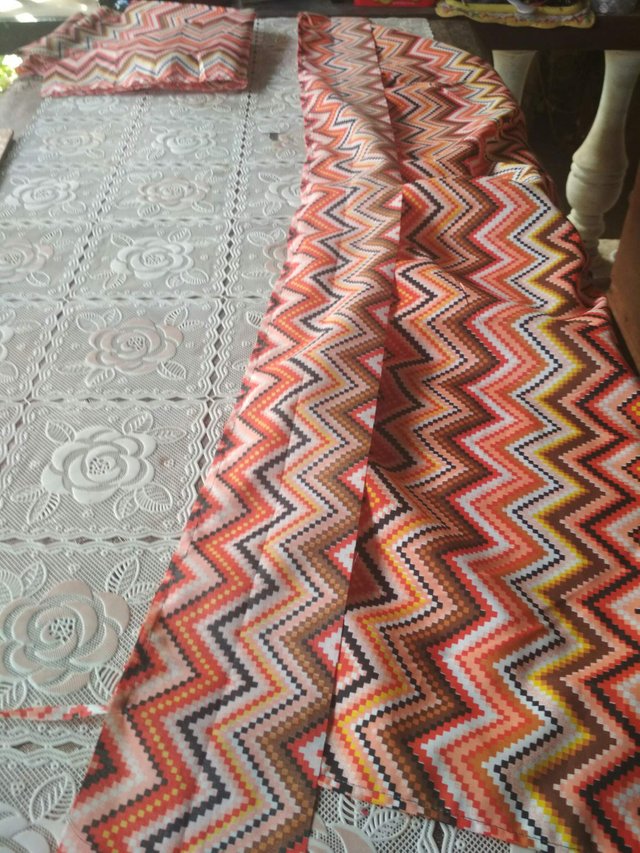 Measure 4" width for the sash to make a 2-inch fold.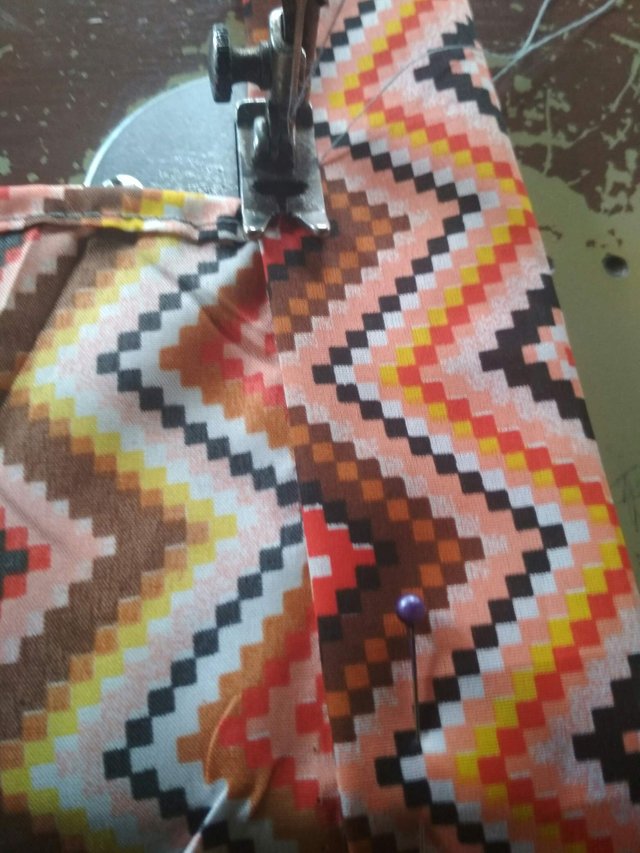 The excess will be made for the ribbon. Fold on the wrong side then sew.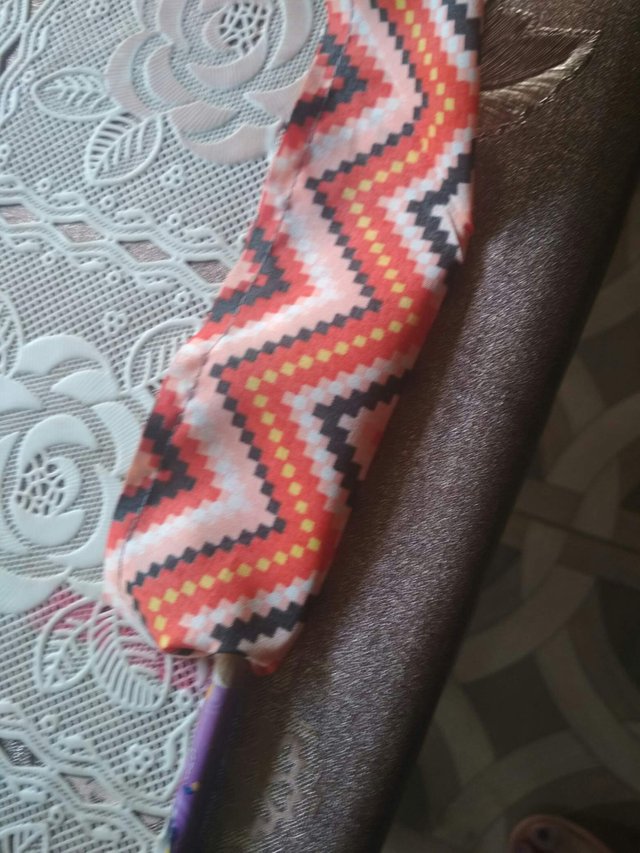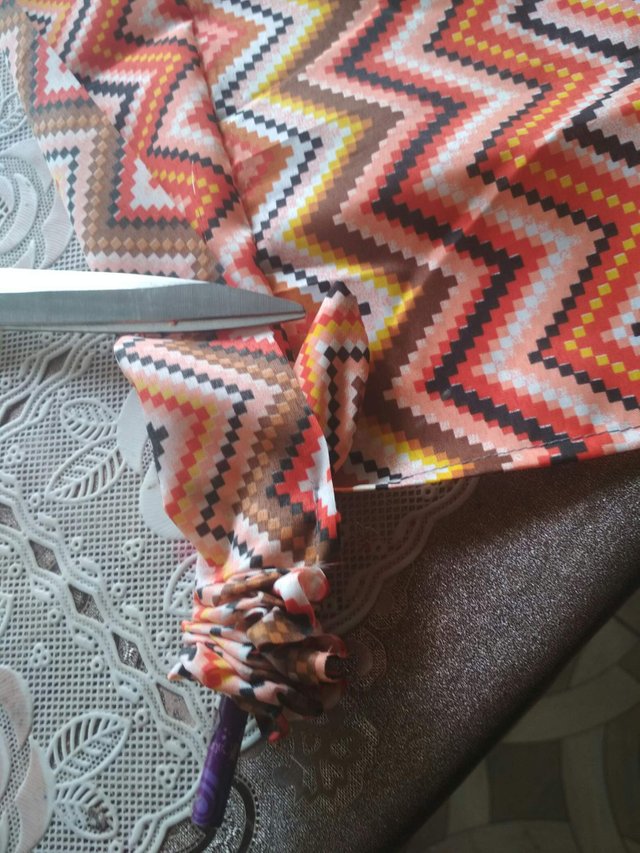 Use a stick or pen to push the tip. Use a safety when doing the finishing stitches.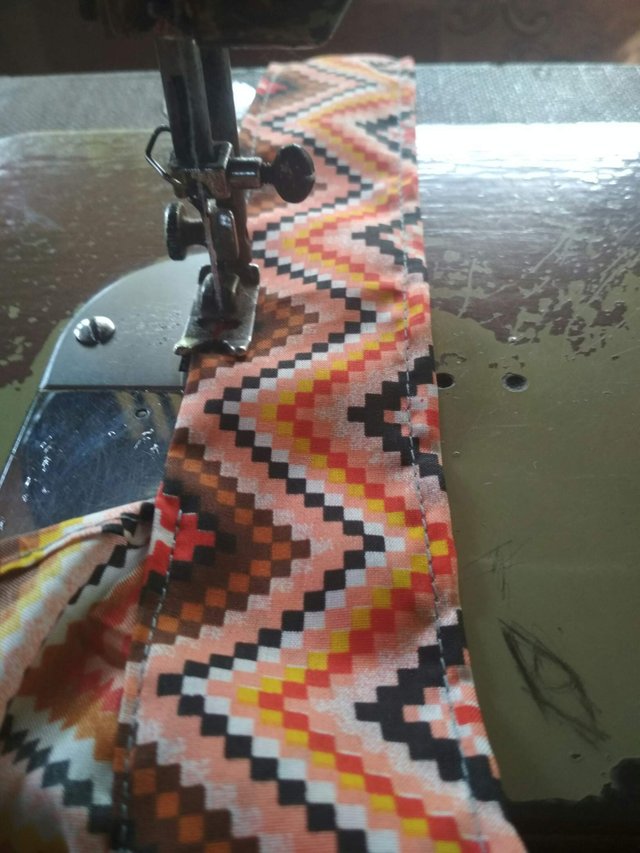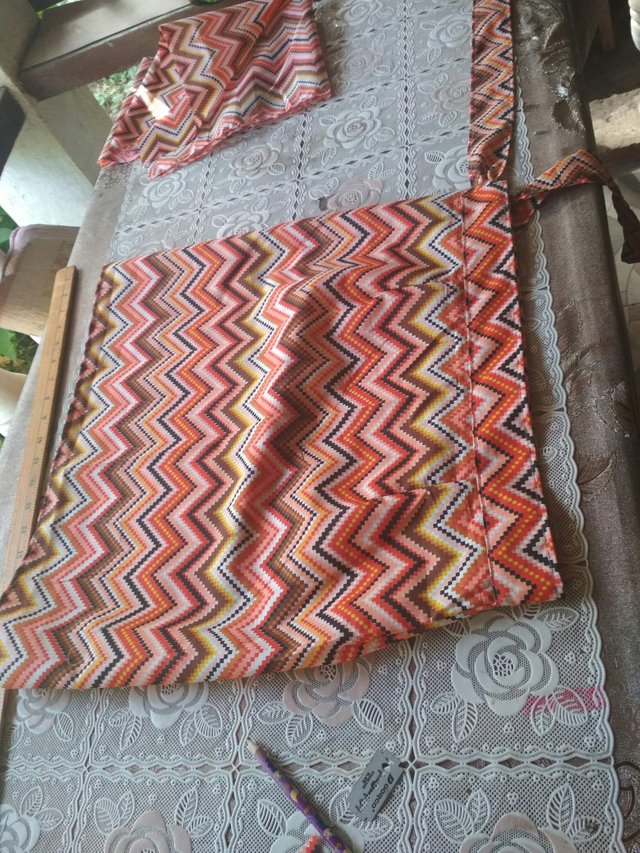 See, it's clean and no threads were protruding.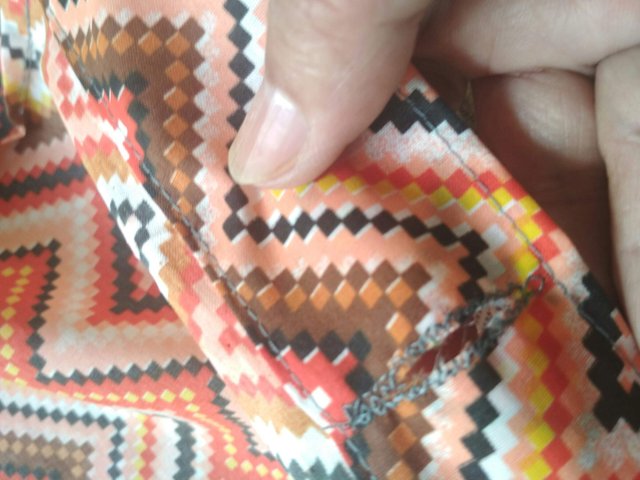 Lastly, create a buttonhole on the waist at the end. Fold and make a ribbon. There will be a slit below which will make the dancer free to move her thighs freely. The movement will hold the wrap around in tack without causing any accident of skirt from falling while dancing.
Since it is intended for an ethnic dance with slit on the side of other thigh, I only did the semi wrap around.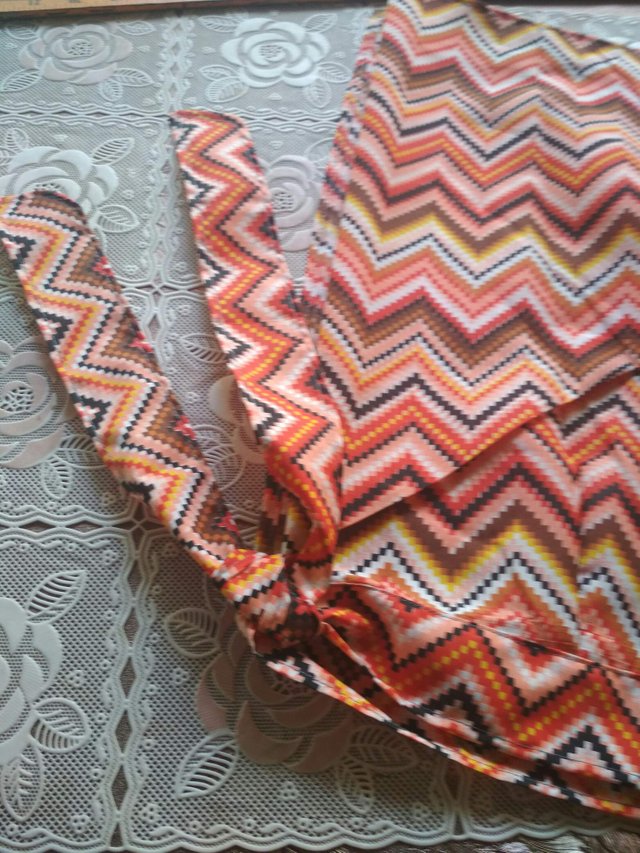 This type of skirt is suitable for casual wear depending on the type of fabric to be used. It's cool to use the longer version using soft fabric such as satin or chiffon for gowns and/or cocktail dress using this wrap around design.
Well, I made a challenge to myself when I made this wrap-around skirt. I started at 14:23 then finished it at 16.04 hrs. Therefore, I was able to make it in less than two hours!
This is all for now, and I hope you will make your own wrap-around skirt using this guidelines.
Thanks to @crosheille for initiating this project with the help of @muscara, @shanibeer and @marblely.
Till then,
---
Posted using Partiko Android