Homemade Fabric Letters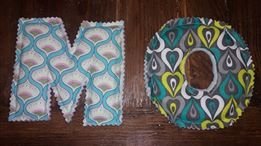 For #needleworkmonday I would like to share with you the fabric letters I have made for my kids.
M is now beginning to recognize her written name, so I wanted to make her something tactile to help her learn to recognize it. These letters will be a great resource as she can touch them, trace with her hands and learn the order they go in.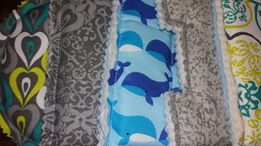 Of course I had to make some for baby brother too!
I put felt on the back so that we can use them with a felt board and I colour coded the felt so that in the beginning she could easily separate them to find just her letters.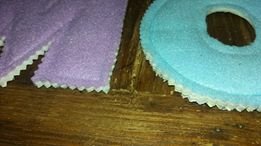 I stiffened them with a cardboard layer and used layers of cotton batting so that they would be softer and make them more comfortable to handle.
First I printed templates from the internet and traced them onto cardboard for the middle. I cut squares of the material, cotton batting and felt and then slipped the letter inside. I pinned it together, carefully tracing the shape of the letter.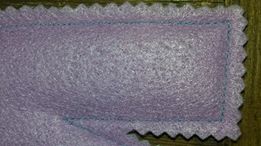 I am still a beginner with my sewing machine, so I used the edge of the presser foot as a guide to try and make my sewing uniform. Once I had sewn all the way around, I used the pinking shears to make the edges cute!
The pinking shears give them a slightly stylized letter shape, but I think as one tool of many to help her learn her name it will be ok. It was a fairly easy project, so I am now thinking about making the entire lower case alphabet!
Happy #needleworkmonday what did you make this week?