My heart is so full 😍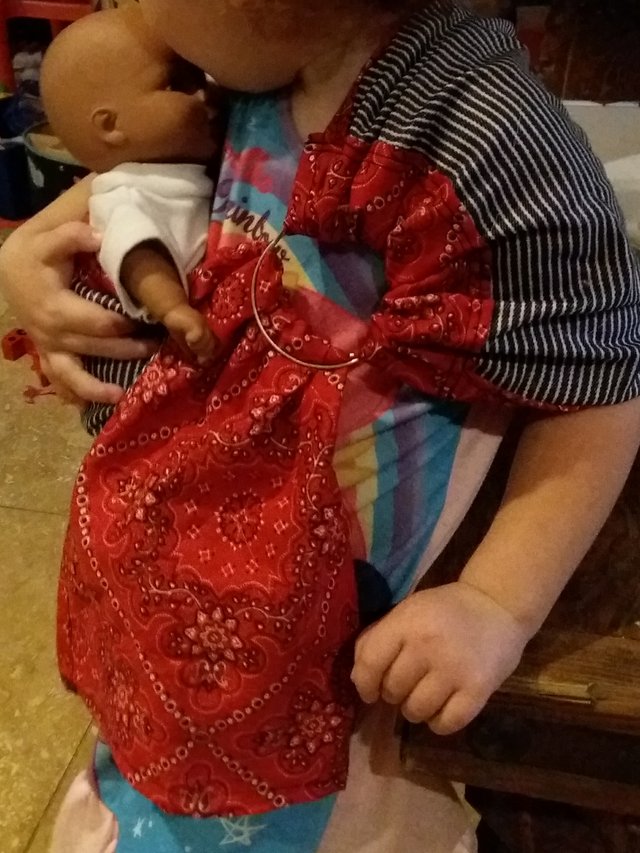 "I'm wearing my baby so she can go see the animals. Can you tie her on please Mummy?"
I love that I have become her little role model, it made my heart so happy. Last week when we were on vacation I had worn her baby brother in the Tula for hikes, to the zoo and the conservation center and it clearly inspired M to add babywearing into her role play.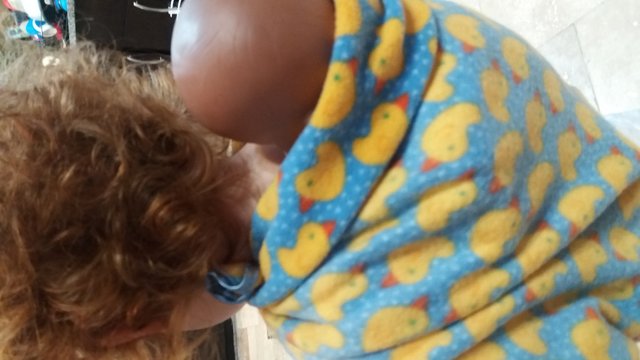 So after she went to bed, I looked up a pattern online and made M her very own ringsling so she can #wearallthebabies (and I dont have to tie blankets all day!)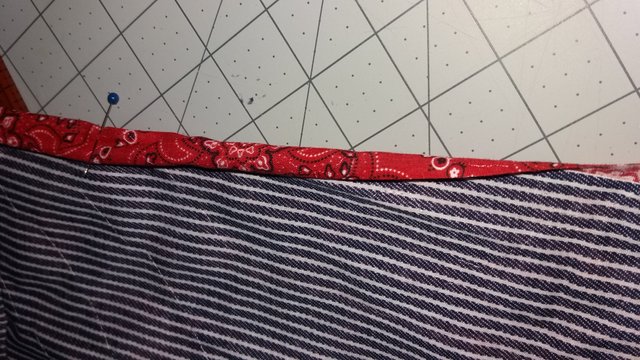 First I chose 2 contrasting materials, cut them to be 44"x14" and laid them together. The patterns I saw online used the same material both sides, but I wanted to jazz it up a little!
I began to hem the sides to finish the edges nicely. I started with one of the short sides. I folded it under about 0.5" then 0.5" again, pinned and then sewed it.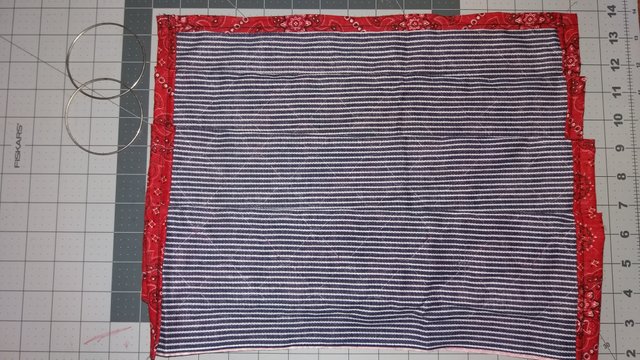 Then I did the 2 long sides. In this photo it is folded accordian style so you can see it all.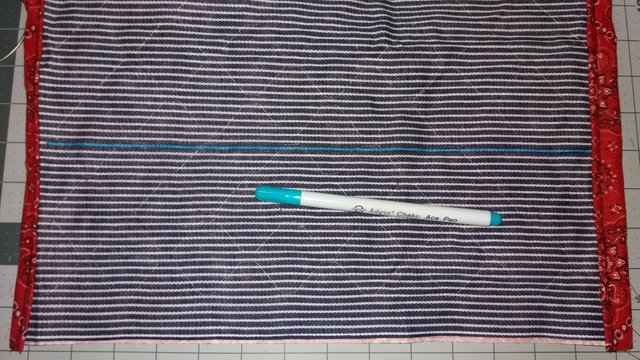 I used my water washable fabric marker to make a line 3" from the end. We have a box of bangles (for counting and dress up etc) so I found 2 the same to be the rings. They were about 2.5" in diameter which seems to be perfect.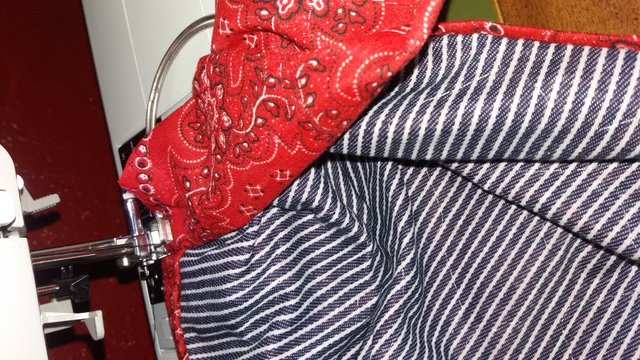 I threaded the unhemmed short edge of my material through the rings. Then I folded it over 0.5" and began to carefully sew it together. I think choosing a striped material really helped me out here, as I could follow my lines and hide my pen line. If not I would have washed my pen line off after.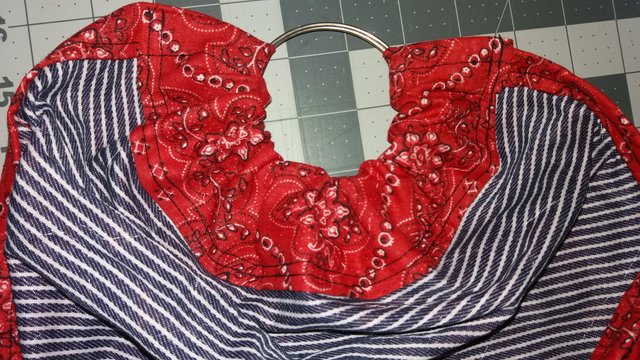 Then I sewed a second line around the ring to reinforce it slightly.
When M woke up she was super excited, which made me so happy. She even wanted to wear her baby when we went to Chuck E Cheese today, though baby was not always in a TICKS approved position!!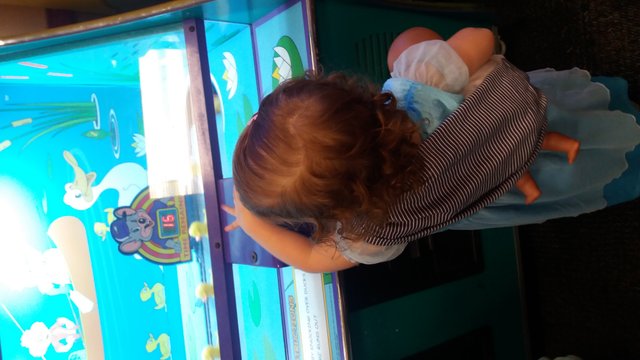 Please note this pattern is for a doll ringsling, and while I am sure it would be a similar method for a real baby, there are added safety precautions and reinforcementa that would need to be in place and you would need proper ringsling rings to take the weight safely. Feel free to use this pattern or adapt it to make your kids a ringsling for their dolls and teddies though😀