The love between Nieces and Aunts knows no distance- a special gift for my baby niece
How can you show love from 5000 miles away?
My dear friend recently had her first baby, and as much as I long to be there to lend a hand, I am on another continent. So I decided to make her a special gift. I'm not sure about you, but some of my favourite gifts are homemade.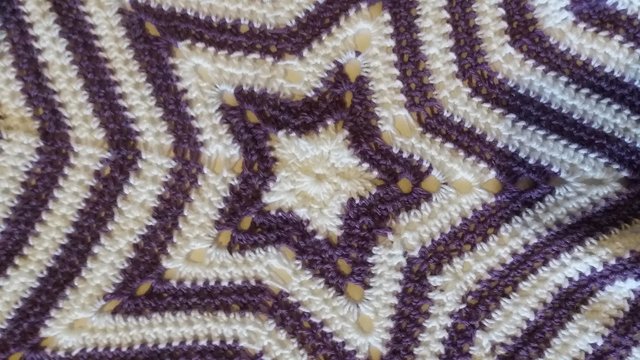 I browsed Pinterest for some inspiration, I was feeling very indecisive; What kind of blanket would she love most? How could I make it unique? Should I go for a fun shape, add appliques or do a patchwork style? Then I found this beautiful star afghan pattern.
This is my fifth crochet project, you can see some of my previous efforts, a Steem Hat and a MLP Pinkie Pie Hat on my page (I will blog about my fourth project soon!) I encountered a couple of challenges along the way, but I am very proud with the end product and I think my friend will LOVE it (well I hope so and in about 2 weeks when it reaches England we will know!!)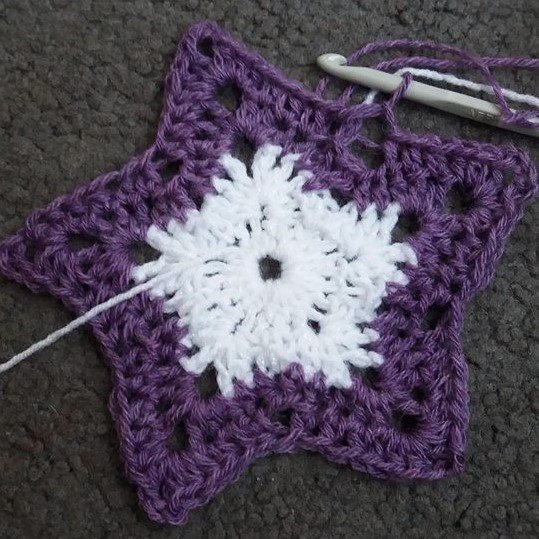 I had to restart a few times and in the end I watched a YouTube tutorial and crocheted along with it for a few rows. But once I got the hang of the pattern I just memorized it and kept on adding rows. I chose to use a glittery white and purple, alternating every 2 rows.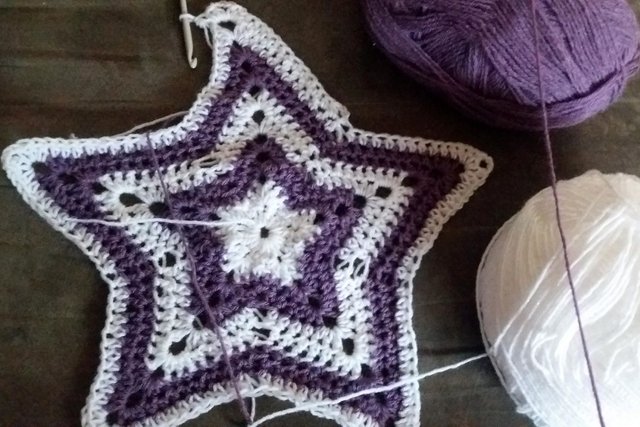 It was tricky to work with the 2 balls of wool connected to the blanket at the same time, but I didn't want to keep casting off and on with each colour. I think in the end it worked out nicely.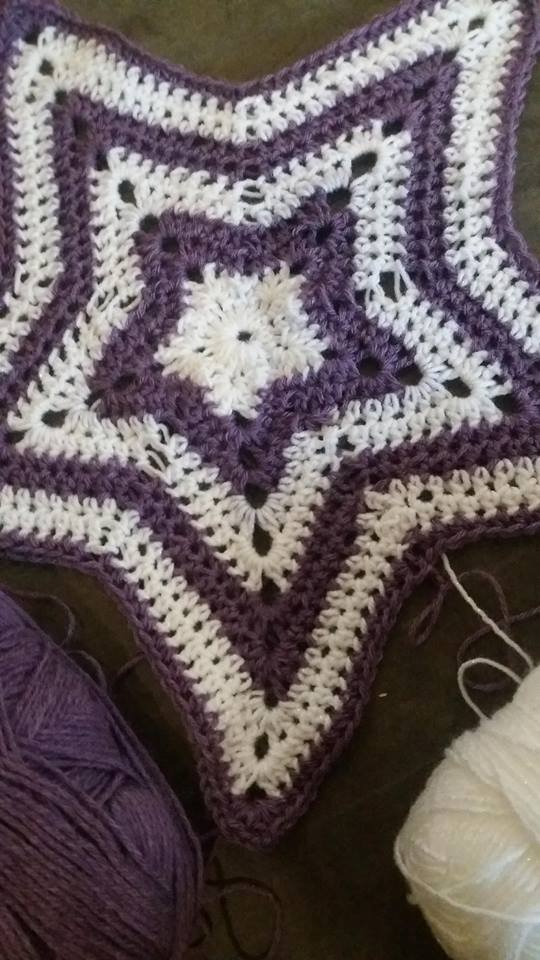 I would appreciate a little advice, in the photo below you can see how the line where I joined the old row and started each new row has migrated slightly and gone a bit wonky. I didn't notice until I laid it flat, and I am not going to unpick it all- it was made with love and shows that it really is homemade right?! But I would like to understand what I did wrong, so that next time I can correct it.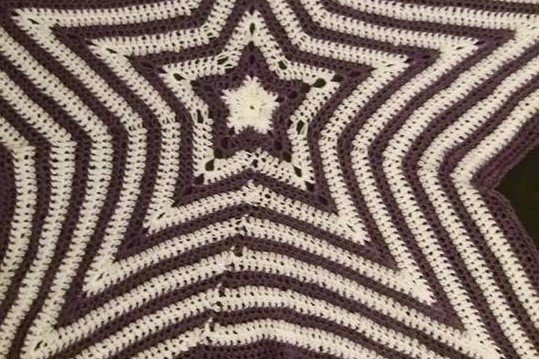 In this photo you can see how the star points came out, I really love the effect. It was 3 double crochet stitches then a chain stitch of 3 then 3 more double crochets. I like the little holes it makes and how it rounded the corner slightly.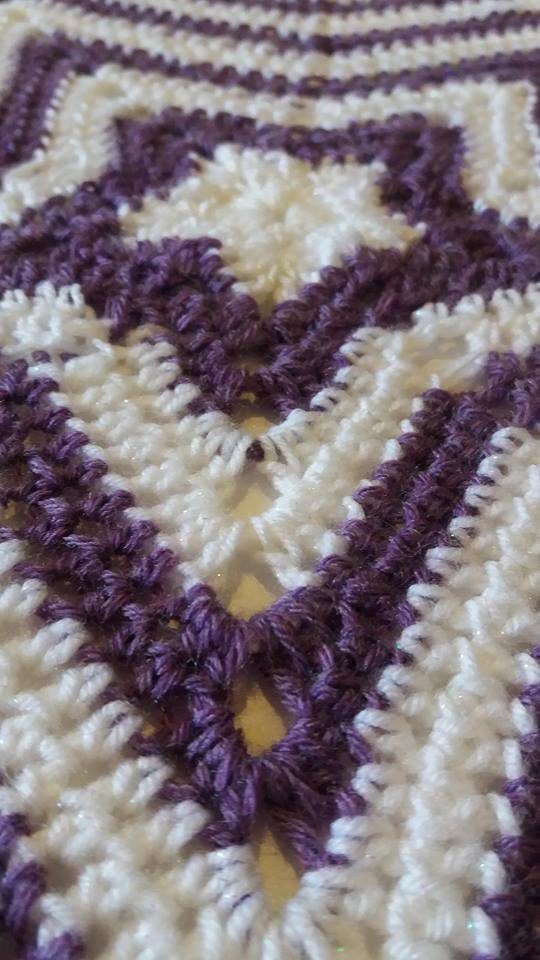 To check the finished size my little girl tried it out! The baby will definitely have room to grow into it. M really loved it and really wanted to keep it, but she sweetly wrapped it up for the baby and helped me mail it out. I can't wait for it to get there :)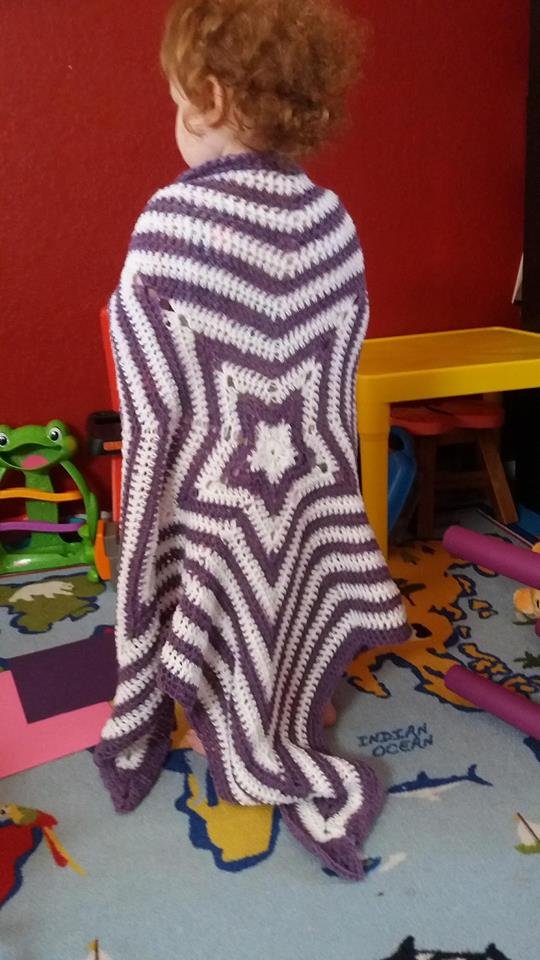 Also I apologise for my absence lately. My grandmother was sick and passed away, so I went home to England to be with family. My babies and I are back stateside now, and ready to get back in the swing of things.