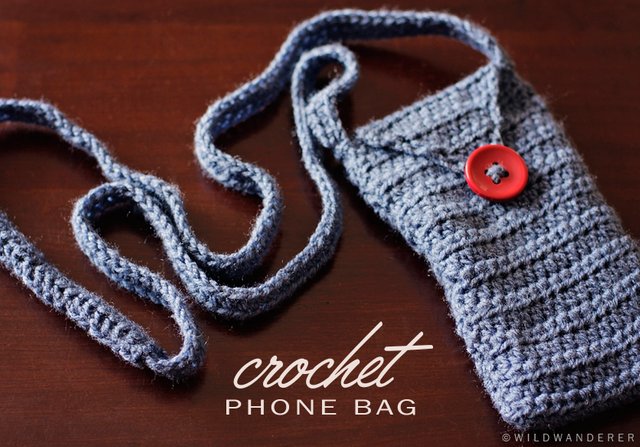 Ever get annoyed at the lack of pockets on ladies pants nowadays? Sometimes all you need to carry with you is your phone, keys and some cash. Having small kids, I've often needed just my phone on me while on a walk or at the park and no pockets. I decided it was time to make a portable pocket and here it is.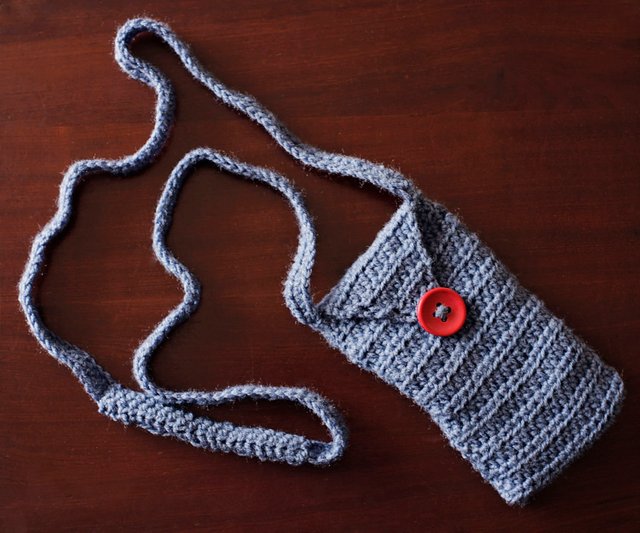 A quick and easy crochet project that I made up as I went along, measuring my phone as a guide and the strap across my body.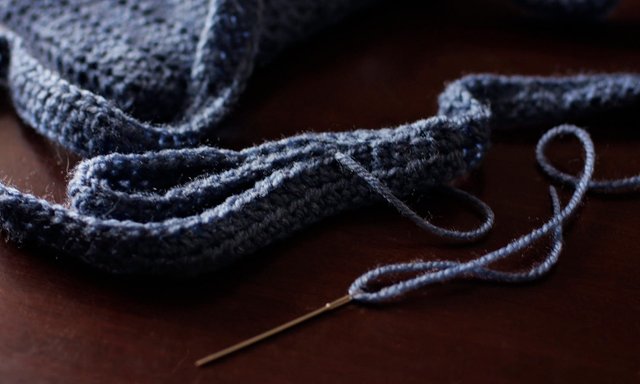 I originally actually made the strap way to long because I didn't account for the weight of the phone stretching the strap when it hung so I had to sew part of the strap to itself by folding it over a couple of inches.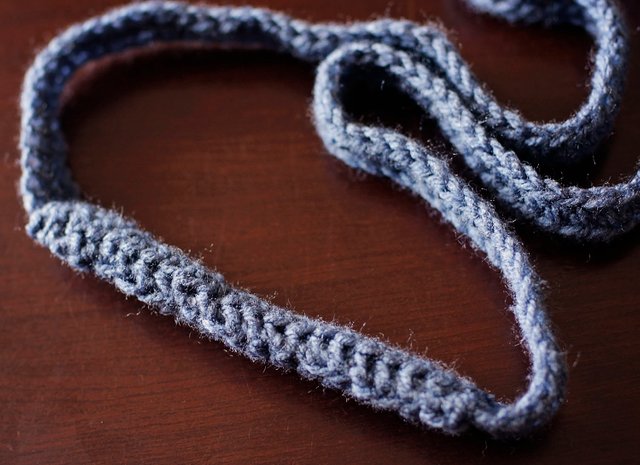 This turned out to be a happy accident because it created some padding for where the strap goes over my shoulder.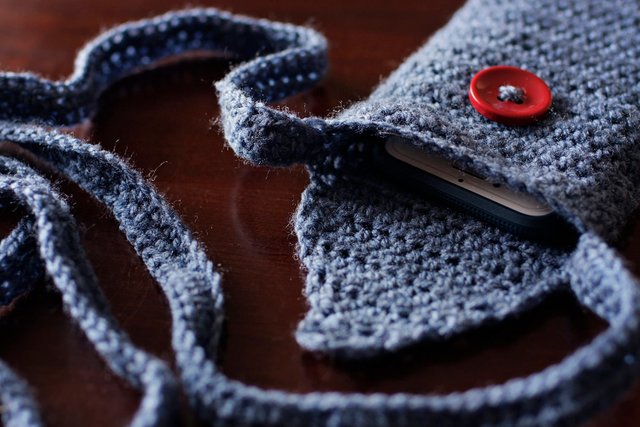 I crocheted an extra triangle to the one edge to create a flap to secure the phone in the pouch and added a nice big red button for some contrast and interest.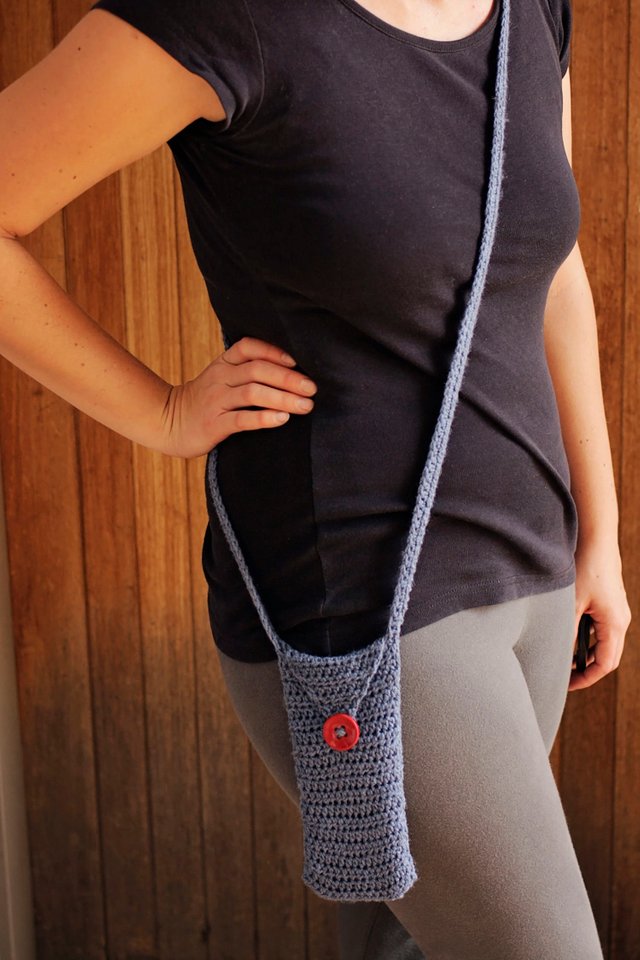 Fits like a glove and its perfect for my car key card and phone and some cash if I need it. It also works great for listening to audio books while washing the dishes :D
Have a wonderful needlework Monday all!