Neo Cryptocurrency: Ultimate Beginners Guide

Hi guys. Welcome back. Cutting straight to the chase today's post on this cryptocurrency called neo.
Today we will explore: What is Neo, What does the platform of this blockchain include and all the other good stuff.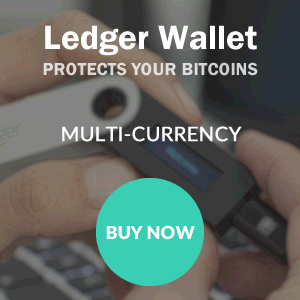 WHAT IS NEO
Neo a.k.a."Ethereum of China" was formerly started by the name of Antshares in 2014 in China.
A short sweet explanation of what this platform is all about is as follows,"Neo is a blockchain based cryptocurrency which facilitates the development of digital assets and smart contracts."
You can hold your NEO on the platform to get gas tokens ( fuel of the platform ) in return for your neo. Then you can use these GAS Tokens for covering up expenses related to computation or deployment of smart contracts on the blockchain itself. If You have Ledger Nano S, Then See this post to know the procedure of Claiming Your Free Gas on Ledger wallet.
What does the platform of this blockchain include
Neo operates on the guidelines of Delegated Byzantine Fault Tolerance ( dbFT ). Now the reason behind choosing this technology seems to be the fact that it offers quick verification of the transactions relies on one blockchain, zero risks regarding the exposure of the blockchain transactions i.e. safety of the transactions, the safety of forks and mitigates the risk of the occurrence of any illegal actions taking place on the site.
This blockchain backs mostly all programming languages via a compiler, inclusive of those on Microsoft.net, Java, Kotlin, Go and Python, thus reducing the barrier to entry for developers to write smart contracts by a big mile or two.
Much of the curiosity regarding this blockchain stems from its connection with Onchain. Onchain branched out of NEO as a means of separating the digital currency from the blockchain development team. Onchain assists businesses to integrate blockchain technology into their daily routine activities. NEO's relationship with Onchain is pretty useful in terms of bringing business ventures onboard its platform, which aids the platform in its growth.
Tokens
Gas Tokens:- They were earlier known as antcoins and they power the Neo ecosystem. You can collect Gas tokens in exchange for your Neo as explained in the introduction of this post.
---
---
Click this link and input your active private key when asked to vote
---
Alternatively, You can vote for me here:
https://steemit.com/~witnesses
Go to the witness page https://steemit.com/~witnesses
Scroll down and Type "jatinhota" into the box (without the quotes and @), and then click the vote button:

or Set me As Proxy

If I am on the top 50 witnesses, you'll be able to vote for @JATINHOTA simple my clicking upvote symbol the beside jatinhota.
---
---
Have An Idea? Want to Chat with me or Need Support? You can Directly Chat with him in Steemit.chat or Discord #IndiaUnited
Thank you for reading it.