Our New Great Dane Pup Bjorn 🐾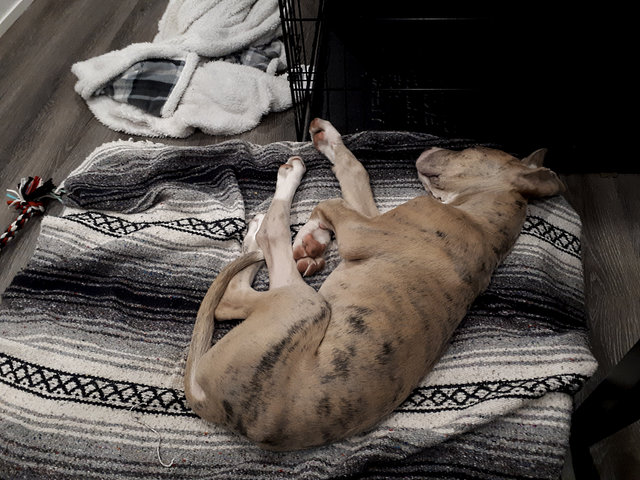 Working from home today and this little guy is keeping me company!
Life has been a whirl wind over the past month, between winning a Canadian national kickboxing [Muay Thai] championship and launching a new niche website I haven't even introduced the newest member to our family, Bjorn.
He's our little Great Dane, little for now that is. These guys grow to be up to 34 inches tall and weigh over 150 lbs when done growing.
Right now he's just 3 months old and already weighing 35 lbs.
They're described as gentle giants, great around kids and family, very loyal and fiercely protective. He'll make a great guard dog when he's all grown up!
I've always loved animals and have had dogs and cats in the past. My parents had a dog kennel on the farm when I was growing up and bred show dogs, Siberian Huskies and Jack Russel Terrors. Later in life we had a Border Collie among other animals.
That's it for now, just wanted to share a picture of this little guy.
-agr8buzz