Daily Delegation - Day 33 (1,000 NeoXAg Delegation everyday)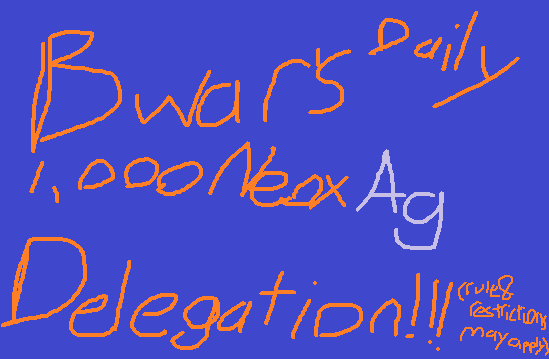 Today we say goodbye to delegations for @bearbear613 & @chrismadcboy2016 thanks for playing and I hope you can find another victory in the near future.
Yesterdays contest was about naming our fictional S-E token mining game. There were a lot of interesting entries but one entry stood out for me and that was from our resident NeoxAg delegation hog @ironshield who had a very detailed response with some ridiculous miner names that need to be rewarded.
I'm toying with the idea of adding a little bonus prize to the contest moving forward where I create a NeoxAg voting account and each winner would be added to the voting list. I guess I could do this right from my account as well. Would like your thoughts on what you think of this idea. Best thought wins a 1,000 NeoxAg delegation for 30 days.
I might arbitrarily give out a bonus 1,000 NeoxAg delegation today.