Neoxian City News Paper Highlights (9/15/2019)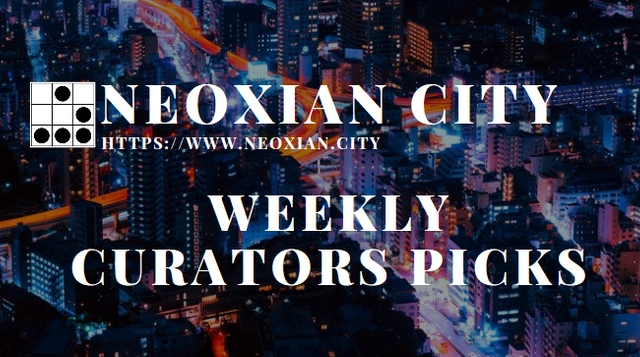 What is Neoxian City Newspaper? and what is the purpose of this Newspaper?
Neoxian City Newspaper is specially designed to create quality value in the community. The main goal and purpose of this newspaper is to establish a high-end strong relationship and to support well-deserving high-quality content creators. neoxian.city is one of the best and major tribes on the steem blockchain. The neoxiancity community will try to address and exhibit the quality standard of quality content creators.

To achieve desired results, We have a strong curation team behind this newspaper that will bring out the best content creator. So in this regard, we have 6 curators who will select 2 quality posts (Monday-Saturday). Every curator have their own day. So, the content creators who are putting their effort support over 2 posts daily and 12 quality posts weekly.
We understand that usually, it's a lot of hard work, blood, sweat and tears to get noticed among all other posts. But no worries now your hard work will get noticed and more acknowledgment along with rewards.

When our curators will be done with their daily 2 posts we will add those posts in our #City-Curation channel. All the selected posts will receive upvote from our @neoxiancity account and along with our community members account. We believe in transparency and high quality.
One important fact worth mentioning here is that we will only select and curate high quality original contents. Neoxian frowns on plagiarism so there is no place for plagiarists. So if you are a poet, video creator whatever you are creating try to focus on originality. Be creative and unleash your creativity instead of copying. We also take tags very serious. We support only the posts that have relevant tags. Eg: If you tag a photo of your cat with "SPT", it is not acceptable because "SPT" tag is only for posts related to Steemmonsters/Splinterlands.
All of the posts chosen by our curators is one share that arises to the top so we encourage you if you like their work then visit their blogs and show your great support.

Our best picks of the week will be featured on our weekly newspaper highlights.
Best picks of the week
Our first pick of the week is from @stortebeker

The author walked us through what he thinks about the eco-village of tomorrow - the important things in it.
Curated by @afolwalex

Our Next pick of the week is from @amberyooper

The author picked collected some rocks you will find amazing and he wrote about them.
Curated by @afolwalex

Our next pick of the week is from @adsactly

A historical writing series on the emergence of Nigeria as a political entity authored by samminator for adsactly.
Curated by @udezee

Our next pick of the week is from @pipoune

Pipoune shared what makes her happy in life with words and original pictures. A tribute to the beautiful things around her.

Curated by @udezee

Our next pick of the week is from @jaynie

The author sharing some thoughts about a situation (people should respect others choice).

Curated by @rehan12

Our next pick of the week is from @moderndayhippie

The author is sharing his views about Avalon Blockchain (DTUBE).

Curated by @rehan12

Our next pick of the week is from @blind-spot

In this post Author has described how can you make better use of newsteem.

Curated by @xawi

Our next pick of the week is from @slobberchops

A well-written story of an Urban explorer about "The Woodman Inn".

Curated by @xawi

Our next pick of the week is from @tarazkp

A brilliant insight into how one perceives the world through his or her own understanding.

Curated by @raymondspeaks


This was a very good depiction of humanity - Curator thinks we're all a bit of a logiczombie on ocassion.

Curated by @raymondspeaks

Our next pick of the week is from @derangedvisions

@derangedvisions shares a lesson in photography that assists us in taking photos in such a way that they have greater visual impact.

Curated by @thereikiforest

Our next pick of the week is from @taskmaster4450

@taskmaster4450 talks about the current global power structure and how crypto is making it possible for each of us to opt out it.
Curated by @thereikiforest

This is our weekly edition of NeoxianCity Newspaper. We would like to congratulate all the featured Authors. keep up the high-quality original content-generating work.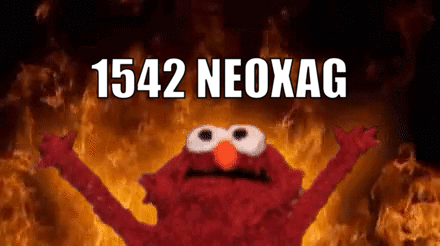 WE BURNED 1542 NEOXAG(Previous Paper rewards) THIS WEEK
ALL NEOXAG REWARD OF THIS POST WILL GOES TO BURN ACCOUNT(

@NULL

)

Neoxian is a Steem Witness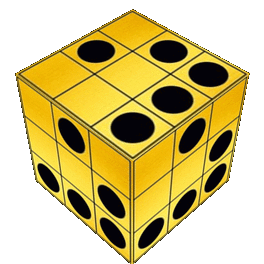 For further details & information join Neoxian City discord server

Do you know that you can earn NEOXAG tokens as passive income by delegating to @neoxiancityvb. Here are some handy links for delegations:
100SP, 250SP, 500SP, 1000SP. Read more about the bot in this post.