HIDDEN DIAMOND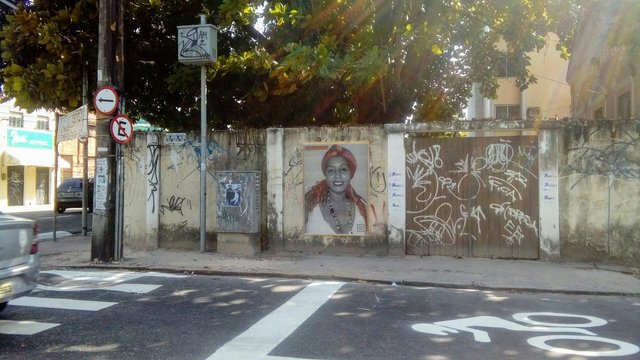 Foto do autor: postimage
Fortaleza city, capital of the state of Ceará in northeastern Brazil, are at this moment when I take these photos with my smartphone LG K350 7.30 in the morning.
The city is still waking up and starting the movement of those who are on their way to work or going to the Federal University of Ceará which is next door.
I'm in the Benfica neighborhood where I work a few days a week and have a coffee and a tapioca with cheese here in a walking van just like many others scattered around the city center that provide breakfast.
I sit and watch my surroundings, the traffic, the hurried pedestrians, the wall in front of me that has several graffiti faded by the sun and time.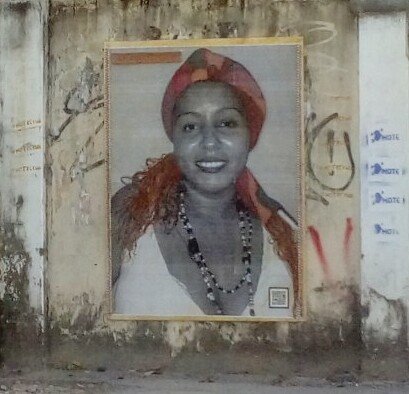 Foto do autor: postimage
In the middle stands a woman's picture, I was curious and went to see closely.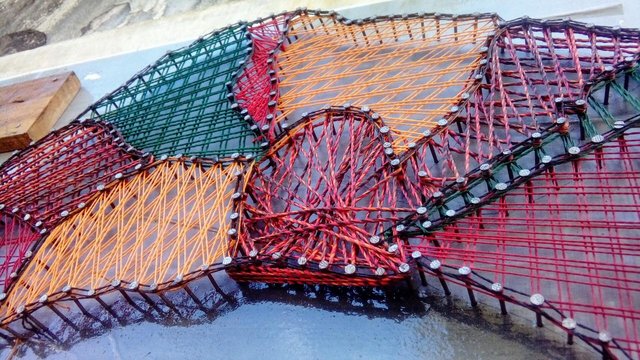 Foto do autor: postimage
Pure art almost hidden in the eyes of the passerby.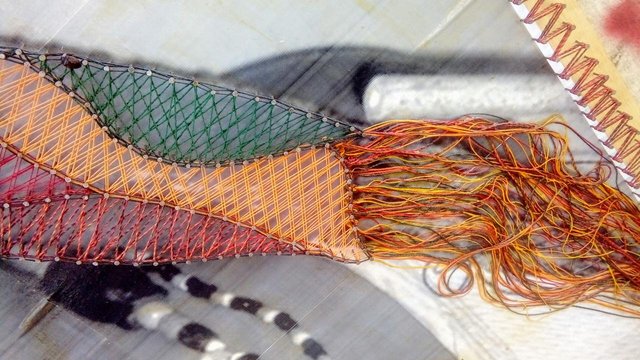 Foto do autor: postimage
I'm a curator on steemit, and new tribes like #creativecoin encourage me to look for real hidden diamonds not only in posts but also in real life.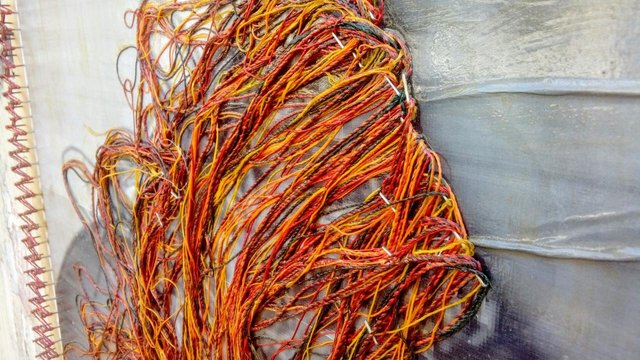 Foto do autor: postimage
Interesting art form proving that a simple grayscale photo can be transformed with creativity, color, technique into a work that attracts and stirs our attention.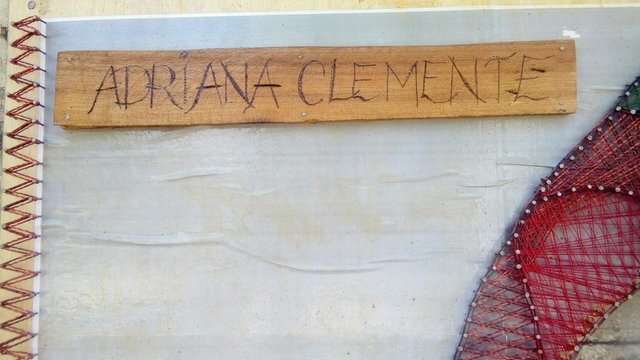 Foto do autor: postimage
Congratulations ADRIANA CLEMENTE you deserve my tribute and disclosure to the world of your work.
Grayscale Photo
Nails
Yarns in various colors
Braided
A lot of creativity
This is the magic composition, THANK YOU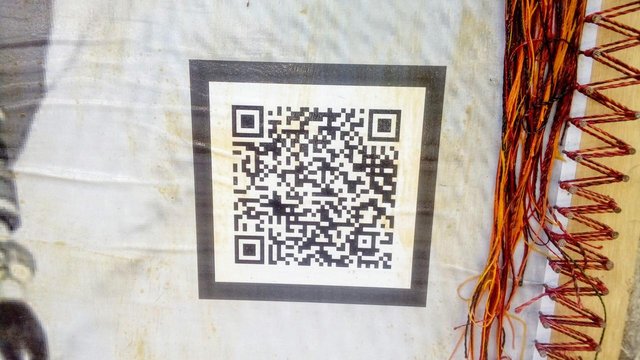 Foto do autor: postimage
DIAMANTE ESCONDIDO
Cidade de Fortaleza, capital do estado do Ceará no Nordeste do Brazil, são neste momento em que tiro estas fotos com o meu smartphone LG K350 7,30 da manhã.
A cidade ainda está a acordar e a começar o movimento de quem está a caminho do seu trabalho ou indo para a Universidade Federal do Ceará que fica aqui ao lado.
Estou no bairro Benfica onde trabalho alguns dias por semana e tomo um café juntamente com uma tapioca com queijo aqui numa carrinha ambulante igual a outras tantas espalhadas pelo centro da cidade que fornecem o café da manhã.
Me sento e observo o que me rodeia, o transito, os pedestres apressados, o muro que está na minha frente que tem vários graffiti desbotados pelo Sol e pelo tempo.
No meio sobressai uma foto de mulher, fiquei curioso e fui ver de perto.
PURA ARTE quase escondida aos olhos de quem passa.
Eu sou curador no steemit, e as novas tribos como #creativecoin #palnet #esteem me incentivam a procurar verdadeiros DIAMANTES escondidos não só nas postagens mas tambem na vida real.
Interessante forma de arte provando que uma simples foto em tons de cinza se pode transformar com criatividade, côr, técnica numa obra que atrai e mexe com a nossa atenção.
Parabéns ADRIANA CLEMENTE voçê merece a minha homenagem e a divulgação para o mundo do seu trabalho.
Foto em tons de cinza
Pregos
Fios em várias cores
Entrançado
Muita criatividade
Esta é a composição mágica, OBRIGADO