Plankton Token Update --- Plankton Loan Service is Now Officially Open!
Hi, Steemians and Plankton holders!
Yes! You read it right, we are opening our loan service today and all Plankton Holders can apply and avail. This was one of our key use cases when we thought of the token 3 months or so ago and this is just one good reason why Plankton Token is a GOOD INVESTMENT. This is in line with our goals to help the Plankton community (accounts with < 500 Steem Power) in Steemit. Of course, we will not limit to Plankton, we will support anyone who supports the Plankton Token. Why? Because why not? We do what is possible, that is how we want it.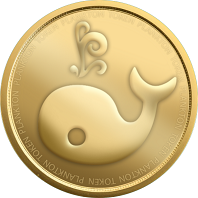 PLANKTON Token Updates
Plankton Token has proven to do all the goals it has set in the beginning which is basically to help boost the Plankton holders' accounts. If you need proof, please check our wallet and our PLKN holder's wallets. Our first 100 buyers have received daily upvotes from our curation trail and daily profit shares according to their tiers, all for a minimum holding of 5 PLKN. There are 3 tiers at the moment, Tier 1 is the Buyer tier (5<20 PLKN), Tier 2 is the VIP tier (20<100 PLKN)and the 3rd tier is the Richlist tier (>100 PLKN). We have weekly power boosts of 0.1 Steem Power for anyone who buys >5 PLKN within the week. We reward FREE PLKN tokens to good posts, good comments, supporting PLKN promo posts and PLKN can also be won by a number of games and contests run by PLKN holders. PLKN has gone from 0.25 Steem/PLKN to currently at 0.39 Steem/ PLKN.
We have been building our community in Discord. We share ideas and teach newbies how to Steem effectively. We have onboarded a number of new Steemians via our FREE account creation sponsored by Actifit. We run a weekly Trivia Game that gives Steem, PLKN, PAL and LEO as prizes. We have made it more fun, engaging and interactive for our community members and most of all, they earn from all these activities for them to be able to power up their accounts. Our curation trail accounts also have Tribe token staked to be able to help everyone in the community get rewarded with those tokens, PAL, LEO, ZZAN and NEOXIAN.
We are not just a community by name and we are true to the promise of giving back more to our members. Our power is from the trust and cooperation of the community, thus we owe it to them to serve and further provide products and services such as the new Plankton Loan Service.
The Plankton Loan Service
The Plankton Loan Service is open to all Plankton Holders. This is an experiment that we want to try to be able to help Plankton Holders use PLKN Tokens to have Steem right away when they need it. Trading PLKN Tokens in the SE DEx will earn you Steem but it will depend on the demand for the token at a price, really it's all about the liquidity. It will take time, thus we thought about this loan as an alternative.
With your PLKN holdings you can have a loan in Steem. How? You need to get in touch with @mermaidvampire in Discord to start processing a Plankton Loan. The loan amount is based on your PLKN Token holdings.
If you have 100 PLKN, you can only use half of it to loan. That is 50 PLKN, and with the current price of 0.39 Steem per PLKN that is 19.5 Steems total (worth of 50 PLKN). Now, we will give you 70% of that amount which is 13.65 for a loan of 50 PLKN. You need to send the 50 PLKN to the @plankton.invest as per @mermaidvampire's instructions when the loan is granted.
If you wonder why 70% of 50% of your holdings is granted, it's like 35% of your total holdings, this is because we want to accommodate more people to have a loan. And quite honestly, we have limited capital and we assume that over time some people will have more PLKN holdings and we just cannot be limited to a few people with this service as we want to help many, if not all of them.
You need to pay within 3 months or it will be forfeited. Minimum interest is 2.5%. If you pay the next day until the fortnight (2 weeks), interest is 2.5% (0.341 Steem, based on the 50 PLKN example). Beyond that up to the first month, you pay 5% interest (0.682 Steem, based on the 50 PLKN example). A day after and up until 2nd week is an additional 2.5 making the interest 7.5% (1.023 Steem. based on the 50 PLKN example) and so on. You can pay the interest every interval and it goes back to the principal but we only allow maximum of 3 months to pay up because we need to roll the money for the community to benefit from it.
It does not matter if Steem or Plankton has a huge change in price from the moment you loan until you pay up, if it goes up or low, the terms do not change. Everything is based on the price when you got the loan. It's the reason we only give 70% of the total amount of your 50% holdings, in anticipation of price changes in the market.
At the moment, we only have a limited capital for this service, this will be granted on a first come, first serve basis. Plankton Token has the right to decline when it can no longer accommodate the loan. If you want to avail of the loan, you have to do the request to the founder, @mermaidvampire in Discord (mermaidvampire#4421). An agreement will be signed in a private chat in Discord. There will be no need for public posts for loan applications and grant but if you wish to, of course we can.
Feel free to comment below for more queries or get in touch with us in Discord.
We are now accepting Loan Applications effective immediately.
The Plankton Loan Service is another good reason to support the Plankton Token and its community.
We are simply loud and proud to represent the small fishes of Steemit!
BUY PLKN TOKENS here: PLANKTON
The Plankton Token is building its community of Plankton in Discord and we want to introduce a fun way to gather all of us there. We are calling all Plankton holders to join us in the Official Plankton Token Discord Server and enjoy random rains of different cryptocurrencies and other perks like games, raffles and tips.
Please follow our official Steemit account @plankton.token. Thanks!
HOPE FOR PLANKTON, HOPE FOR STEEMIT!


This footer GIF was made by @gerber