NEWA BARSHA 1140(NEPAL SAMBAT)
Celebrating the Newa Barsha 1140
This is new year for newar community in Nepal. literally it is celebrated in Newari community .
It is called (Nhu Daya Bhintuna)where Nhu daya means new year and Bhintuna means best wishes in newari language.
This is 1140th year of newa barsha. Every year newari community people celebrate this day with rally. On the very day all newari people ware their own cultural dress. And they gather together and have their own cultural feast.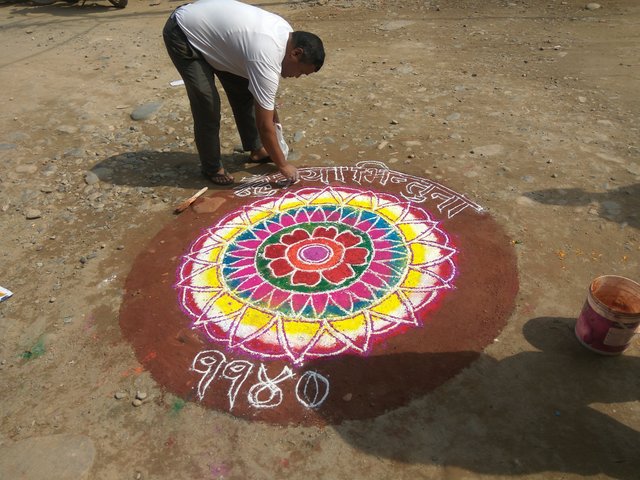 A VERY BEAUTIFUL RANGOLI .