Back in the Days - "die Neunziger" das Community-Spiel - Stichwort: Technik
Back in the Days - "Die Neunziger" (Ein Community-Spiel)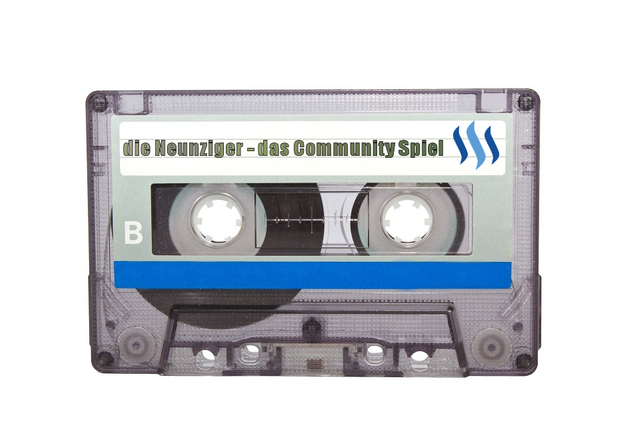 Da mich der gute @bearded-benjamin für das nächste Stichwort nominiert hat, habe ich mir während des WOW-Zockens ein wenig Gedanken gemacht. Nach einigem hin und her Überlegen habe ich mich für Technik der Neunziger entschieden. Hier gibt es ja so einiges Geeks und Nerds, von daher fand ich das Stichwort ganz passend. Musik, Sport oder Games hatte ich auch im Kopf, aber das ganze wird ja hoffentlich noch ein wenig weitergehen.
Wie das Ganze funktioniert, könnt ihr hier nachlesen

Ich würde mich freuen, wenn ihr etwas zum Thema Technik der Neunziger schreibt.

Mein Technik-Gadget der Neunziger ist das Super Nintendo. Die Wahl fiel nicht leicht, aber letztendlich dürfte ich mit dem Sūpā Famikon sehr sehr viel Zeit verbracht haben.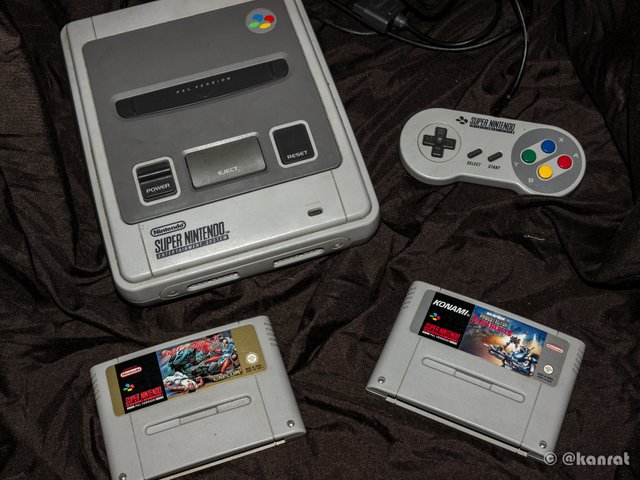 Click on the image to view full screen!
Spiele wie Super Mario World, The Legend of Zelda: A Link to the Past, Street Fighter 2, F-Zero, Super Probotector oder Super Mario Kart wurden stundenlang gezockt. Meist zusammen mit Kumpels auf einem winzigen Röhrenfernseher. Vor allem Super Mario Kart, dass man mit vier Spielern gleichzeitig zocken konnte, war eine Revolution
Revolutionär waren auch die Schultertasten des Super Nintendo Controllers. Diese wurden Standard für alle folgenden Konsolen.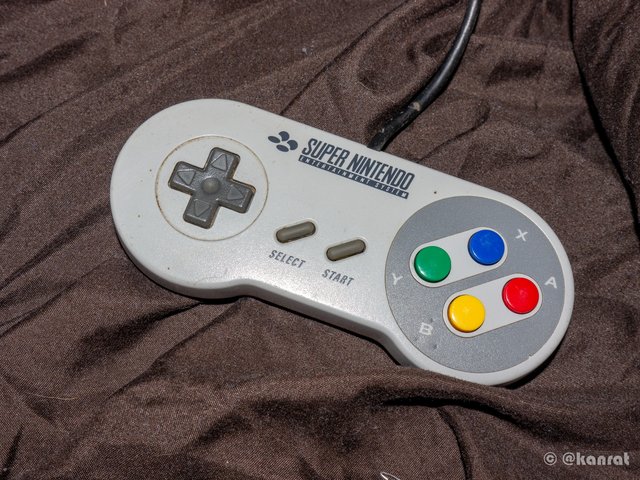 Click on the image to view full screen!
In Japan erschien Nintendos 16 Bit Konsole im Jahr 1990 unter dem Namen Super Famicom (Super Family Computer), 1991 dann in den USA und 1992 in Deutschland unter dem Namen Super Nintendo. Nintendo wollte zu Beginn 329 DM für die Konsole mit dem Spiel Super Mario World. Kurze Zeit später konnte man sie für 299 DM kaufen, ich meine da habe ich sie bekommen. Das Alter sieht man meinem SNES auch an, mir ist vor allem aufgefallen, dass das Controller Kabel echt gelitten hat.
Bis zum Produktionsende im Jahr 1998 wurden weltweit 49 Millionen SNES verkauft. 1997 erschien der Nachfolger, das Nintendo 64 in Deutschland und Amerika.
Das Super Nintendo war meine erste Konsole, ein Kumpel hatte ein NES auf dem wir viel gezockt haben, aber ich habe kein eigenes gehabt. Zu der Zeit hab ich auf dem Amiga 500 gezockt, mein erster PC müsste dann so 1994 zur Konformation gekauft worden sein. Übrigens ein Highscreen im Colani Design von Vobis. War nen echt scharfes Teil, aber seht selbst: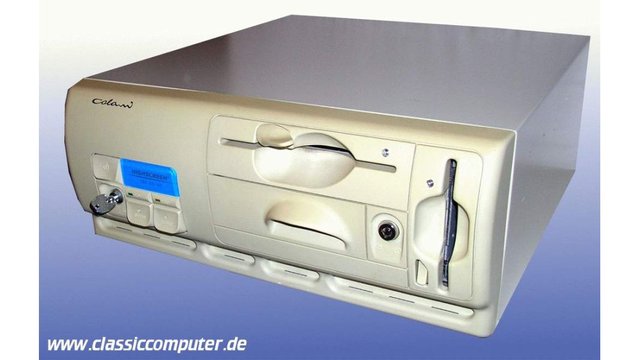 Quelle
---
So, ich hoffe, euch fällt auch ein von euch geliebtes Gadget aus den Neunzigern ein und ihr schreibt was für uns dazu.
Für das nächste Stichwort möchte ich den guten @rivalzzz vorschlagen, natürlich damit der nicht so viel levelt und lootet...
---
Magister Ludi/kanrat